Trump requests $6 billion for immediate Harvey recovery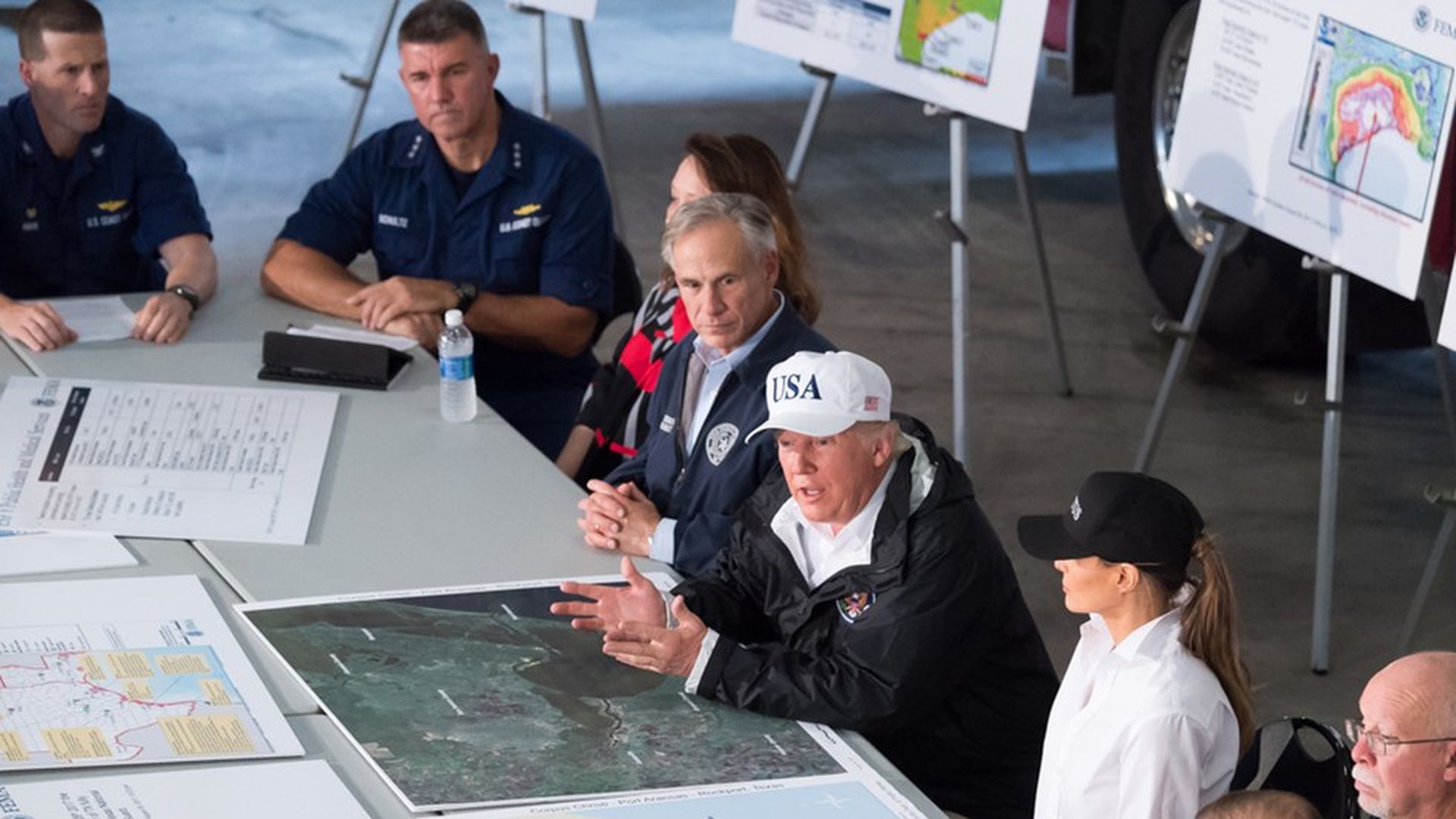 The Trump administration is urging Congress to provide $5.95 billion for response and initial recovery efforts related to Hurricane Harvey, a senior administration official told Axios. Bloomberg broke the news of the requested aid package.
Budget director Mick Mulvaney is calling Republicans and Democrats on Capitol Hill tonight and tomorrow, asking them to support the funding. The official said the Trump administration believes the requested amount will be more than enough to support hurricane recovery efforts until the end of the year.
Of the total, $5.5 billion would go to the Federal Emergency Management Agency (FEMA) and $450 million to the Small Business Administration for their disaster relief efforts.
Why this matters: It's the first, urgent, money required to deal with what will likely be one of the biggest and most expensive natural disasters in recent memory.
The mechanics: The White House will send a letter to congressional leadership asking for the money, but won't dictate to Congress what legislative vehicle it should use to move the emergency cash, the official said. Republican leaders see an opportunity with the hurricane to wrap emergency recovery funding into a must-pass bill that would include raising the debt ceiling and funding the government.
Go deeper