Trump: Repeal individual mandate in tax reform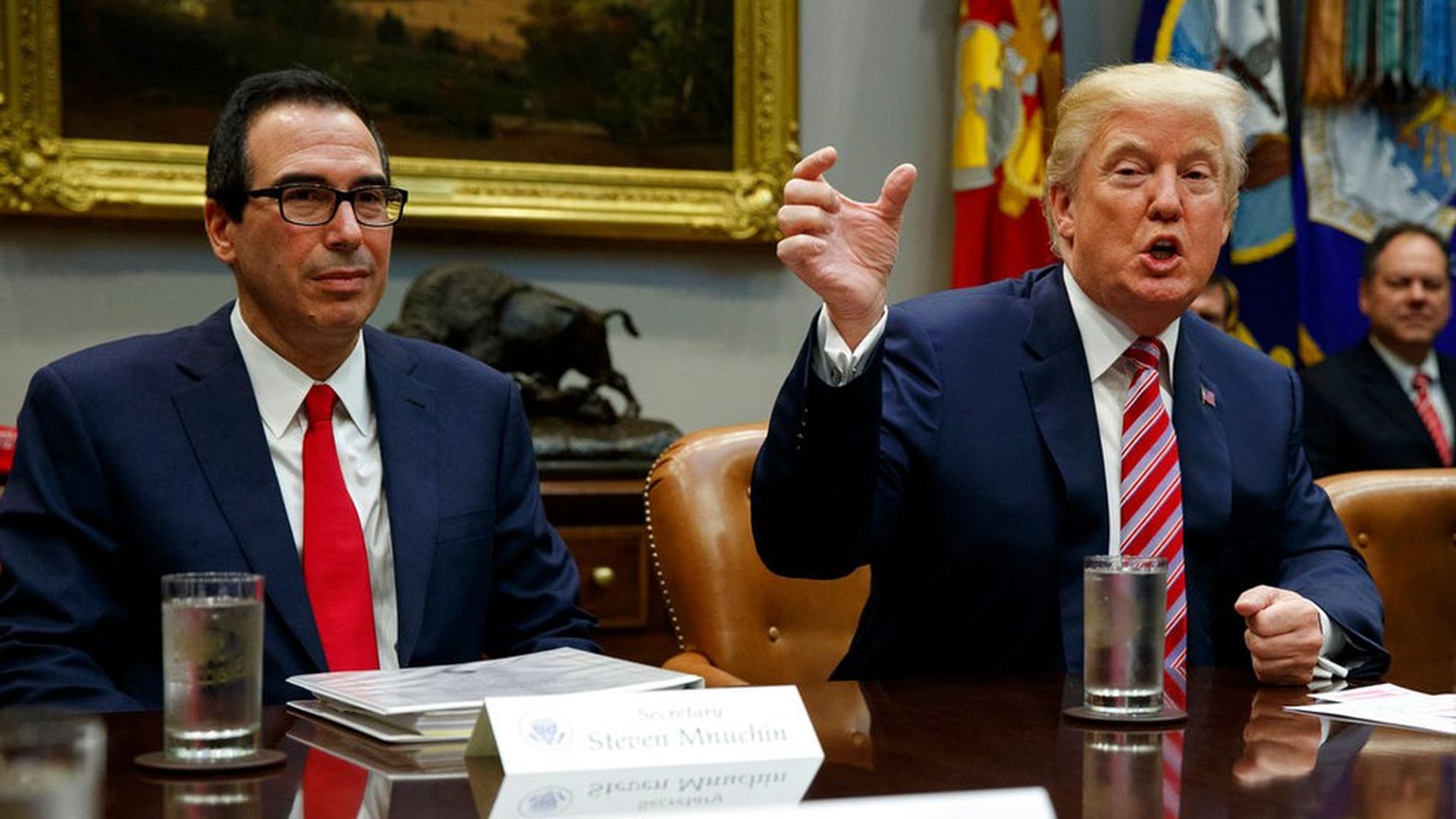 President Trump weighed in this morning on the internal GOP debate over whether to try to repeal the Affordable Care Act's individual mandate as part of a tax reform bill.
Wouldn't it be great to Repeal the very unfair and unpopular Individual Mandate in ObamaCare and use those savings for further Tax Cuts.....— Donald J. Trump (@realDonaldTrump) November 1, 2017
Why it matters: This move would likely open up the exact same rifts that sunk Republicans' health care efforts earlier this year, making tax reform even harder and imperiling the party's next-best chance for a legislative victory.
What it means: According to the Congressional Budget Office, repealing the ACA's individual mandate would increase the number of uninsured Americans by about 15 million; cause premiums to rise; and save the federal government roughly $380 billion over a decade. (Because fewer people would have insurance, the government would spend less on the ACA's subsidies.)
That's a lot of savings to help make up for the revenue the government would lose through big tax cuts.
And the individual mandate is an unpopular part of the ACA — with voters overall, and especially with conservatives.
But because it would come at the cost of an unstable insurance market, it'll be a hard sell for the same moderate Republicans who opposed their party's repeal-and-replace bills.
Go deeper