Trump rejected: Flynn's replacement said no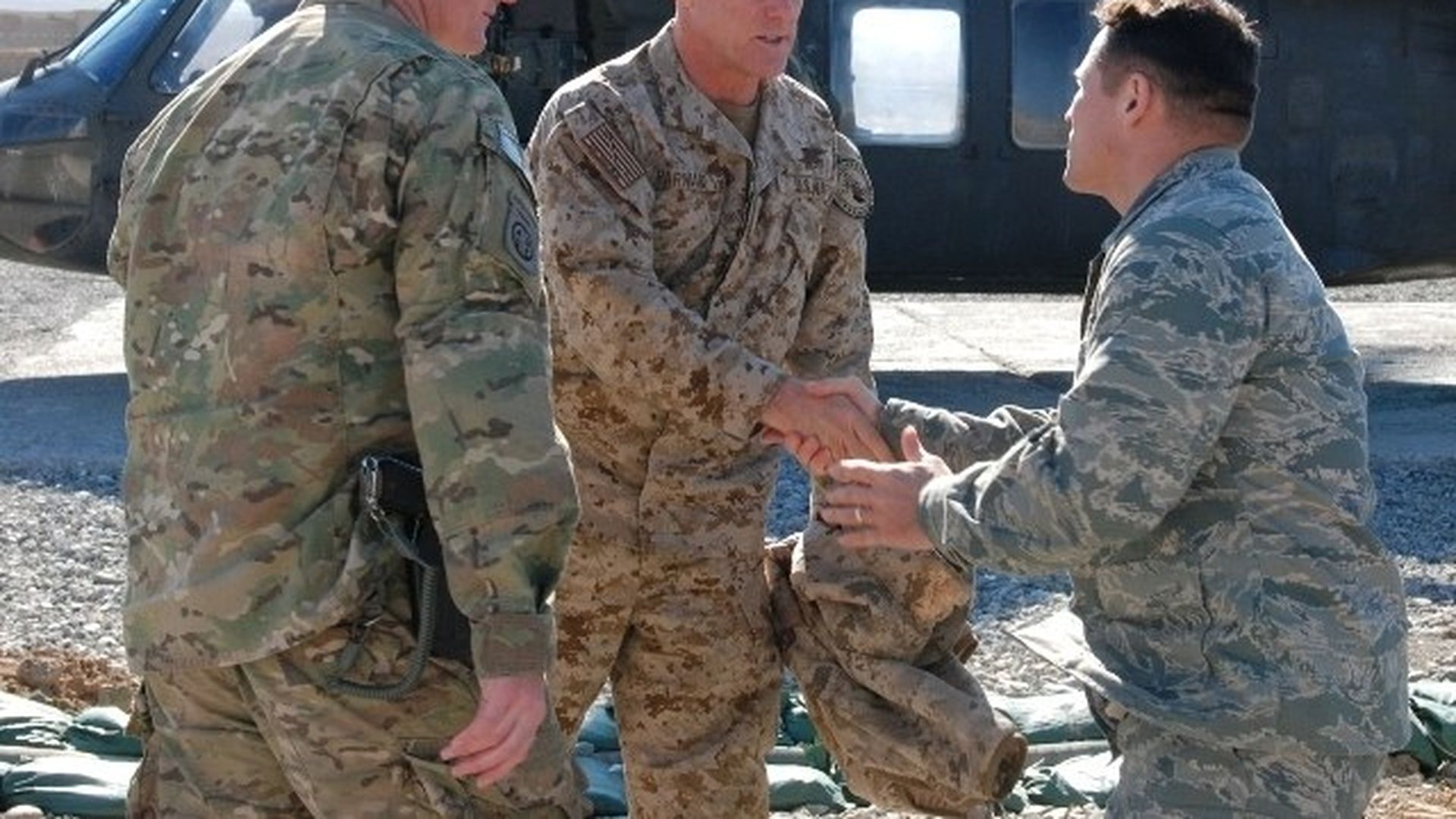 Vice Admiral Robert Harward turned down Trump's offer to serve as his National Security Advisor, per a Financial Times report. He deliberated since Monday night when Trump originally extended the offer, per Foreign Policy.
"Harward is conflicted between the call of duty and the obvious dysfunctionality," a person familiar with the discussions told the FT. A second source says Trump is still trying to convince Harward.
Sticking point: Trump told Deputy National Security Advisor K.T. McFarland she could keep her job, per CBS. Harward was not a part of that decision, and was reportedly concerned he would not be allowed to install his own staff, FT reported.
Go deeper