Trump praises Australia's universal health care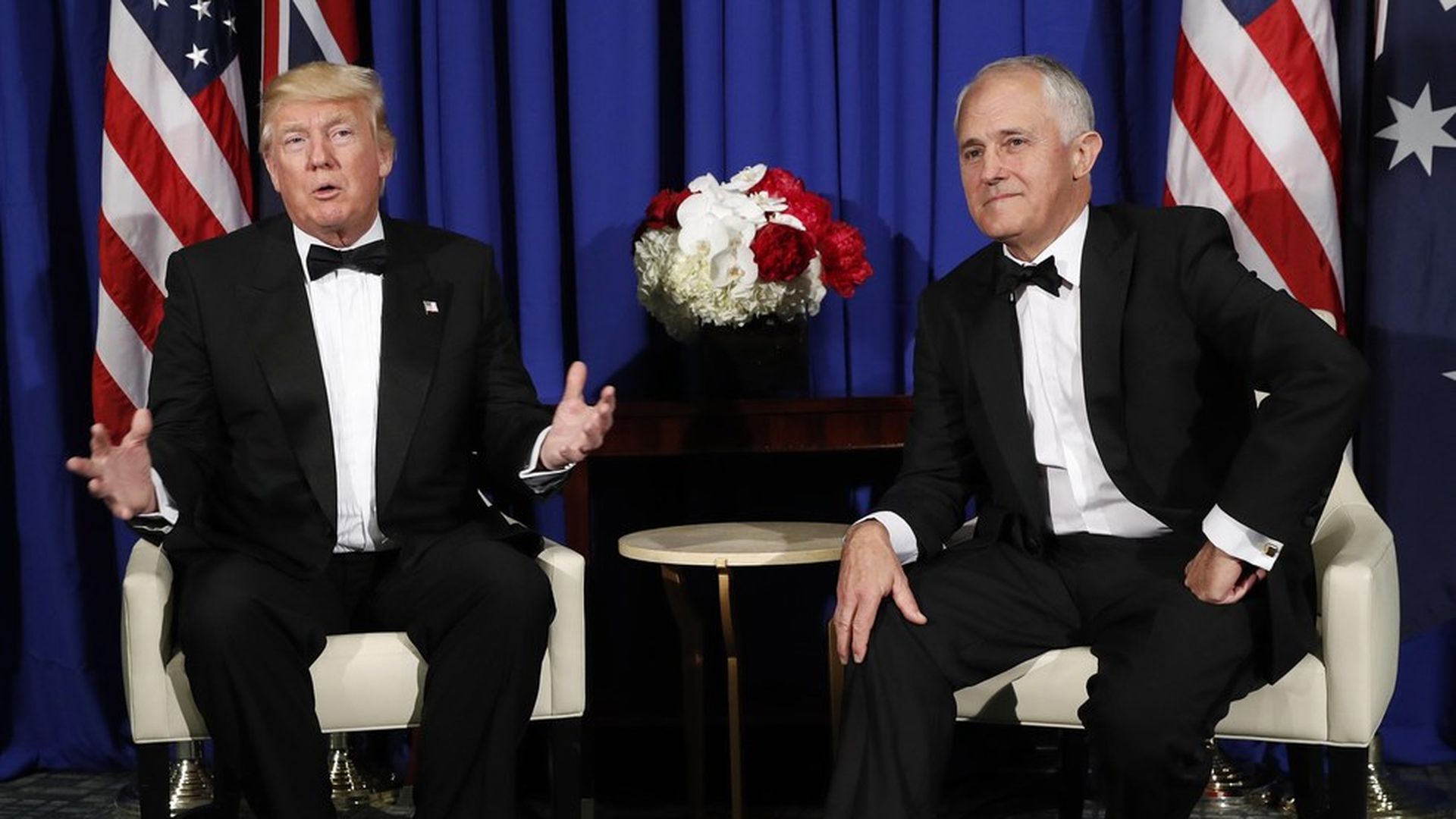 President Trump was back in New York Thursday night for an event celebrating U.S.-Australian relations and marking the 75th anniversary of the Battle of the Coral Sea. In remarks with Australian P.M. Malcolm Turnbull ahead of his speech, Trump raised eyebrows by saying:
We have failing health care... you have better health care than we do.
Trump also said that reports of a "rough" phone call with Turnbull in January were overblown, though he admitted the call "got a little bit testy."
In his speech, Trump praised the military alliance between the U.S. and Australia and joked that the countries were "born as the rebellious children of the same parent."
Go deeper