Trump praised Duterte for "great job" on drugs, per transcript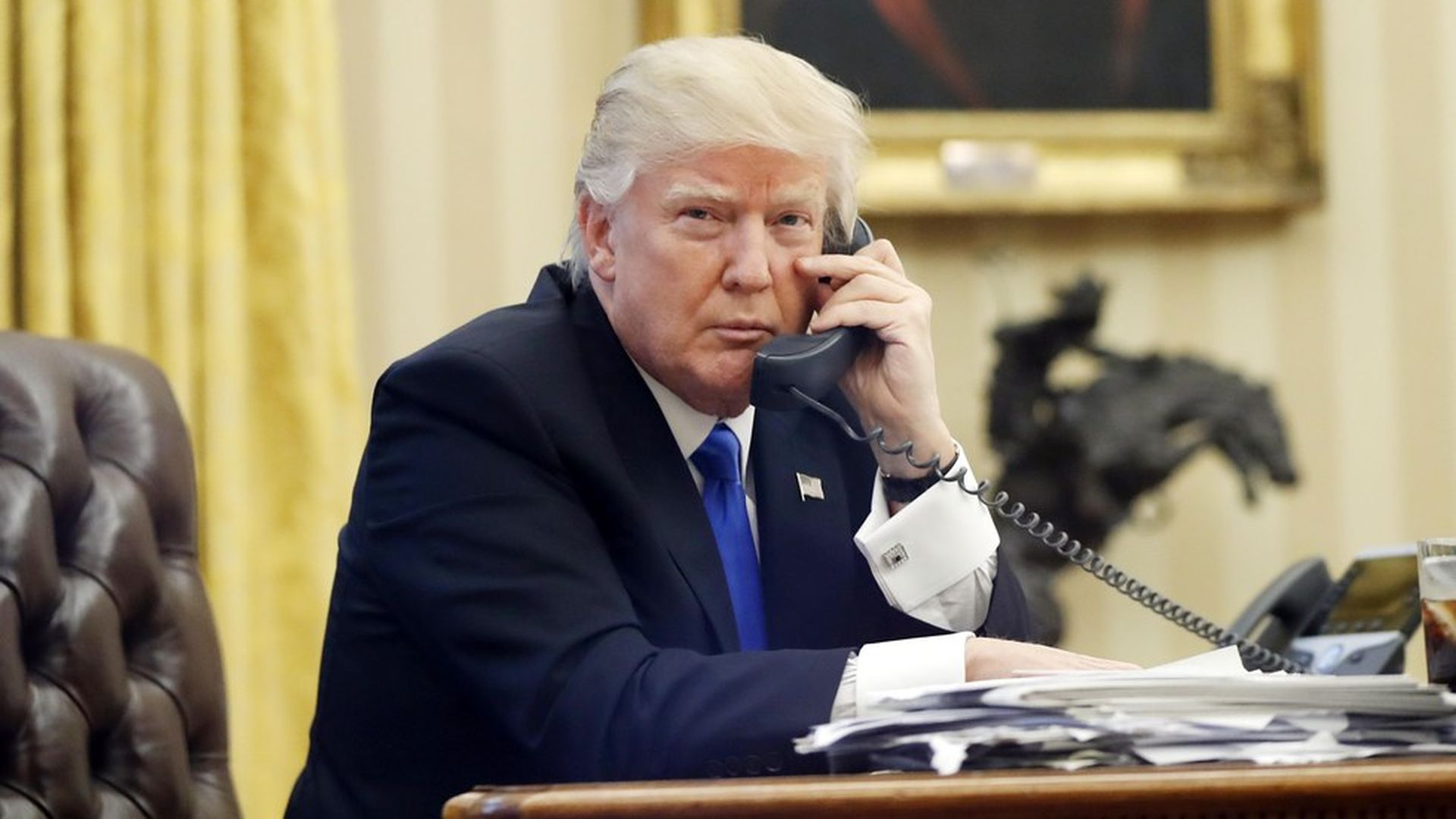 A transcript of a phone call between President Trump and President Rodrigo Duterte of the Philippines made by the Philippines government, obtained by the Washington Post and published in full by the Intercept includes praise from Trump for Duterte's bloody crackdown on drugs:
"I just wanted to congratulate you because I am hearing of the unbelievable job on the drug problem. Many countries have the problem, we have a problem, but what a great job you are doing and I wanted to tell you that."
Later in the May 2 conversation, according to the transcript, Trump said: "anytime if you are in D.C. or anywhere, come see me in the Oval Office."
The context: Duterte has urged citizens to kill suspected drug dealers and addicts, and since he took office there have been thousands of extrajudicial killings in the war on drugs. Trump's friendly call and invitation to Washington are controversial moves that show his willingness to interact with authoritarians on friendly terms.
On Kim Jong-un
Trump: "Are we dealing with someone that's stable or not stable?"
Duterte: "He is not stable Mr President...."
Trump asked Duterte if China had leverage over Kim Jong-un and then said, "if China won't do it, we will do it."
"We can't let a madman with nuclear weapons let on the loose like that," Trump said.
Go deeper