Trump order to set stage for off-shore drilling expansion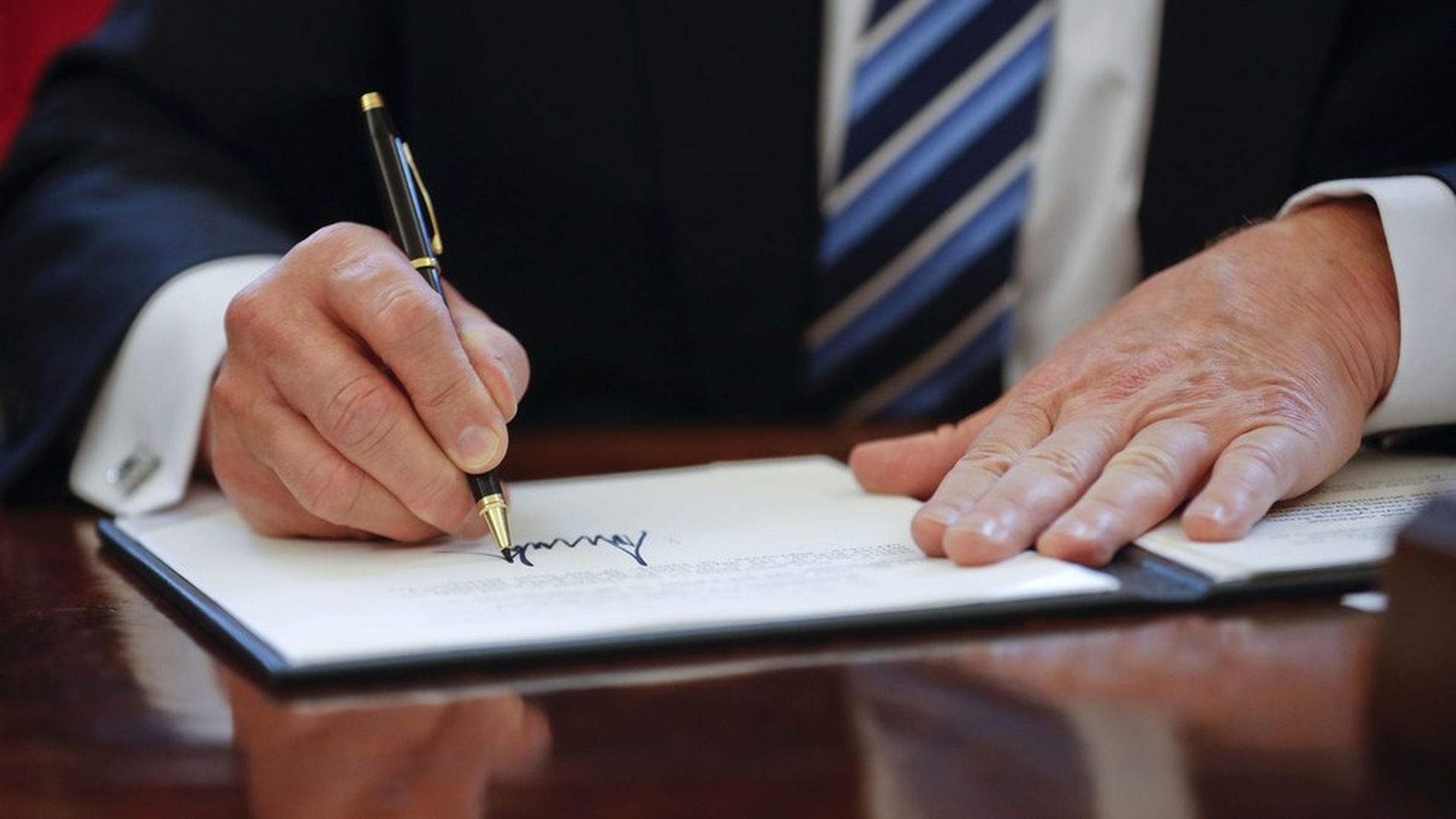 President Trump will sign an executive order tomorrow ordering Interior Secretary Ryan Zinke to review off-shore drilling opportunities.
What's in it: The Interior Department is going to both review and rewrite the off-shore drilling plan currently in place, which limits drilling to most of the Gulf of Mexico and Alaska's Cook Inlet.
Plus, industry sources tell Axios to also expect the order to seek the reversal of Obama's December effort to permanently ban development in nearly all U.S. Arctic waters and swaths of the Atlantic coast. 94% of the U.S. Outer Continental Shelf (OCS) is currently off-limits.
The motivations:
National security: Zinke framed it as a question of security: "It is better to produce our energy here than being held hostage by foreign entities."
The environment: "It is better to produce energy here" because "environmentally we have the highest standards in the world."
Jobs. "There's a social cost of not having a job. 7 million jobs are supplying affordable power" in the U.S.
Multi-year process: Although the Interior Department is expected to review and likely rewrite Obama's 2017-2022 offshore oil-and-gas leasing program, which does not offer Arctic offshore waters or Lower-48 coastal regions outside the Gulf of Mexico for development, Zinke cautioned that the executive order won't yet change the current five-year plan in place that organizes leasing schedules since the executive order will be "a multi-year effort" of review.
Go deeper