Trump order to make it easier for churches to get political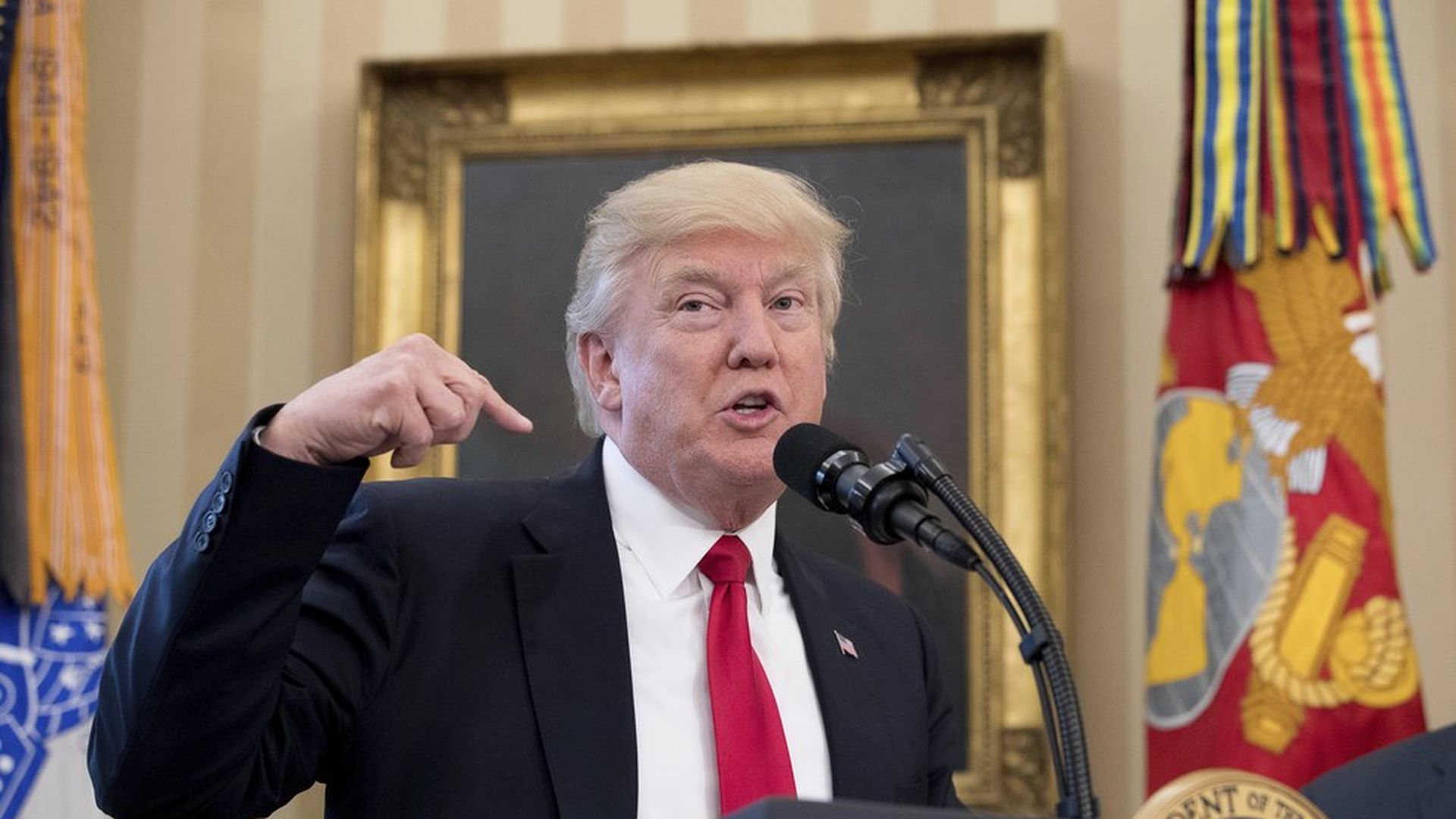 President Trump will sign an executive order Thursday designed to make it easier for religious groups to participate in politics. A senior administration official told reporters Wednesday night that the order directs the IRS to "exercise maximum discretion" in enforcing the Johnson Amendment, which prohibits groups with tax-exempt status from endorsing candidates.
The official said Trump's order was "about keeping his campaign promise." He pledged to "utterly destroy" the amendment on the campaign trail.
The order will also "provide regulatory relief" for employers that object to the Affordable Care Act's contraceptive mandate, the official said.
The ACLU has already said it will challenge the order on the grounds that it facilitates discrimination, per CBS' Mark Knoller.
Go deeper