Trump on Bannon, Xi and United Airlines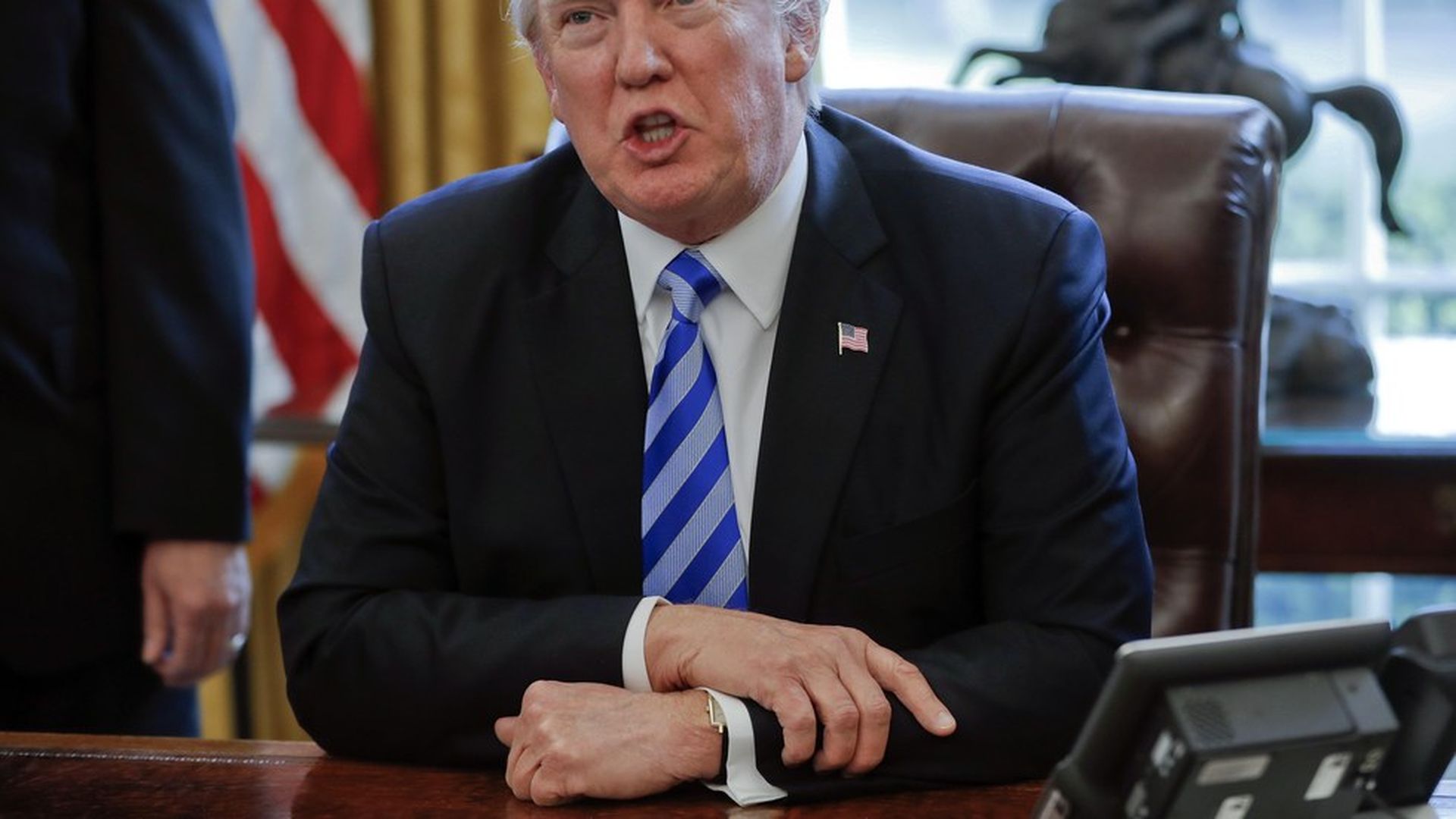 President Trump has sparked another round of palace intrigue by telling the Wall St Journal that Steve Bannon is just "a guy who works for me," and that he is his own strategist. Other highlights from the 70-minute interview:
North Korean-Chinese relations are "not what you would think": Xi Jinping explained the shared history of China and Korea, and "after listening for 10 minutes, I realized it's not so easy…I felt pretty strongly that they had a tremendous power over North Korea…But it's not what you would think."
On United's passenger removal: "Horrible." Trump thinks carriers should remove ceilings on voucher limits, saying there's even a point at which billionaires like him will give up their seats.
On Spicer: He "made a mistake" by making comments about Hitler in relation to Syria's chemical weapons.
Money updates:
On the dollar: "I think our dollar is getting too strong."
But China's not a currency manipulator: "They're not currency manipulators."
On interest rates: "I do like a low-interest rate policy, I must be honest with you."
Policy reversals: Trump will support the U.S. Export-Import bank despite campaigning against it, and is now open to re-nominating Fed chief Janet Yellen.
Foreign policy updates
On China, trade, and North Korea: Trump told Xi on trade, "'You want to make a great deal? Solve the problem in North Korea.' That's worth having deficits."
On solutions for Syria: He said it is "possible" to imagine a solution with Assad in power, breaking with U.S. UN Ambassador Nikki Haley, but said he still thought Assad would go.
Go deeper