Trump officially bans transgender military recruits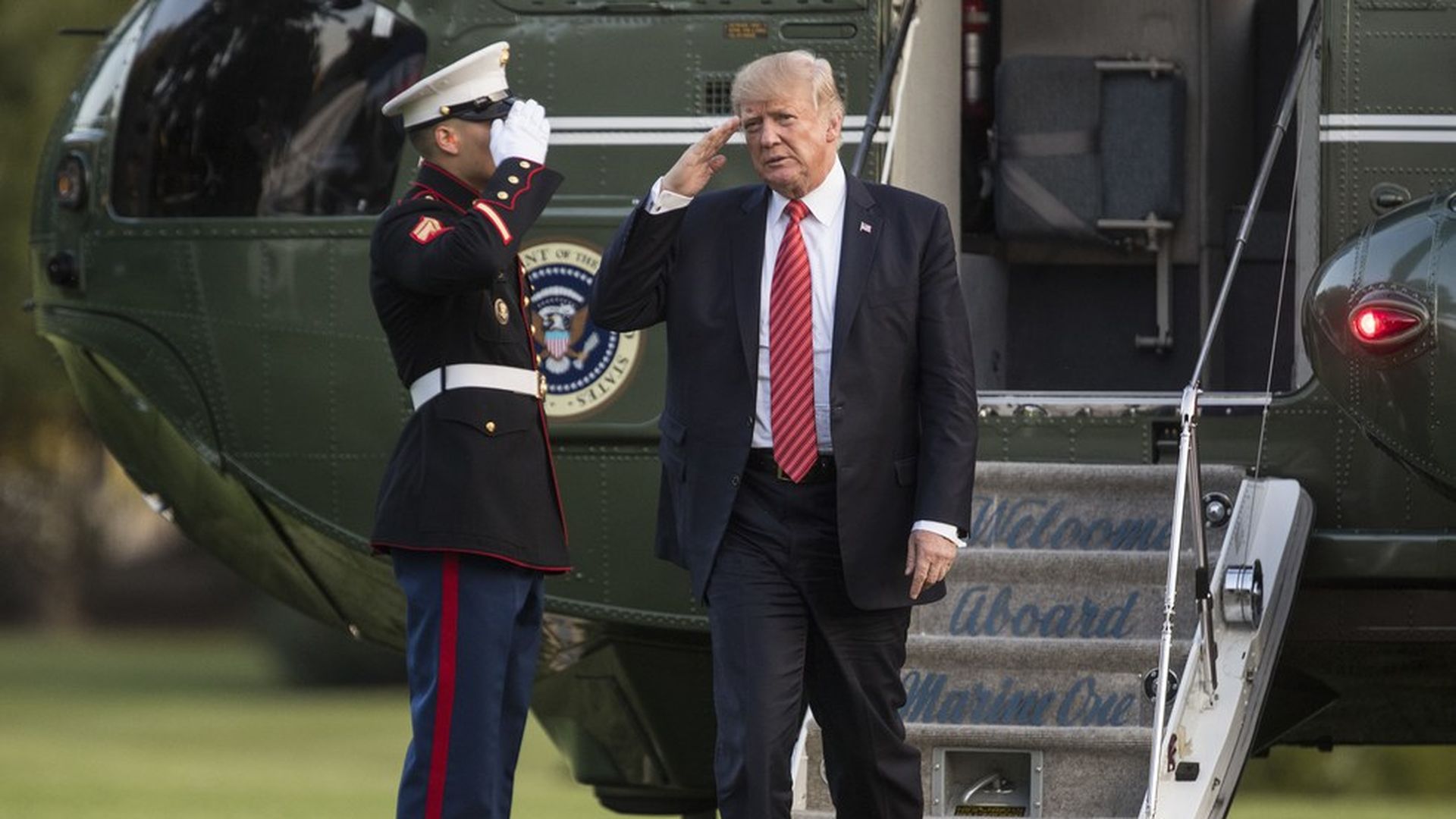 Trump signed an official memo directing the military to not recruit transgender individuals Friday, per the AP. Trump appeared to leave those currently serving in limbo:
Trump said the decision about those currently serving should be made by the Pentagon and the Department of Homeland Security "based on military effectiveness and lethality, unitary cohesion, budgetary constraints, applicable law, and all factors that may be relevant," a White House official told CNN.
Trump banned the Pentagon from using resources for medical treatment for transgender individuals currently serving.
A Pentagon official indicated this is a return to the pre-2016 policy under which no transgender individuals were allowed to serve openly in the military, per CNN.
This comes a month after Trump's original announcement over Twitter that he intended to implement such a ban, which he announced without consulting the DOD.
Go deeper