Trump offers White House job to Anthony Scaramucci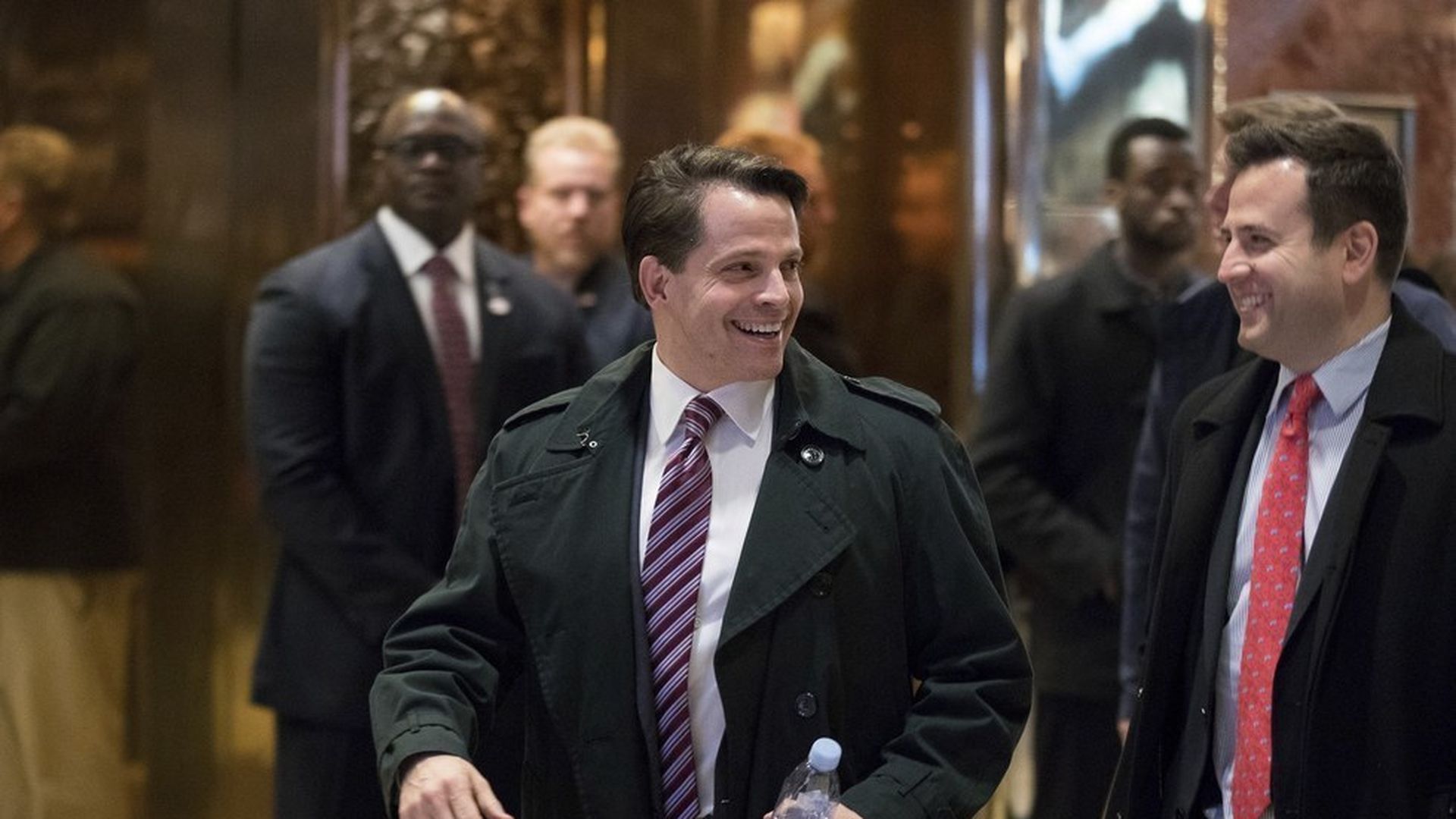 President Trump is bringing Anthony Scaramucci into the White House for a leadership role in his communications team, two sources familiar with the decision confirm.
Reince Priebus and Steve Bannon fought hard to stop this from happening, but Trump made up his own mind with the full support of Jared and Ivanka, and Hope Hicks. The senior team met with Scaramucci in the Oval Office this morning to hash it out.
Go deeper