Trump nominates Kirstjen Nielsen as DHS secretary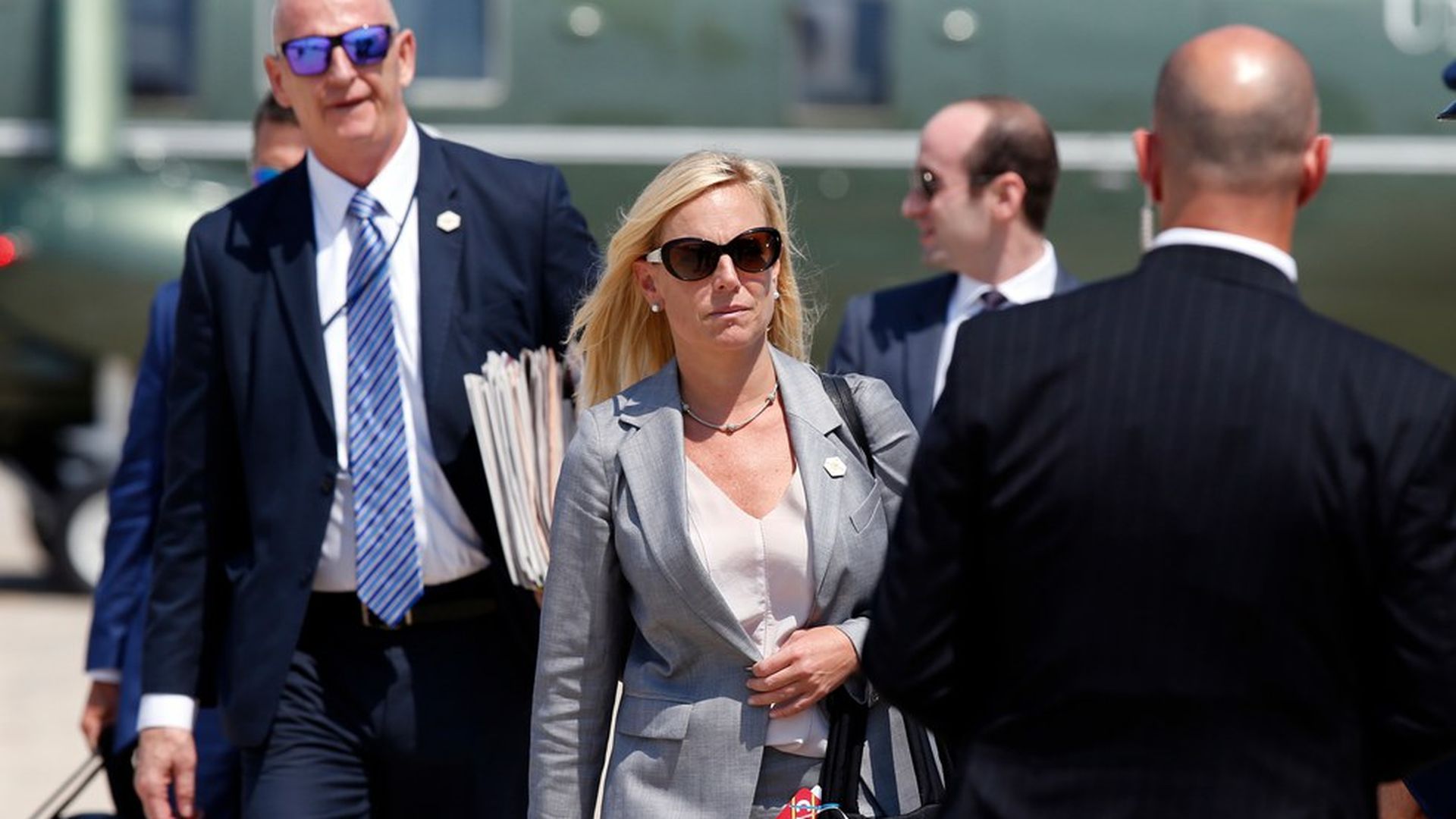 President Trump has nominated Kirstjen Nielsen — Chief of Staff John Kelly's deputy at the White House and the Department of Homeland Security — to be the next Secretary of Homeland Security.
The backdrop: Elaine Duke has been serving as acting secretary since Kelly stepped down to take the White House gig in July. Nielsen, who is a cybersecurity expert, was Kelly's pick to run the department.
Why Nielsen? Nobody in the White House is closer to Kelly. And Michael Allen, a respected GOP national security figure who worked with Nielsen on the White House Homeland Security Council under George W. Bush, encapsulated the case for Nielsen in an email to Axios: "No learning curve. No one else has same policy expertise in cyber, aviation security, FEMA. She takes it to the hoop. Moved to DC from Texas after 9/11 to help stand up TSA. Takes tough jobs, co-authored Katrina Lessons Learned Report which made FEMA better."
Go deeper