Trump moving forward with military transgender ban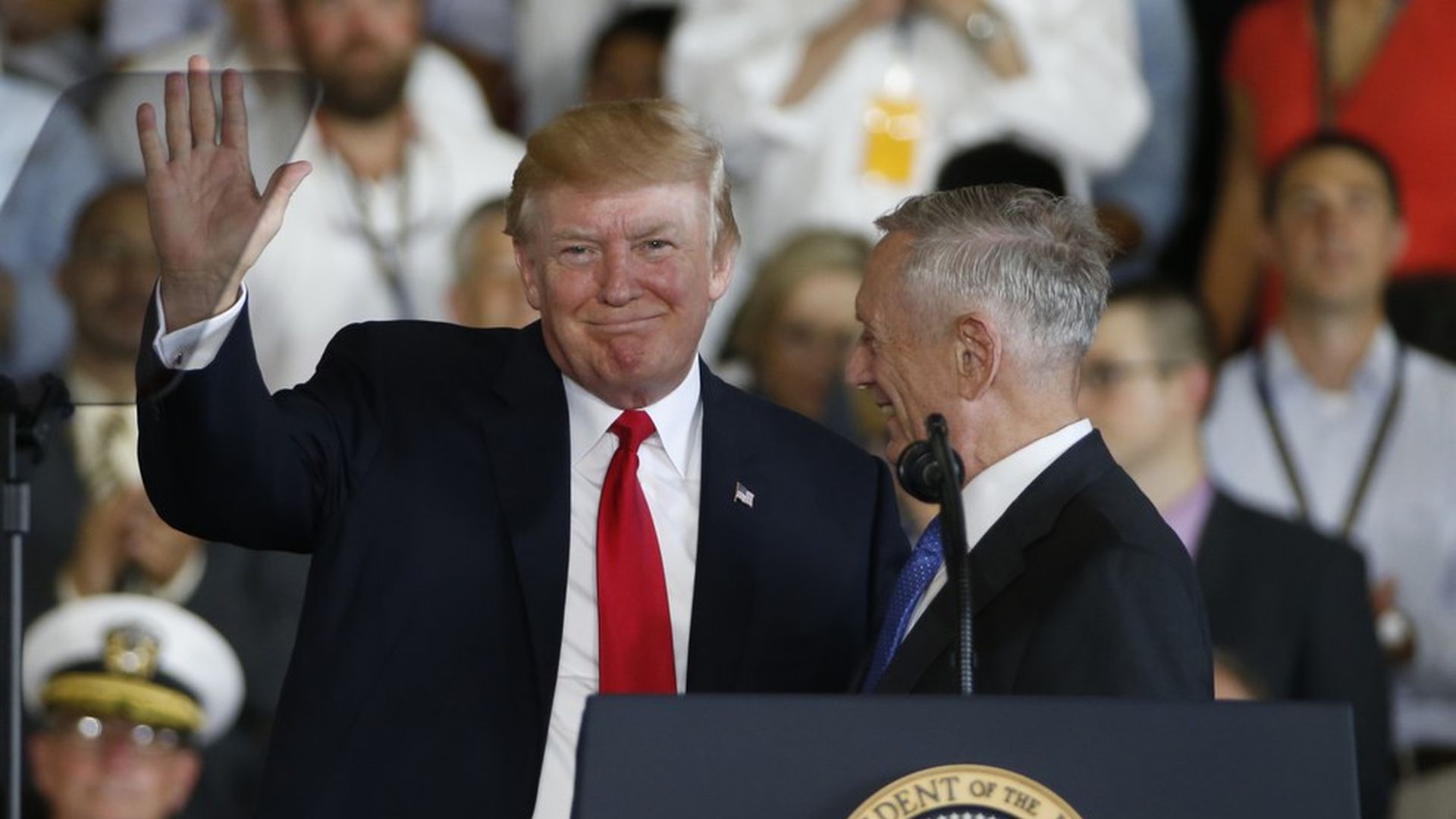 The Trump administration will soon issue guidance to the Pentagon for how to enforce President Trump's military transgender ban, the Wall Street Journal reports.
Secretary Mattis will have 6 months to implement the ban, according to the 2.5 page memo.
Transgender recruits will not be admitted, and removal of currently serving transgender troops will be at Mattis' discretion.
"Deployability," described by WSJ as "the ability to serve in a war zone, participate in exercises or live for months on a ship," is the legal justification Mattis will use to determine who can and can't serve. The idea that transgender troops are less "deployable" has met with fierce resistance.
Flashback: Trump tweeted on July 26, "The United States Government will not accept or allow....Transgender individuals to serve in any capacity in the U.S. Military," but didn't follow up with a direct order so the ban has not been enforced.
Go deeper