Trump lawyers thought Kushner should resign over Russia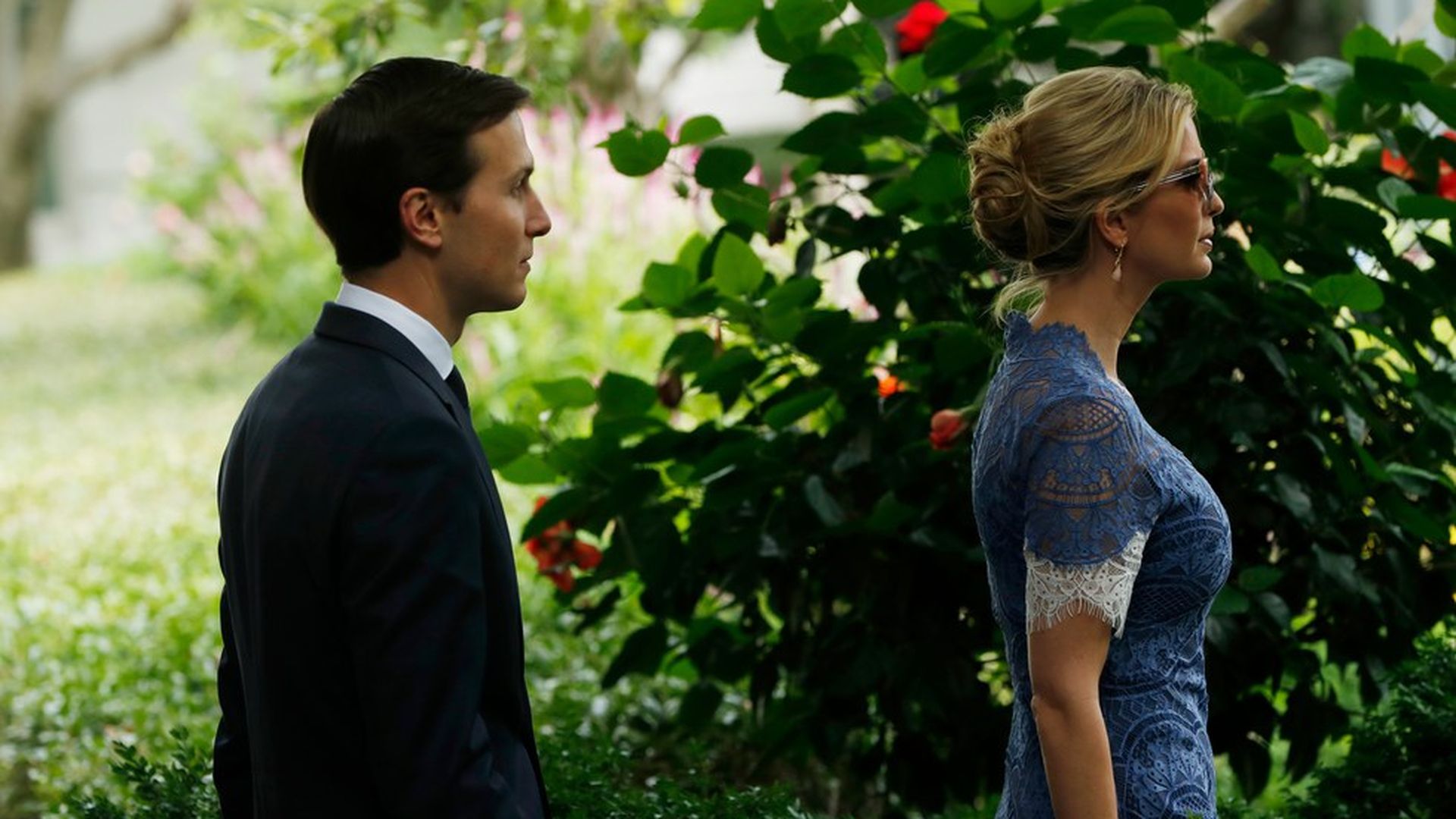 Members of President Trump's outside legal team believed Jared Kushner should step down, due to the scrutiny he was under from the Russia probe, and went so far as to draft a statement explaining his departure, the Wall Street Journal reports.
Members of the legal team took that advice to Trump in June, per the Journal, including in a White House meeting. Trump wasn't convinced, with one source saying the president thought his son-in-law had done nothing wrong.
Worth noting: The composition of the legal team has changed over the intervening months. John Dowd, who now leads the team, confirmed some lawyers wanted Kushner out but told the Journal he was always opposed to the idea.
One more nugget: Per WSJ, Trump's lawyers were anticipating news of the meeting between Donald Trump Jr. and a Russian lawyer — and Kushner's presence at it — would emerge (it did on July 8) and "had developed talking points to manage the political fallout, including a statement that would explain a potential Kushner resignation."
That statement, which wasn't used, "expressed regret that the political environment had become so toxic that what he viewed as a standard meeting was becoming a weapon for Mr. Trump's critics."
Marc Kasowitz, who led Trump's legal team until mid-July, denied recommending Kushner's ouster to Trump or any other of the president's lawyers, or being aware of any colleagues having done so in a statement to the Journal.
Flashback: Axios reported in July that Trump's legal team, led by Kasowitz, wanted to wall off Kushner from discussing the Russia probe with Trump because he was so caught up in the investigation. It was widely known that poisonous relations had developed between Trump's outside legal team and Kushner's lawyers.
Go deeper