Trump keeping Paris climate options open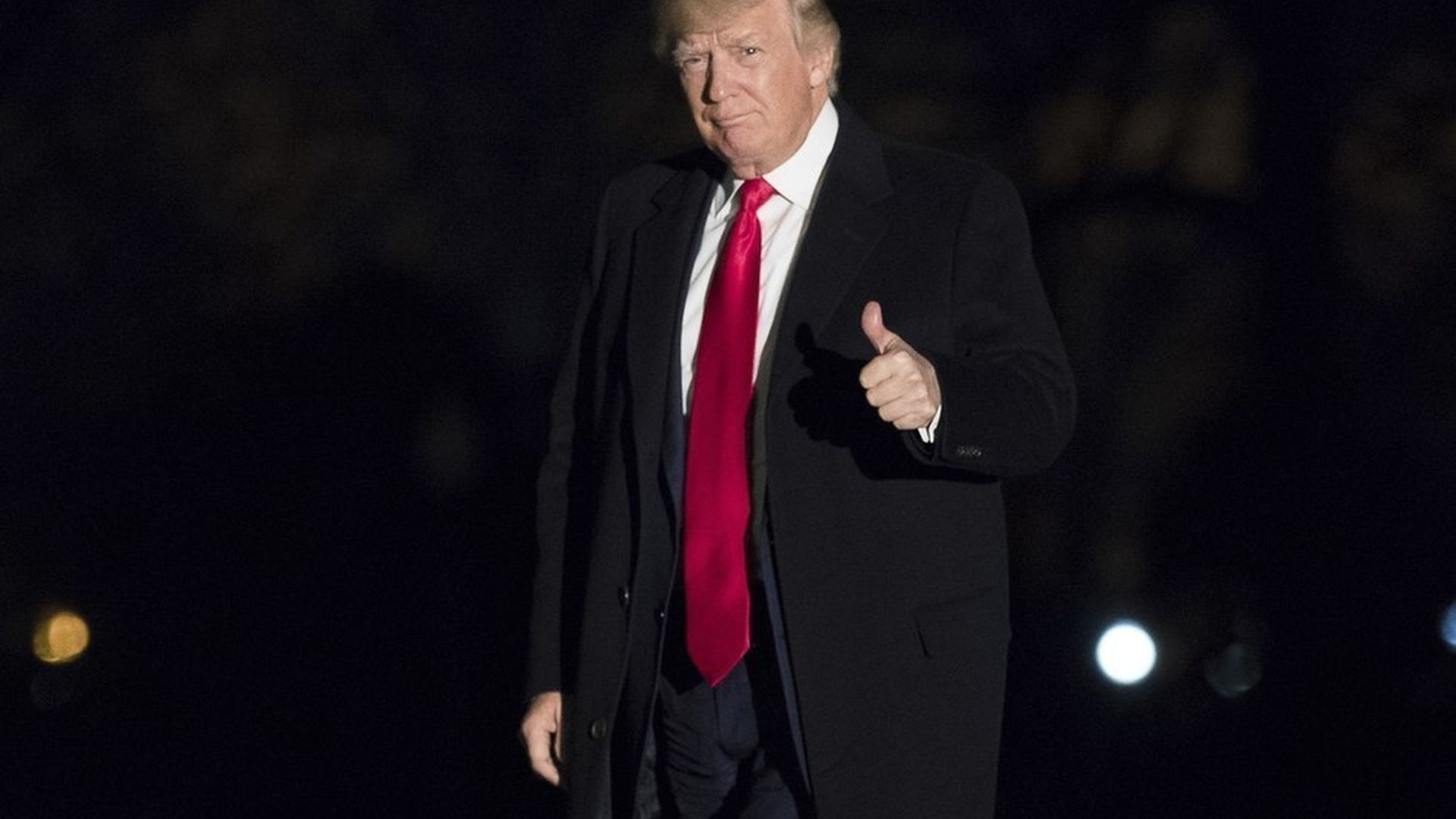 The Wall Street Journal reports that White House adviser Jared Kushner and his wife Ivanka Trump successfully scrubbed language attacking the Paris climate change deal from a looming executive order on environmental regulations.
Why it matters: The story is a fresh window onto how the White House is still figuring out its stance on the 2015 global climate accord — even as Trump's EPA moves to unwind domestic climate regulations that will help the U.S. meet its carbon emissions pledges under the largely non-binding deal.
"The White House declined to comment, but one official said that both Mr. Kushner and Ms. Trump have been considered a moderating influence with respect to the White House's position on climate change and environmental issues," the Journal reports. President Trump, during the campaign, vowed to abandon the Paris pact. But Secretary of State Rex Tillerson, in his Senate confirmation process, sent more mixed signals about the U.S. posture.
What we're hearing: An EPA source says removing the language critical of Paris doesn't mean that the White House is wavering on plans for a frontal assault on climate regulations and funding. "We're cautiously optimistic that we'll get some wins in the form of cuts/deregulation," said the source, whose view reflects a number of senior officials inside the agency.
Go deeper