Trump Jr. hunts prairie dogs with Montana special election candidate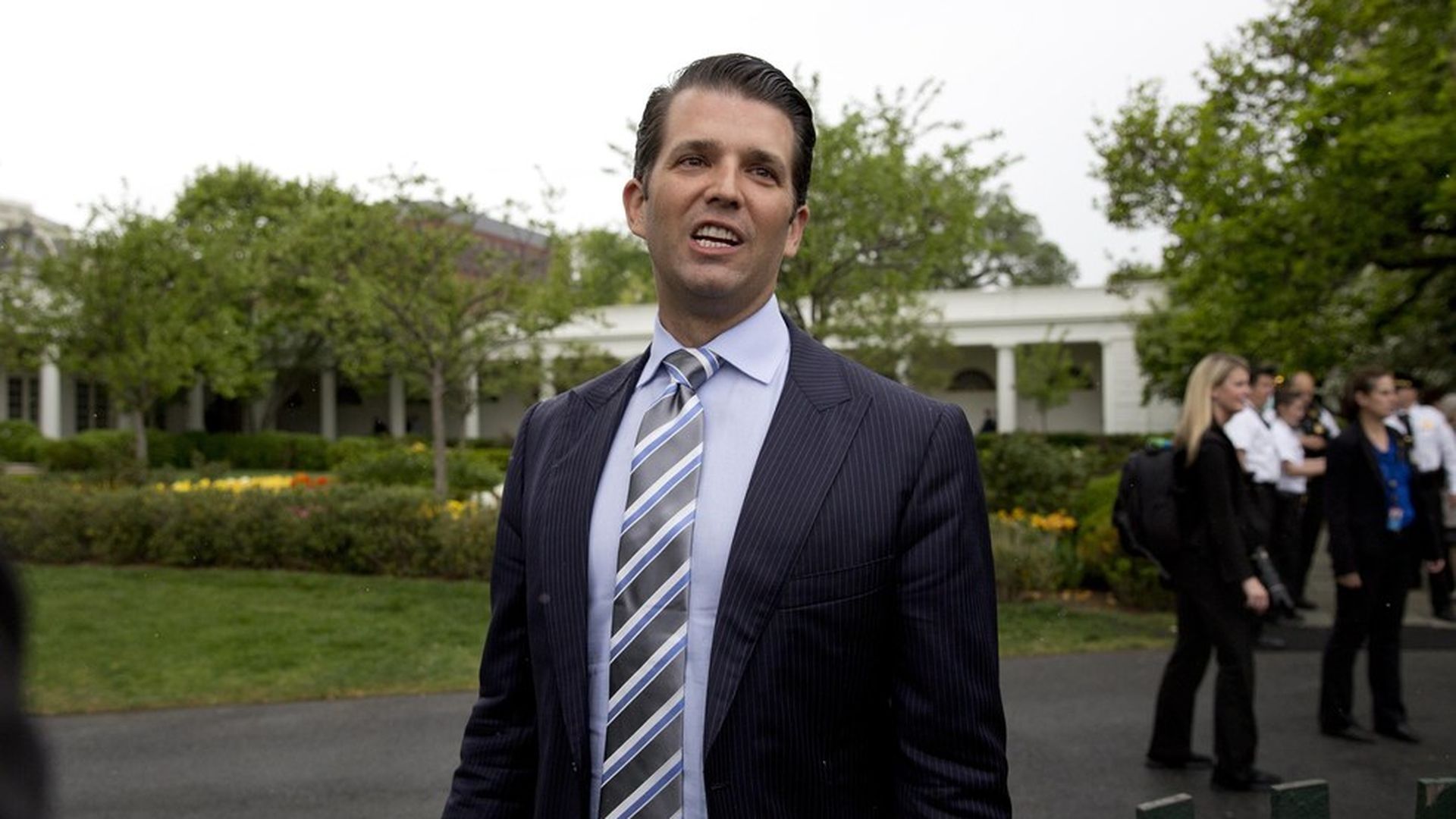 Donald Trump Jr. hopped on the Montana campaign trail Friday with tech entrepreneur Greg Gianforte, who is gunning for Interior Secretary Ryan Zinke's vacated House seat.
Don't forget: Last year Gianforte failed to win a bid for the governor's seat to a Democrat.
Why it matters: All eyes are on Montana after the GOP won by a narrower margin than usual in the Kansas special election and now that the Georgia special election is headed to a hotly contested runoff. Like Kansas and Georgia, the seat is usually a shoo-in for GOP candidates, but the DCCC announced their six-figure investment Thursday, ramping up the stakes for Gianforte.
Context: Trump Jr. is following in his father's footsteps; President Trump robo-called for both candidates in Kansas and Georgia.
Prairie dogs: You read that right. Trump Jr. and Gianforte are hunting prairie dogs later today — Jr. is an avid hunter — although the Humane Society of the United States condemned it, per the AP.
Go deeper