Trump is playing golf with Rand Paul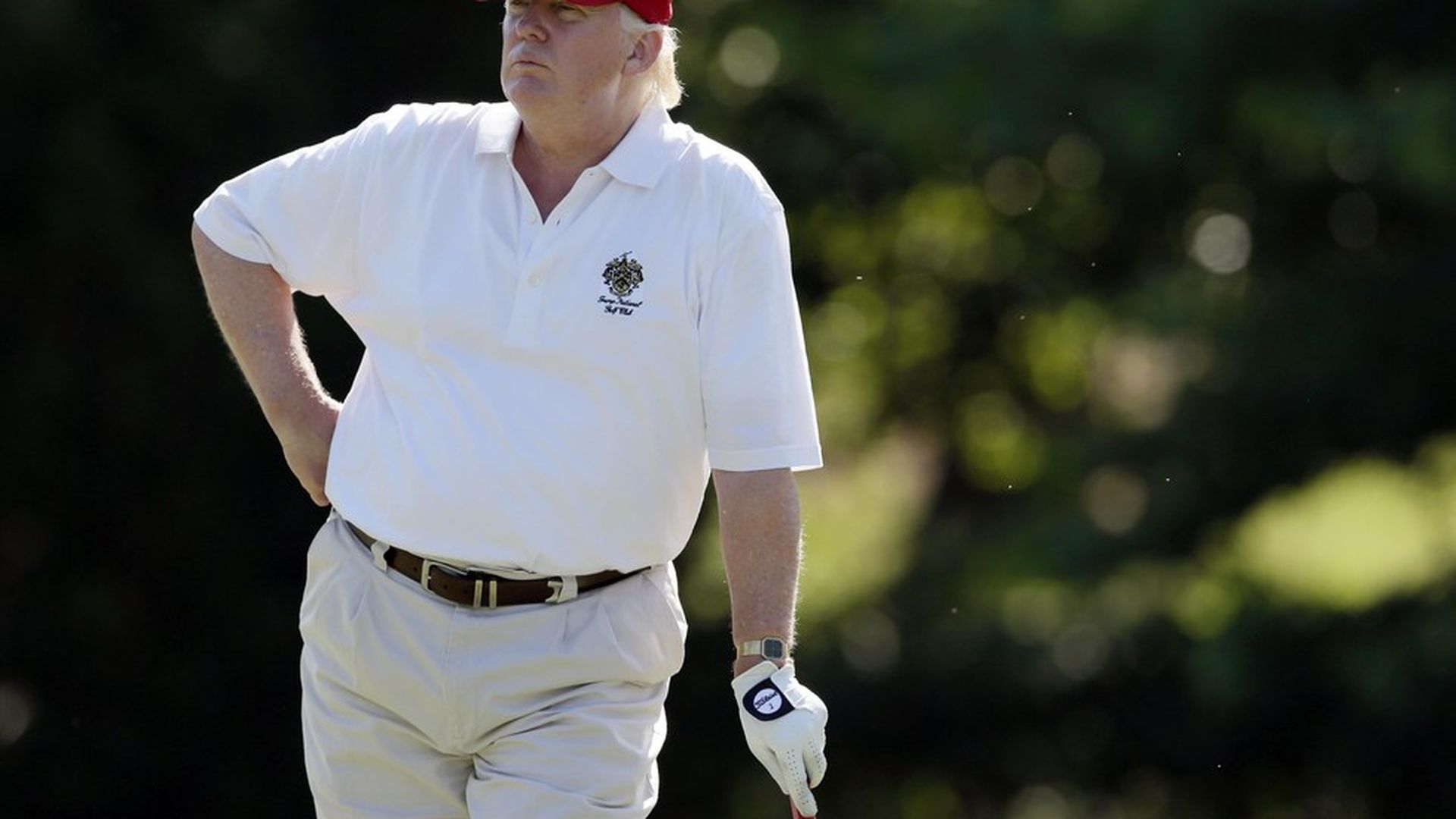 President Trump is playing golf today with Rand Paul, one of the conservative Trumpcare holdouts, and Budget Director Mick Mulvaney. Per the White House, they'll be "discussing a variety of topics, including health care."
It appears that Trump is using his favorite hobby to try and wrangle votes, so he may want to keep the trash talking to a minimum. As the Post's Ben Terris points out, Trump boasted of having "killed" Paul the last time they teed off together:
"I could play him a thousand times and never lose to him," he said on the campaign trail.
Go deeper