Trump HHS pick took company offer to buy biomedical stock on the cheap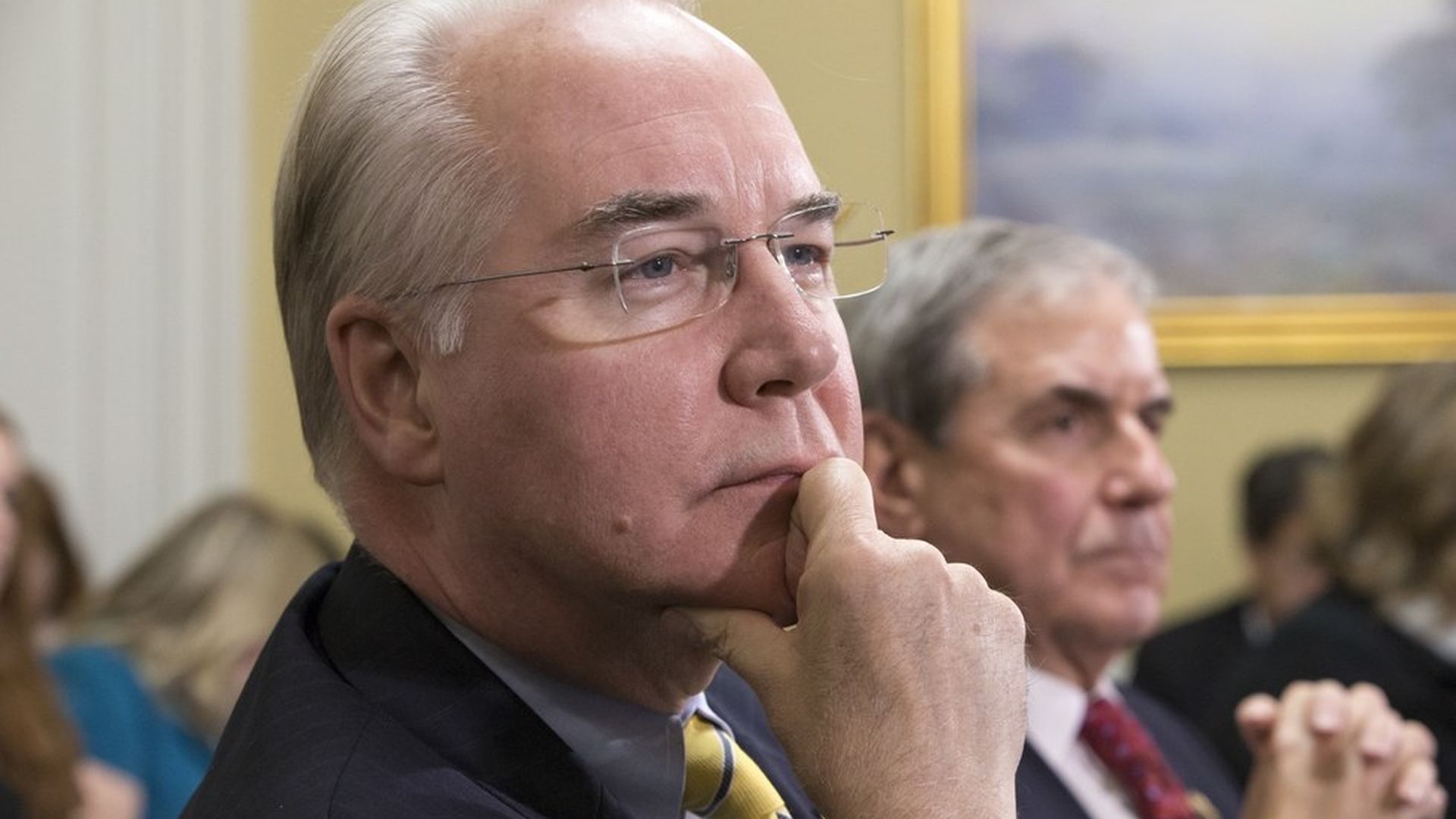 The Wall Street Journal reports Rep. Tom Price, Donald Trump's choice to lead the Department of Health and Human Services, received a privileged, discounted offer to buy stock in a small biomedical company, contrary to what he claimed during a Senate confirmation hearing this month.
In June Price bought shares of Innate Immun at a 12% discount, a sale price that was only offered to the public in Australia and New Zealand, and with volume restrictions. Price was one of fewer than 20 American investors who were offered the discount.
Why it matters: Price told a Senate hearing that this discounted purchase wasn't "a sweetheart deal," but these revelations call the statement into question. Price also played an important role in writing new legislation that if passed would have benefitted his investment, like rules speeding up the approval process for new drugs. A Price spokesman didn't respond to WSJ requests for comment..
Why it doesn't matter: Senate Democrats don't have the votes to derail his nomination over these issues.
Go deeper