Trump hasn't forgiven Sessions for Russia recusal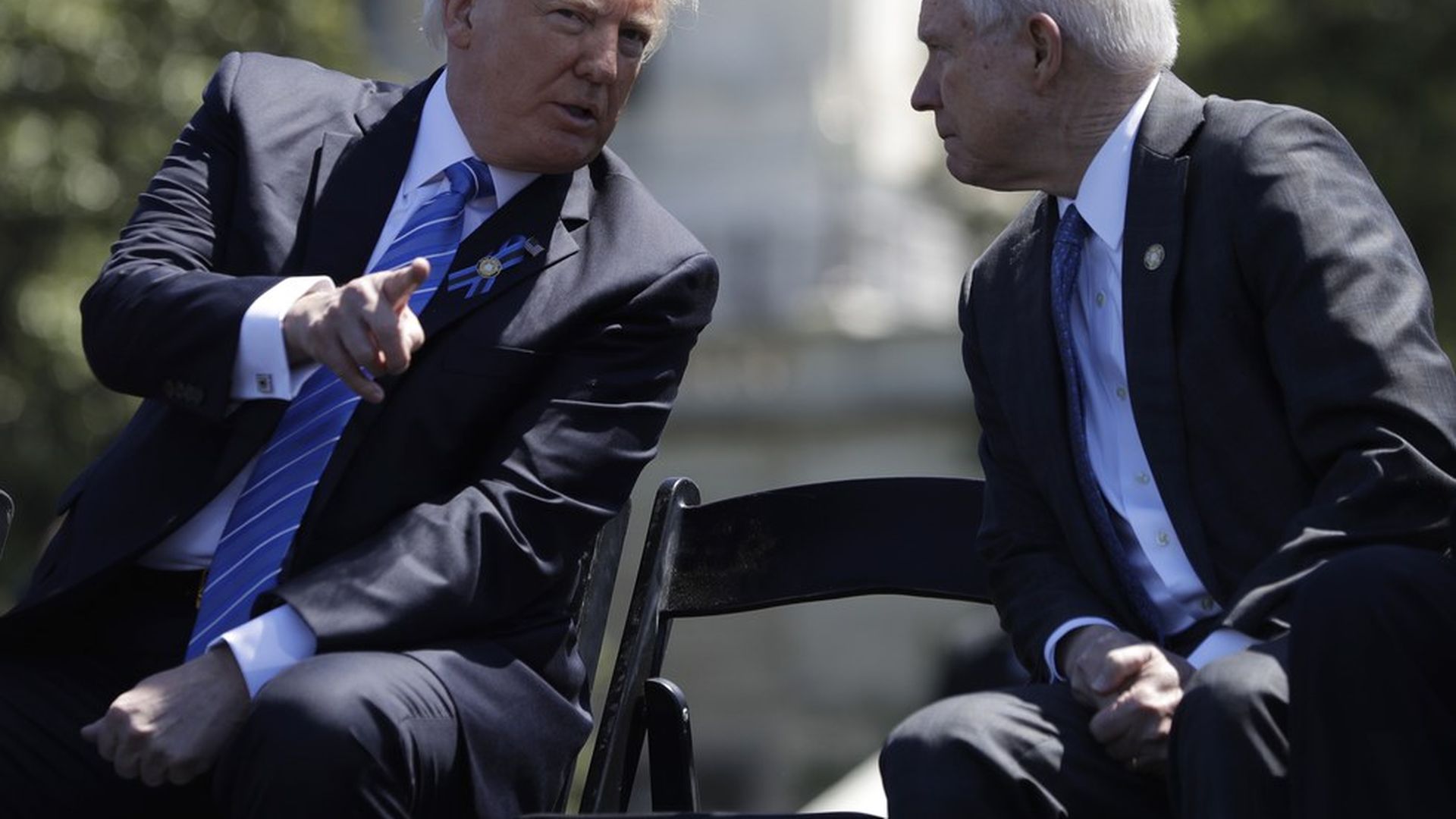 Attorney General Jeff Sessions' administration allies were hoping President Trump could, as he himself might say, see his way clear to letting it go. But that's not happening.
Trump's initial fury about Sessions' recusal from the Russia probe has turned to a simmering resentment that may have permanently poisoned their relationship, according to sources close to both of them.
"It will never be like it was," says a source close to Sessions.
This is just Trump 101, according to people who've spoken to the President about Sessions:
Trump keeps top-line associations for many of the people around him, and White House sources say it's important to know when you walk into a room with Trump what his top-line association is about you. For instance, Sebastian Gorka is the guy on TV who shreds "fake news" hosts, and Wilbur Ross is "a killer" who knows how to make money.
Trump's top-line association for Sessions: The guy who showed tremendous weakness and caused tremendous problems by needlessly recusing himself from the Russia investigation.
Between the lines: In Trump's mind, Sessions bowed to political pressure and gave an opening to his enemies (Democrats and the media). Trump blames Sessions, in part, for his Russia headaches.
But, but, but: This tension hasn't had any visible impact on Sessions' agenda at the Justice Department, where he has taken a sledgehammer to Obama's legacy (especially on incarceration, voting rights, and private prisons). And their less-than-warm relationship means good governance advocates will have one less line of criticism for the administration.
Also, it was never true — and it remains untrue — that Trump ever wanted to get rid of Sessions. He appreciates his value, even if it'll never quite be the same again.
Go deeper