Trump guest speaks out on proposed NIH cuts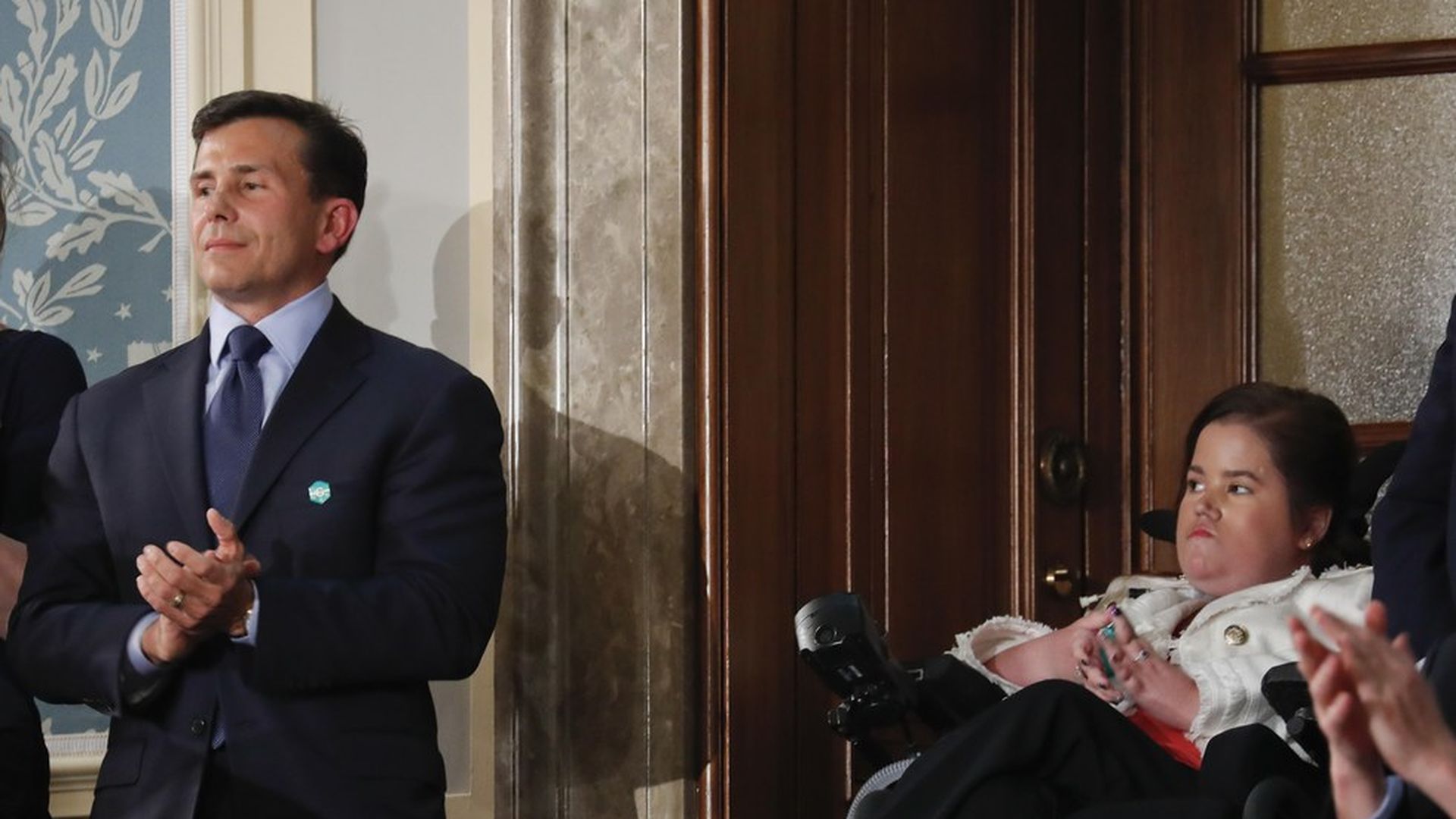 John Crowley was stunned and grateful when his 20 year-old daughter Megan, who suffers from Pompe disease, was asked to be among President Trump's guests of honor at last month's Congressional Address, which coincided with Rare Disease Day. Now, however, the veteran biotech entrepreneur ― whose founding of a company to help Megan was turned into a film starring Harrison Ford ― is speaking out against proposed White House budget cuts to the National Institutes of Health that he said could harm a "virtuous circle" of research and development that helps patients.
Axios spoke to Crowley, currently chairman and CEO of publicly-traded Amicus Therapeutics, via phone. Takeaways:
On getting the Congressional Address invite:
"My daughter looked up from her wheelchair, got a bit red in the face with a look that said "Is this serious?"
On NIH funding:
"For me as an entrepreneur, it's all about inventions and healing, and I think NIH plays a crucial role. It's part of this virtuous circle that it necessary to advance medicines to patients, which also includes the grants that NIH provides to our academic institutions. Our university research system is the core for basic science and basic translational research and is the basis for a lot of the good ideas that come into a company like ours."
On healthcare costs:
"The tension has always been that we have to ensure basic universal access to the highest quality of medicines to the largest number of people. So how do you get there? I really believe that patient-centered medicine and patient choices are going to be key to getting us to access that's more affordable. We could say right now: 'No new drugs.' Then all current drugs would go generic and cost less, but I don't think that's acceptable. And if you have a kid with a rare disease or a parent with Alzheimer's it's obviously not acceptable. So if we don't invest massively in this effort, which includes NIH funding, it's going to lead to enormous amounts of human suffering."
On proposed doubling of FDA user fees:
"My sense is that it's not going to lead to an increase in drug prices. If it leads to more medicines being vetted faster at FDA, I think that's a good thing."
On rumors that he wants to challenge New Jersey Senators Cory Booker or Bob Menendez:
"No, I have no plans to run for office."
Go deeper