Trump getting ready to take trade steps on China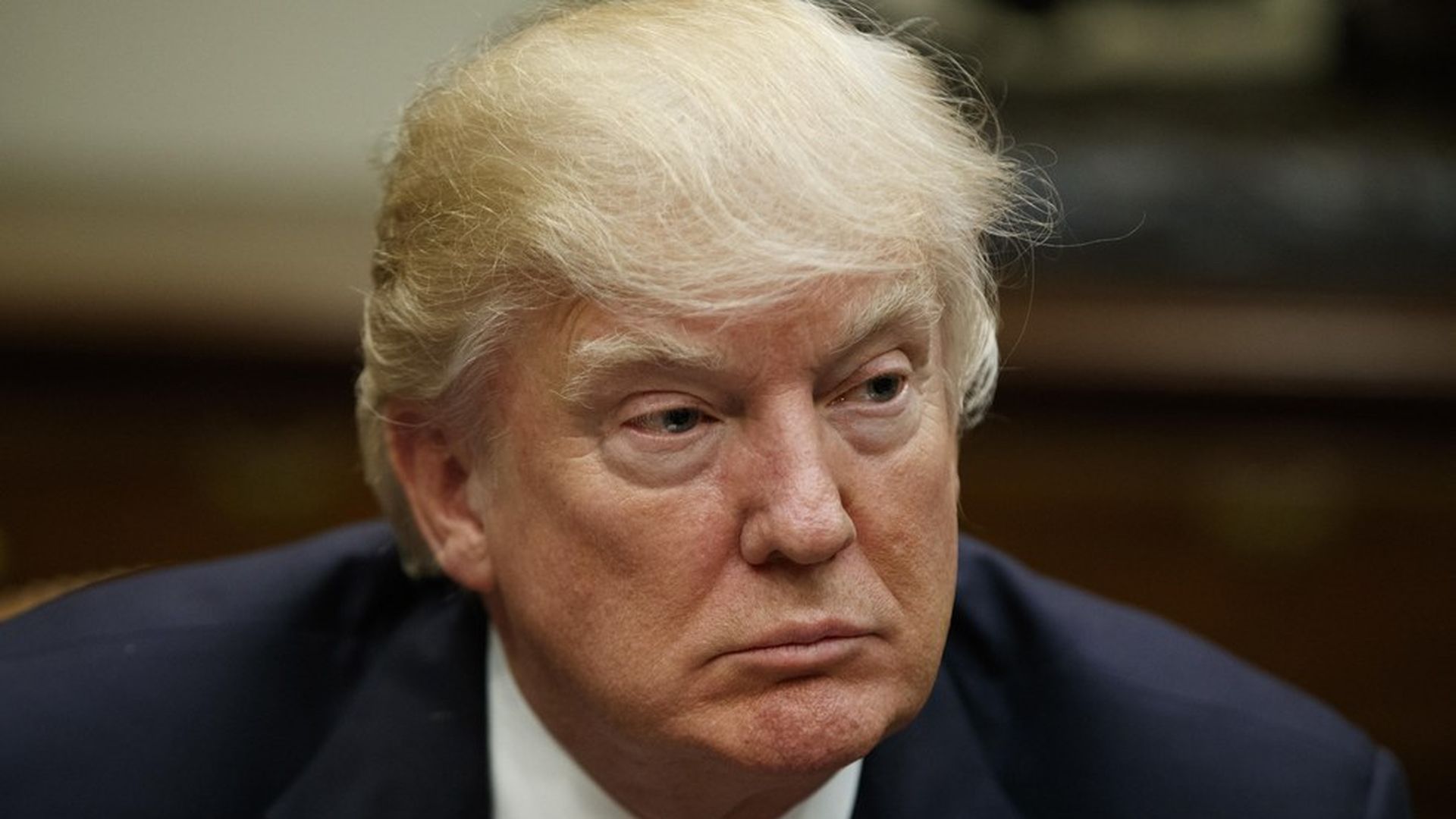 President Trump is considering an aggressive step against China over its theft of U.S. intellectual property and China's other industrial policies that harm American companies. An announcement could come as soon as this week, multiple sources told Axios.
Trump could signal, or implicitly direct, the U.S.Trade Representative to "self-initiate" an investigation of China under section 301 of the 1974 Trade Act. Initiating an investigation under this section could result in either a new WTO dispute between the U.S. and China or unilateral retaliation by the Trump administration. It's too early to say what form that could take, but all tools, including tariffs, would be on the table.
Why this matters: In his career as a businessman and on the campaign trail, Trump has long railed against China for ripping off the U.S. But, so far at least, he has been more cautious in office because he wants President Xi to help restrain North Korea's nuclear program. If Trump takes an aggressive trade turn against China it would suggest he's positioning himself to turn his back on this strategy with China.
What you need to know:
Even the most ardent trade advocates in the U.S. concede that China unfairly infringes upon U.S. intellectual property rights. These include forcing U.S. companies to share their technology with Chinese companies or the government as a condition of investing in China. (For example, here's a 2017 USTR report with details on technology transfer.)
In that sense, this is not nearly as controversial as other potential actions such as "national security" tariffs on steel and aluminum imports.
But that doesn't mean China won't respond, at least rhetorically, in aggressive fashion.
If the USTR Robert Lighthizer initiates a section 301 investigation of China, it could take several months and could end up at the WTO.
The Trump administration views this as a political winner from the Rust Belt (with many voters blaming globalization in general and China in particular for their economic woes) to Silicon Valley (which agrees Chinese IP theft is a problem).
Bottom line: The nationalist/"China hawk" wing of the White House — including Steve Bannon and Peter Navarro — have been working on this. But this is pure Trump. The President has spoken for 30 years about foreign countries ripping off America, and he spoke in heated terms about China on the campaign trail. As we've noted, Trump has been more rhetorically consistent on this issue than on any other he's talked about in his decades in the public eye.
Go deeper