Trump follows Obama's lead on natural gas exports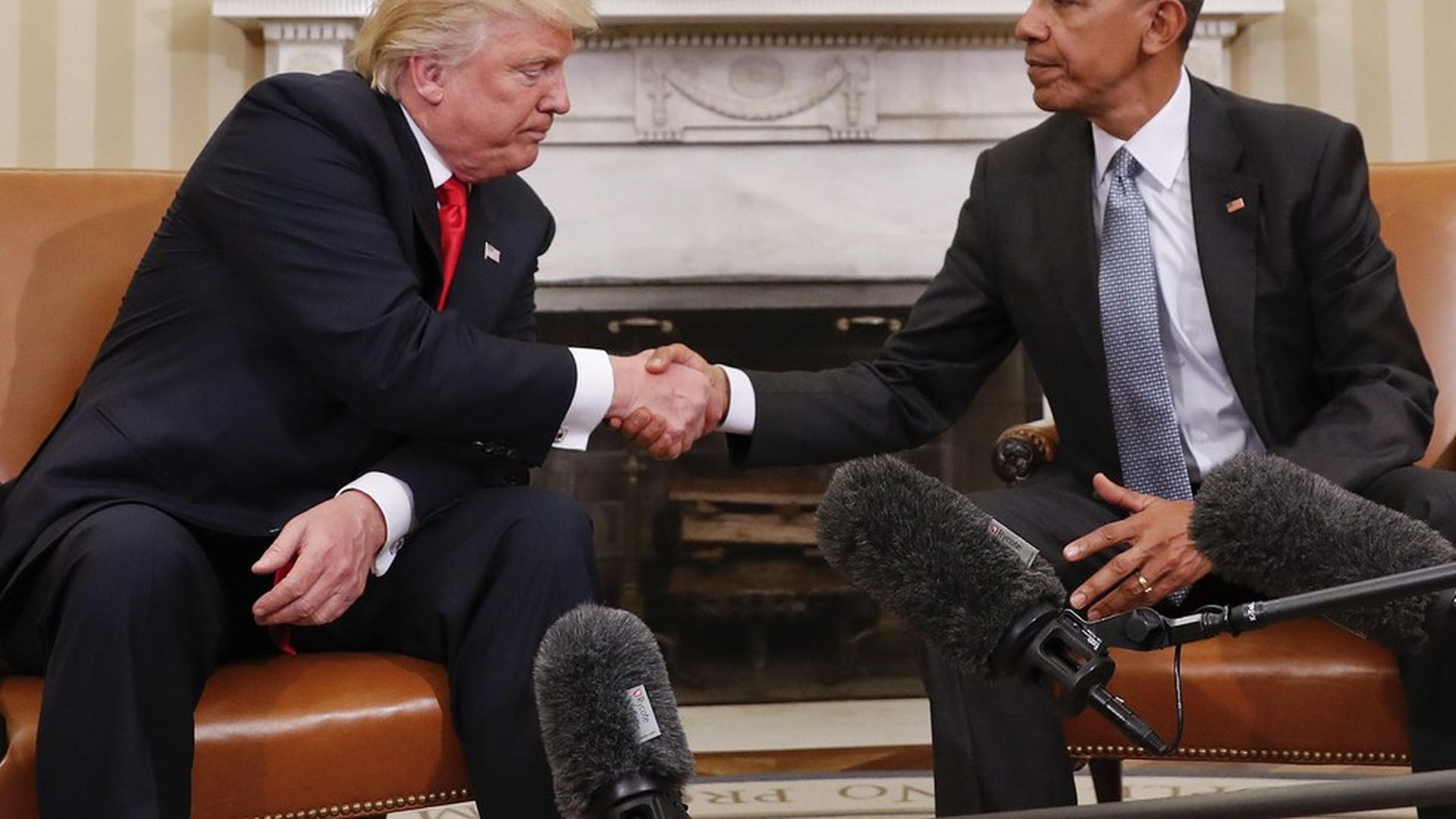 The issue
The Trump administration is announcing an expanded trade relationship with China, including more exports of U.S. natural gas, which White House officials have said is a priority for the president. Dozens of companies are seeking to export U.S. natural gas now that America is awash in cheap supplies of the fuel, but the U.S. doesn't have free trade deals with the countries that most want to import it. Approval to send gas to those countries requires a two-step federal review process.
The facts
With the China move, Trump is mostly doubling down on what President Obama got started. The Obama administration approved roughly two dozen natural-gas export applications to countries the U.S. doesn't have free-trade agreements with, according to Energy Department data. The Obama administration also rejiggered the federal review process in 2014 to make it go faster for most companies waiting for approval.
Why it matters
In these highly divisive times in Washington, it's a shock to find a policy area where Trump and his predecessor align. Trump will try to approve applications faster than Obama, but in this area Obama actually moved so swiftly he upset a lot of environmentalists, and Trump's latest move doesn't make any concrete changes that would indicate the process will move any faster.
Go deeper