Trump fires back at Democrats with Schumer/Putin pic
So this just happened:
The story behind the photo: Schumer met Putin in 2003 in New York City while Putin was visiting a gas station owned by a Russian oil company. The AP covered it. Here's another pic: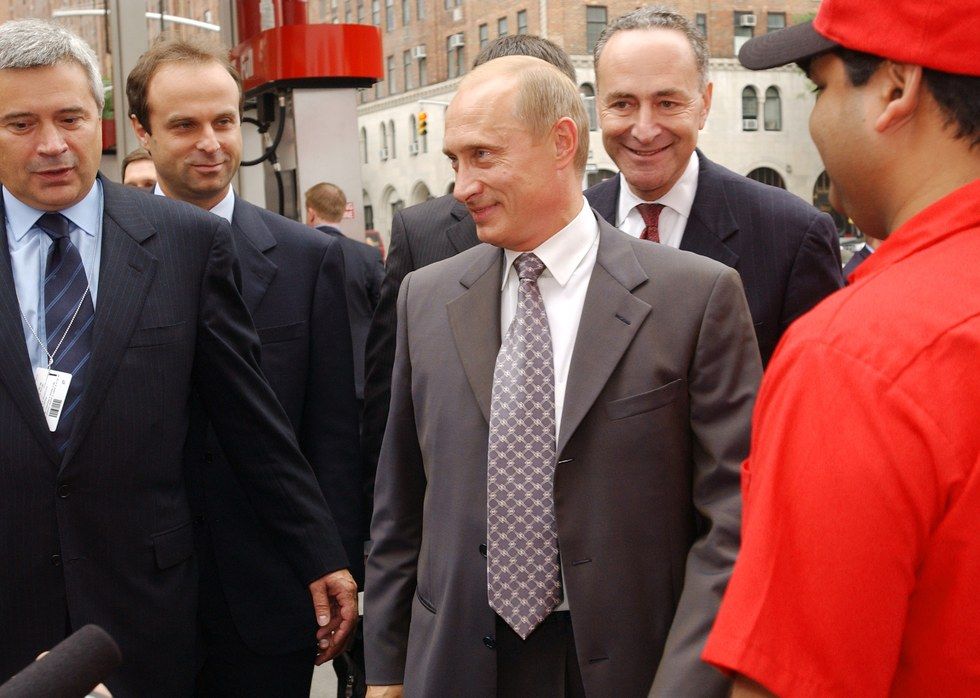 The story behind the tweet: The photo Trump tweeted has been going viral in right-wing media, with bloggers claiming it proves hypocrisy on the part of Democrats.
Why it matters: Trump is increasingly furious about Democrats pushing his administration on ties to Russia. Democrats spent most of yesterday issuing calls for Attorney General Jeff Sessions to stand down over undisclosed meetings with the Russian ambassador. That tweet is a sign that the White House is:
Paying attention to conservative media's defense of his administration
Happy to compare a public meeting to an undisclosed meeting that wasn't revealed under oath.
Go deeper