Trump deletes tweets backing Luther Strange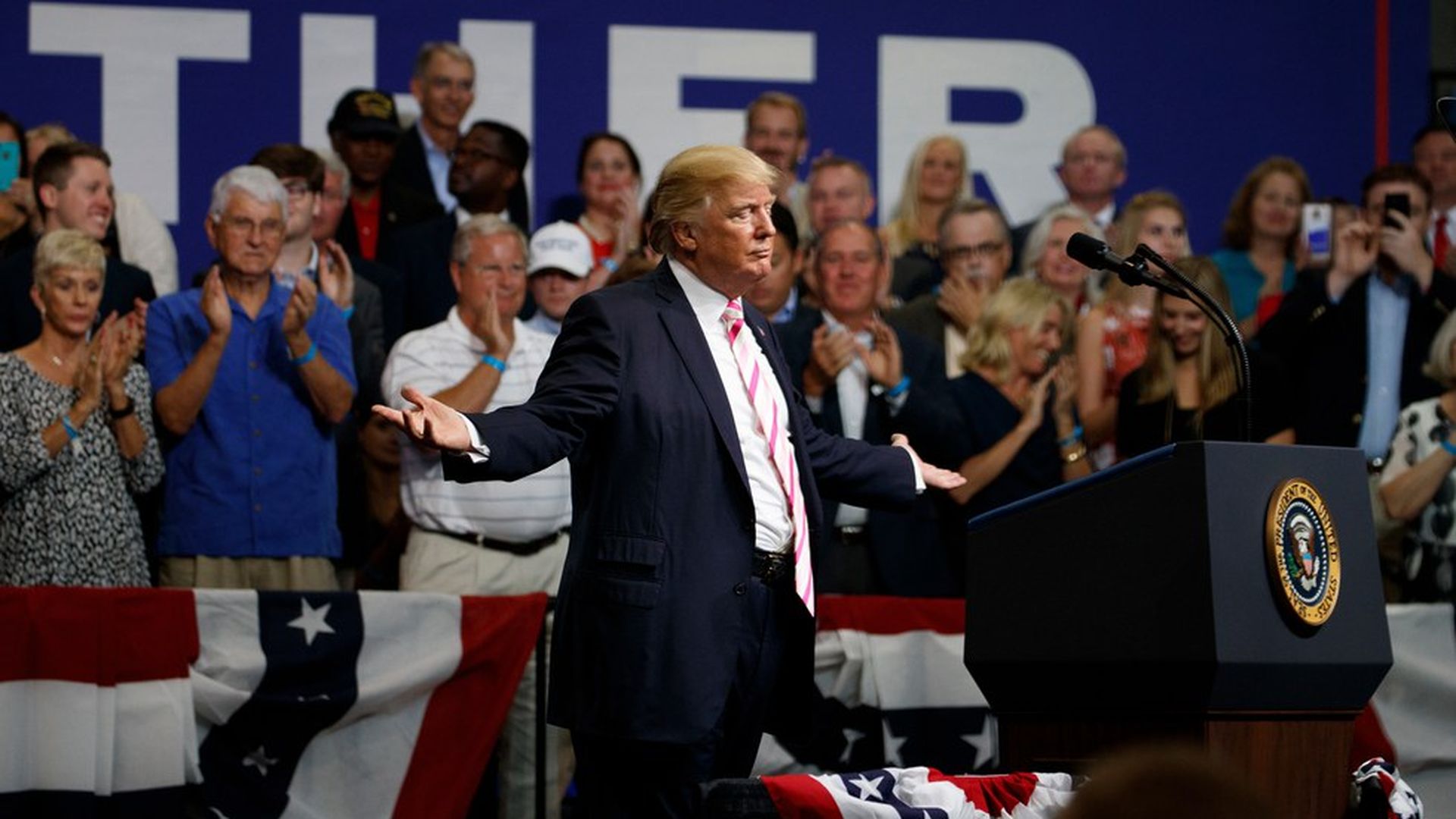 At a rally for Luther Strange on Friday, President Trump said he may have made a mistake in lending the "Big Luther" his endorsement. He seemed to decide for sure after Strange lost to Roy Moore in Tuesday's GOP Senate runoff.
As Pro Publica spotted, a string of tweets encouraging Alabamans to vote for Strange — and boasting of the impact he was having on the race — disappeared from the president's twitter page.
The tweets:
"Luther Strange has been shooting up in the Alabama polls since my endorsement. Finish the job - vote today for 'Big Luther.'"
"ALABAMA, get out and vote for Luther Strange - he has proven to me that he will never let you down!"
"Big election tomorrow in the Great State of Alabama. Vote for Senator Luther Strange, tough on crime & border - will never let you down!"
Screenshots: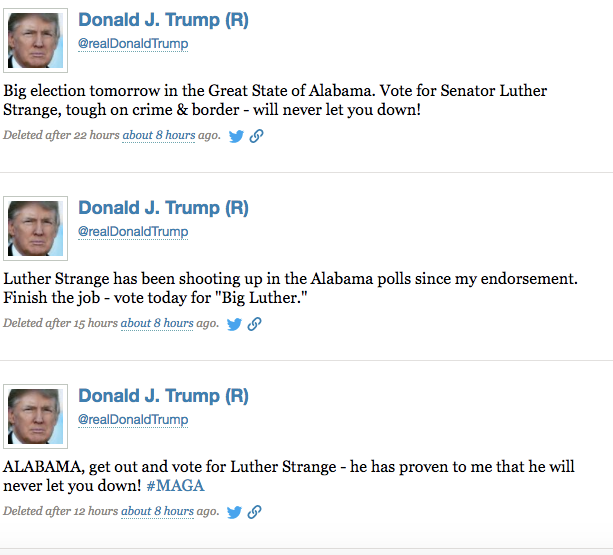 Go deeper