Trump considers cancelling daily Spicer show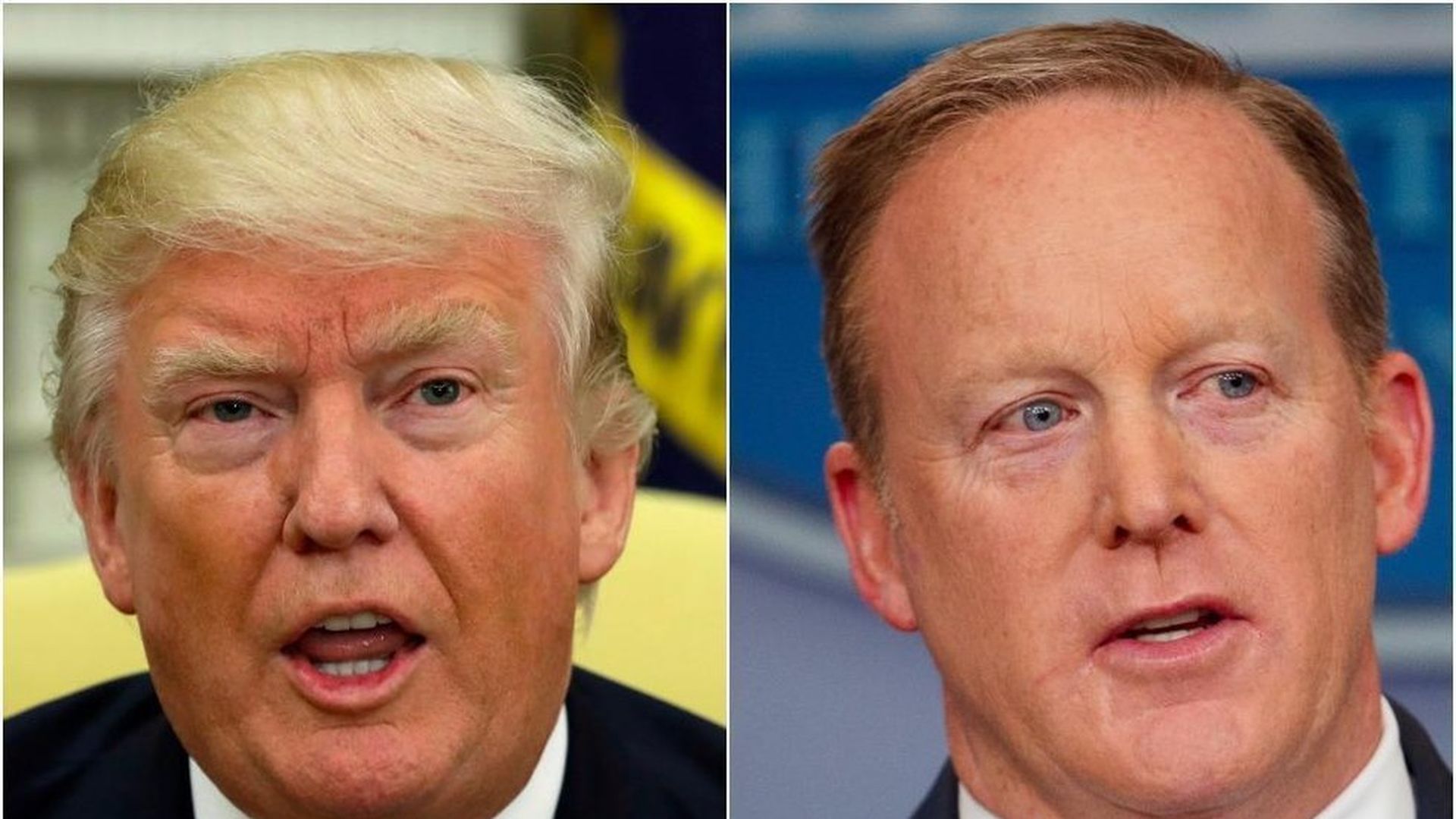 Several officials familiar with Trump's thinking claim POTUS is considering cancelling Spicer's daily press briefings despite his high ratings, Politico reports. Trump has told aides Spicer has developed a "belligerent persona" behind the podium and the briefing is now one of the most dreaded parts of Trump's day.
Sarah Huckabee Sanders will likely stand in for Spicer, according to one official. Rumors about Fox News Anchor Kim Guilfoyle taking over are "not real," the officials said.
Why downsize Spicer's role? Spicer has been serving as the mouthpiece of the White House since January, but the recent drama about the Comey firing, intel disclosure to Russia, and revelations about the probe into Flynn and Trump-Russia ties has Spicer trapped in Trump's ire, the officials say.
Spicer has had his own slip-ups as well (think: that Adolf Hitler contrast he made with Bashar al-Assad about chemical weapons).
Plus, Trump is trying to root out a problem within his comms staff.
Don't forget: This idea is still up in the air, and Trump's been mulling different comms team setups for a while now. Just last week he said he would do briefings once every two weeks instead.
Go deeper