Trump confirms congratulatory call to Erdogan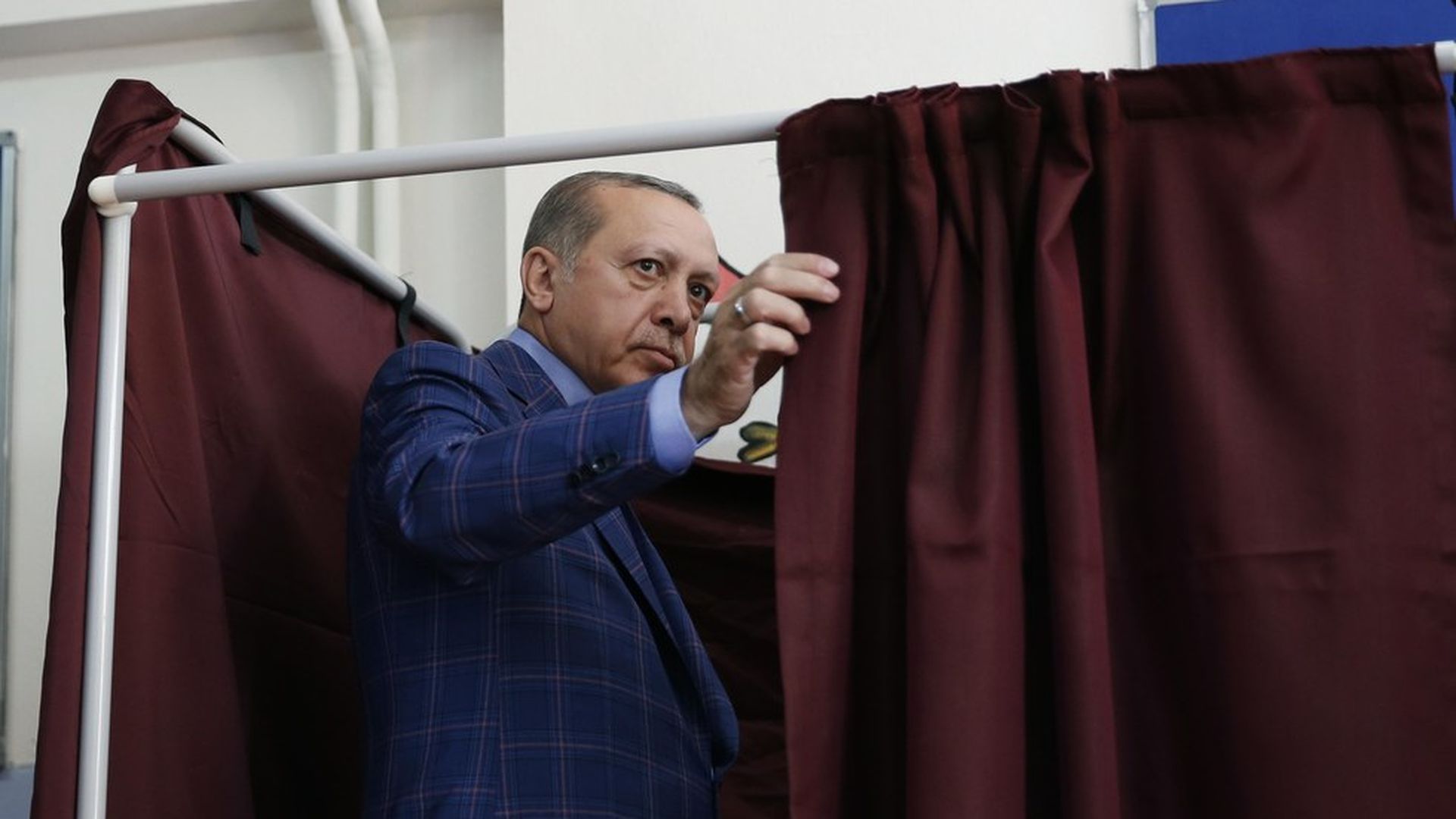 The White House has confirmed President Trump called President Recep Tayyip Erdoğan of Turkey "to congratulate him on his recent referendum victory."
Erdogan won narrowly in a vote international monitors have said was not "genuinely democratic" and which will grant him unprecedented power over Turkish politics — potentially for the next 12 years.
Why it matters: Many US allies are deeply troubled by the way the Turkish referendum was carried out and by the power it will concentrate in Erdogan's hands. The opposition is challenging the outcome and election monitors are investigating. Trump's call helps legitimize the outcome.
Go deeper