Trump can finally get rolling on trade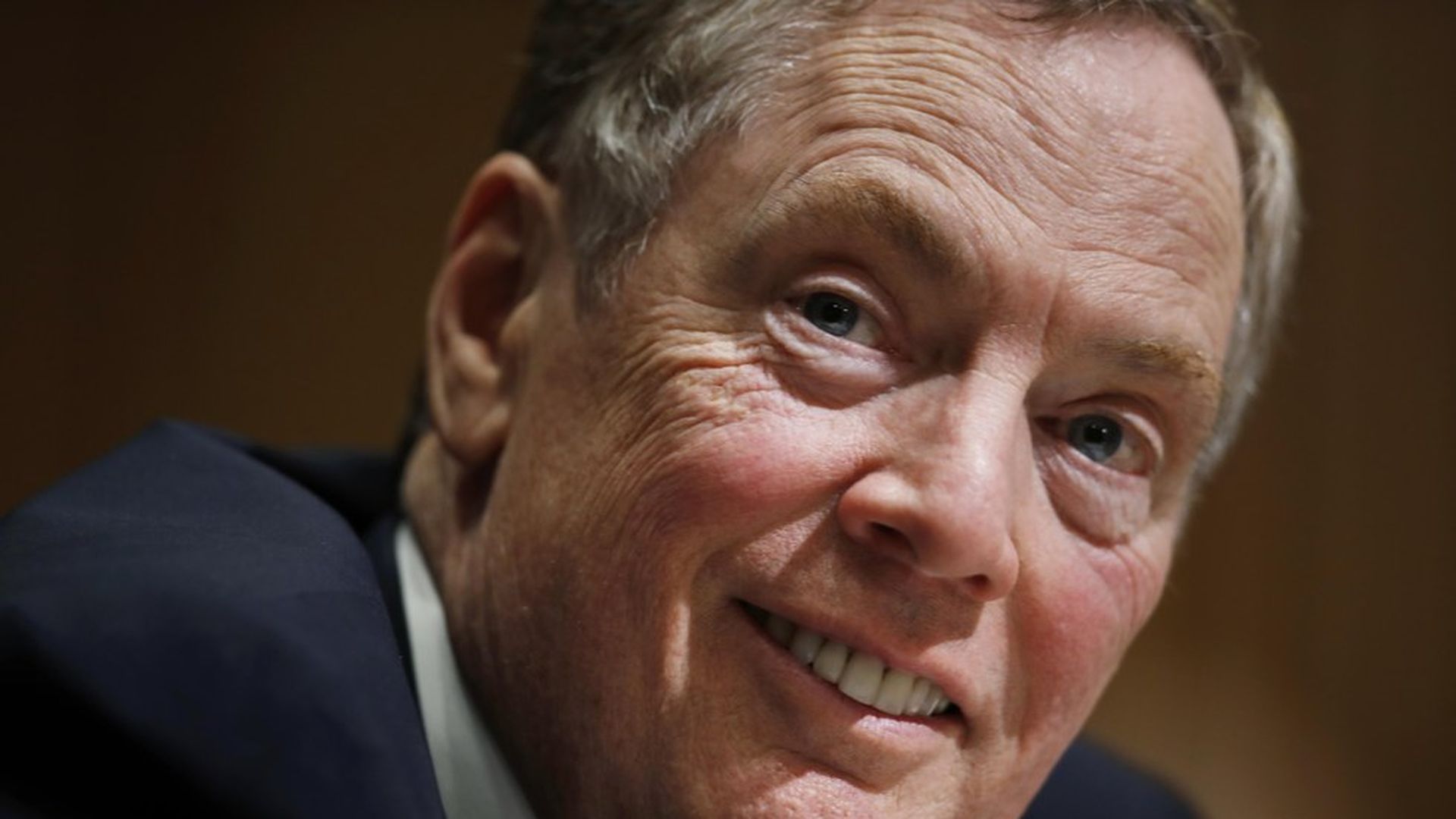 White House officials got a rare bit of good news today with the Senate easily confirming Robert Lighthizer as the U.S. trade representative. A White House source told Axios:
It took way longer than it should have to put a clearly qualified person in this post but we're glad it's finally done
Why this matters: Without Lighthizer, Trump couldn't begin to tackle his major trade priorities like renegotiating the North American Free Trade Agreement (NAFTA.) Per the WSJ, "The slowdown has irritated Mexican and Canadian leaders, who say the uncertainty over the region's trade rules has chilled investment."
Lighthizer's creds: Served as deputy U.S. trade rep under President Reagan and in his private sector career as a trade litigator represented major U.S. corporations and coalitions. Steve Bannon loves Lighthizer and views him as an economic nationalist in lockstep with Trump's "America First" campaign platform.
What took so long? John McCain, an internationalist whose antibodies are raised when Trump talks about trade, sought to stall Lighthizer's confirmation earlier this week. A White House source tells me today: "McCain's moves were hardly the only thing Senators were trying to do to stall his confirmation. Democrats spent months on this silly waiver crusade."
Next steps for NAFTA: By law, Lighthizer must first consult with lawmakers before kicking off any trade renegotiation. The White House must then wait 90 days after the consultation before they start talks with foreign trade partners.
Go deeper