Trump breaks from RNC, Ivanka in supporting Moore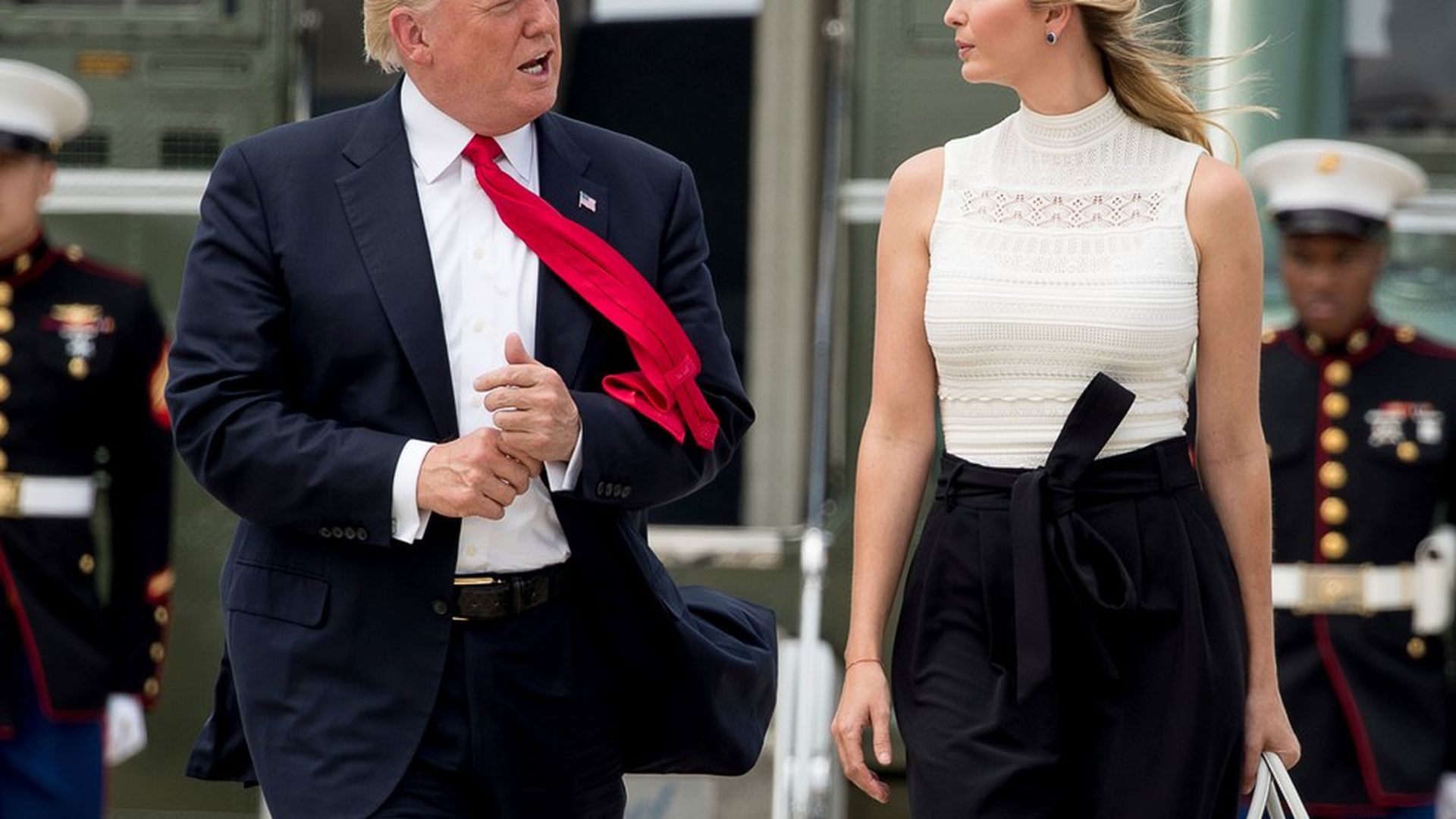 President Trump has broken with his party leadership and his own daughter, telling reporters that Roy Moore "totally denies" the multiple sexual harassment and assault allegations against him and "you have to listen to him also."
The RNC and NRSC have pulled all support for Moore. Multiple senior Republicans, including Senate Majority Leader Mitch McConnell, have said they believe Moore's accusers. Ivanka Trump told the AP: 'There's a special place in hell for people who prey on children. I've yet to see a valid explanation and I have no reason to doubt the victims' accounts.'"
More from Trump:
"We don't need a liberal Democrat in that seat... we don't need somebody soft on crime like [former prosecutor Doug] Jones."
"Women are very special. I think it's a very special time, a lot of things are coming out and I think that's good for our society and I think it's very very good for women and I'm very happy" these things are coming out.
Reminder: Trump faced multiple harassment and assault allegations of his own during the presidential campaign.
Other developing storylines:
CBS fired broadcaster Charlie Rose after a Washington Post article detailed multiple claims of harassment, including several on the record. PBS ended their relationship, and Bloomberg terminated their retransmission of his show.
Rep. John Conyers (D-Mich.) initially denied the BuzzFeed report that his office settled with a former worker after he allegedly fired her for turning down sex. He since admitted the settlement, but continues to deny the harassment allegations. He now faces a House Ethics Committee probe.
The New Yorker's latest by Ronan Farrow exposed how Harvey Weinstein allegedly used non-disclosure agreements, opposition research and favorable ties with the New York district attorney to evade prosecution.
Go deeper