Trump backer Bob Mercer leaving hedge fund post, disavowing Milo Yiannopoulos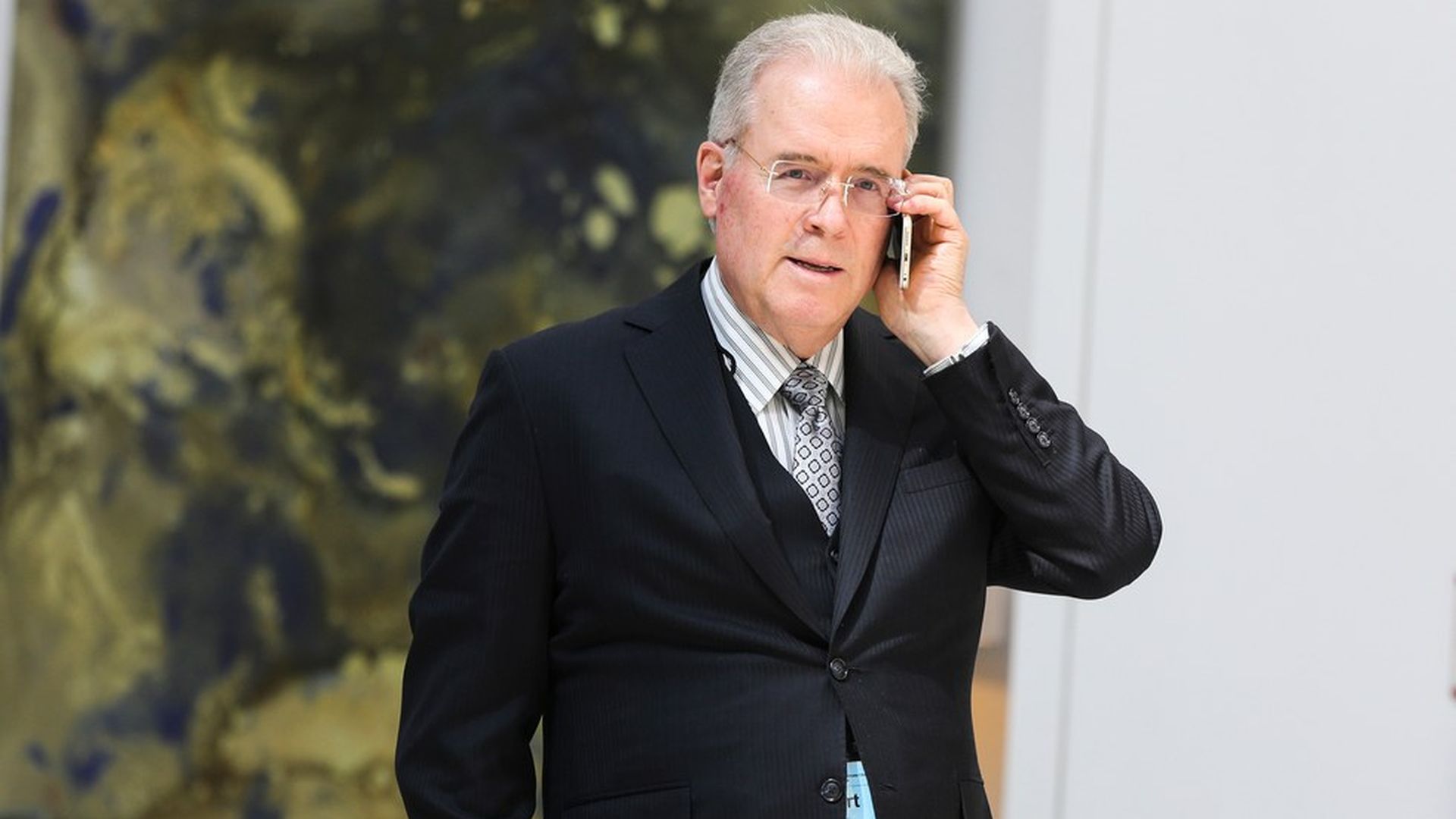 Prominent Trump backer Bob Mercer will step down as co-CEO of investment firm Renaissance Technologies at year-end, according to a memo viewed by Bloomberg.
Why it matters: Renaissance is known in financial circles as a quantitative hedge fund pioneer, and reportedly has around $45 billion in assets under management. But Mercer arguably has become better known in political circles for his deep support of President Trump, which is an outgrowth of his existing relationship with Steve Bannon and Breitbart News.
Succession plan: Mercer and Peter Brown were named co-CEOs of Renaissance in 2010, following the retirement of firm founder James Simons. Brown will run the firm solo beginning January 1, while Mercer plans to remain on the firm's technical staff.
Mercer also released a statement on Breitbart, Steve Bannon and Milo Yiannopoulos:
"The press has also intimated that my politics marches in lockstep with Steve Bannon's. I have great respect for Mr. Bannon, and from time to time I do discuss politics with him. However, I make my own decisions with respect to whom I support politically. Those decisions do not always align with Mr. Bannon's.
"Without individuals thinking for themselves, society as a whole will struggle to distinguish the signal of truth from the correlated noise of conformity. I supported Milo Yiannopoulos in the hope and expectation that his expression of views contrary to the social mainstream would promote the type of open debate and freedom of thought that is being throttled on many American college campuses today. But in my opinion, the actions and statements by Mr. Yiannopoulos have caused pain and divisiveness undermining the open and productive discourse that I had hoped to facilitate. I was mistaken to have supported him, and for several weeks have been in the process of severing all ties with him.
"For personal reasons, I have also decided to sell my stake in Breitbart News to my daughters."
Go deeper