Trump attempts surprise visit to the DMZ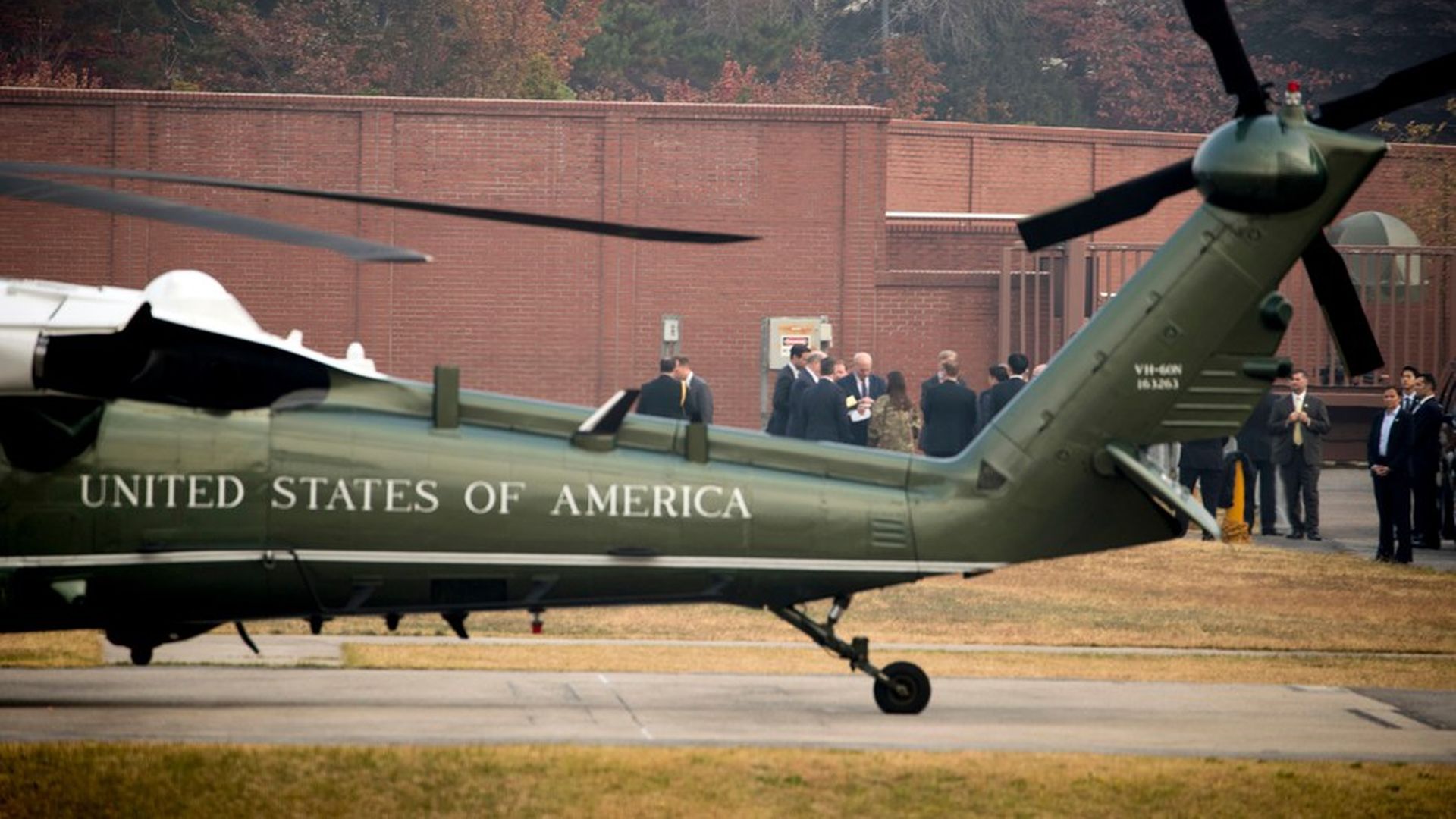 President Trump was en-route to the Demilitarized Zone between North and South Korea today when Marine One had to turn back due to bad weather.
Per the press pool: "Your pool was summoned earlier than originally scheduled Wednesday morning and briefed by Press Secretary Sarah Huckabee Sanders about the president's surprise trip to the Demilitarized Zone. 'This is where we're going,' Ms. Sanders said, holding up a piece of notepaper on which the letters 'DMZ"'were scrawled. She said that was the way she had been instructed to alert us to our destination."
Why it matters: While there was plenty of buzz around a possible trip to the DMZ. An administration official said in October that he would forego the visit because it's become "a little bit of a cliché really." The President is in the middle of a 13-day trip throughout Asia.
After being forced to turn back by weather on the first attempt, the president waited an hour to try again before the trip was called off. Sanders told reporters WH officials were hoping the fog would clear. South Korean President Moon was to join Trump on the visit, which Sanders called a "historic moment" because it may have represented the first time the U.S. and South Korean presidents had visited the DMZ together.
Go deeper