Trump approves arming Syrian Kurdish group hated by Turkey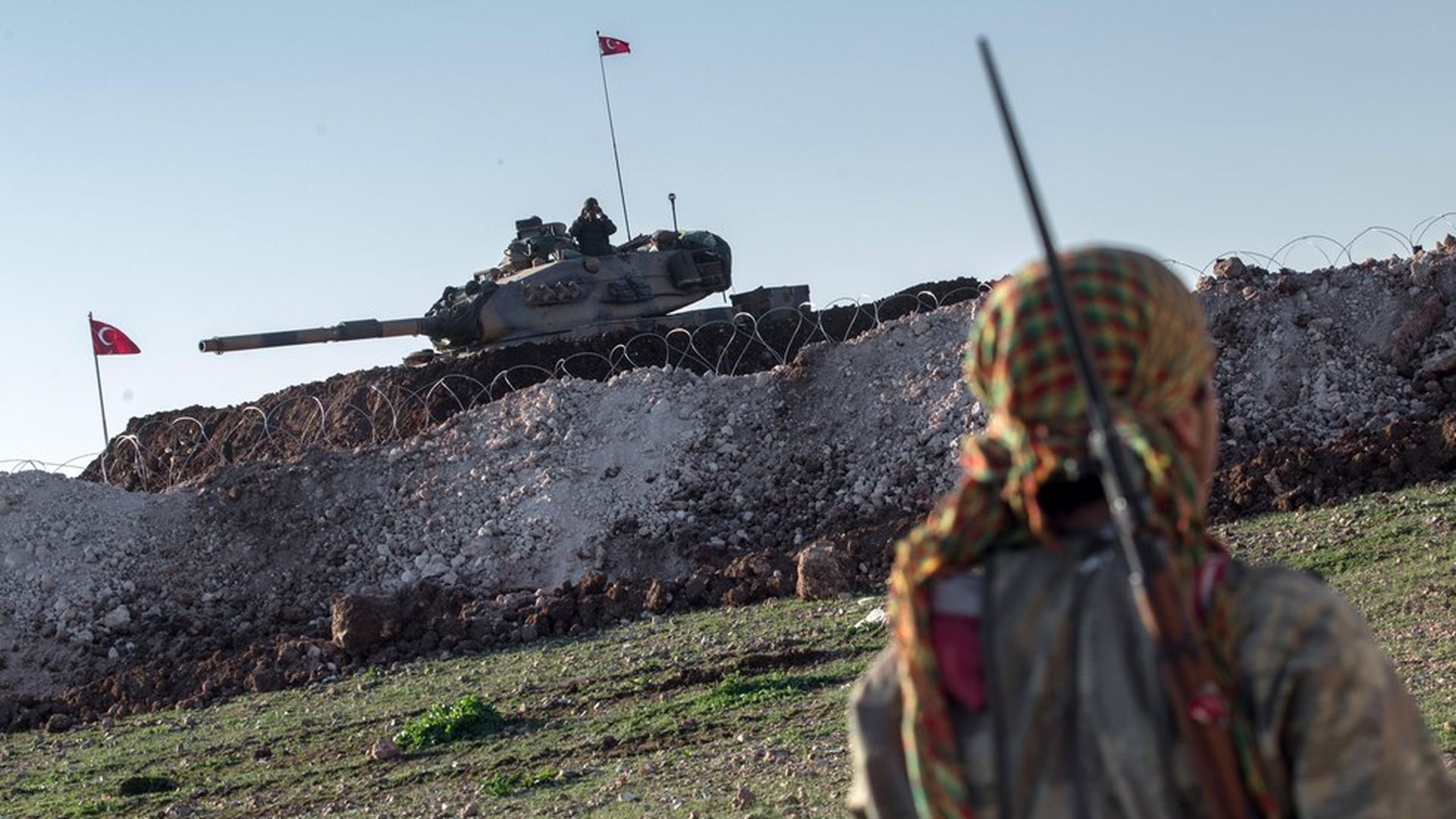 The Trump administration has approved providing heavier weapons to the Syrian Kurdish militia, the AP and NBC News report, citing U.S. officials.
The group, known as YPG, is a key ally in the anti-ISIS fight and could play a major role in an offensive to re-take Raqqa, the de facto ISIS capital.
The fallout: Turkey vehemently opposes U.S. support for the YPG, which it considers a terrorist group, and has said the U.S. will damage its relationship with Turkey if it works with the Kurds to re-take Raqqa. Turkish President Erdogan is visiting Washington next week, and it's unclear whether this move will wipe out the goodwill Trump built by congratulating Erdogan on his disputed referendum victory.
Go deeper