Trump and Pence talk to tech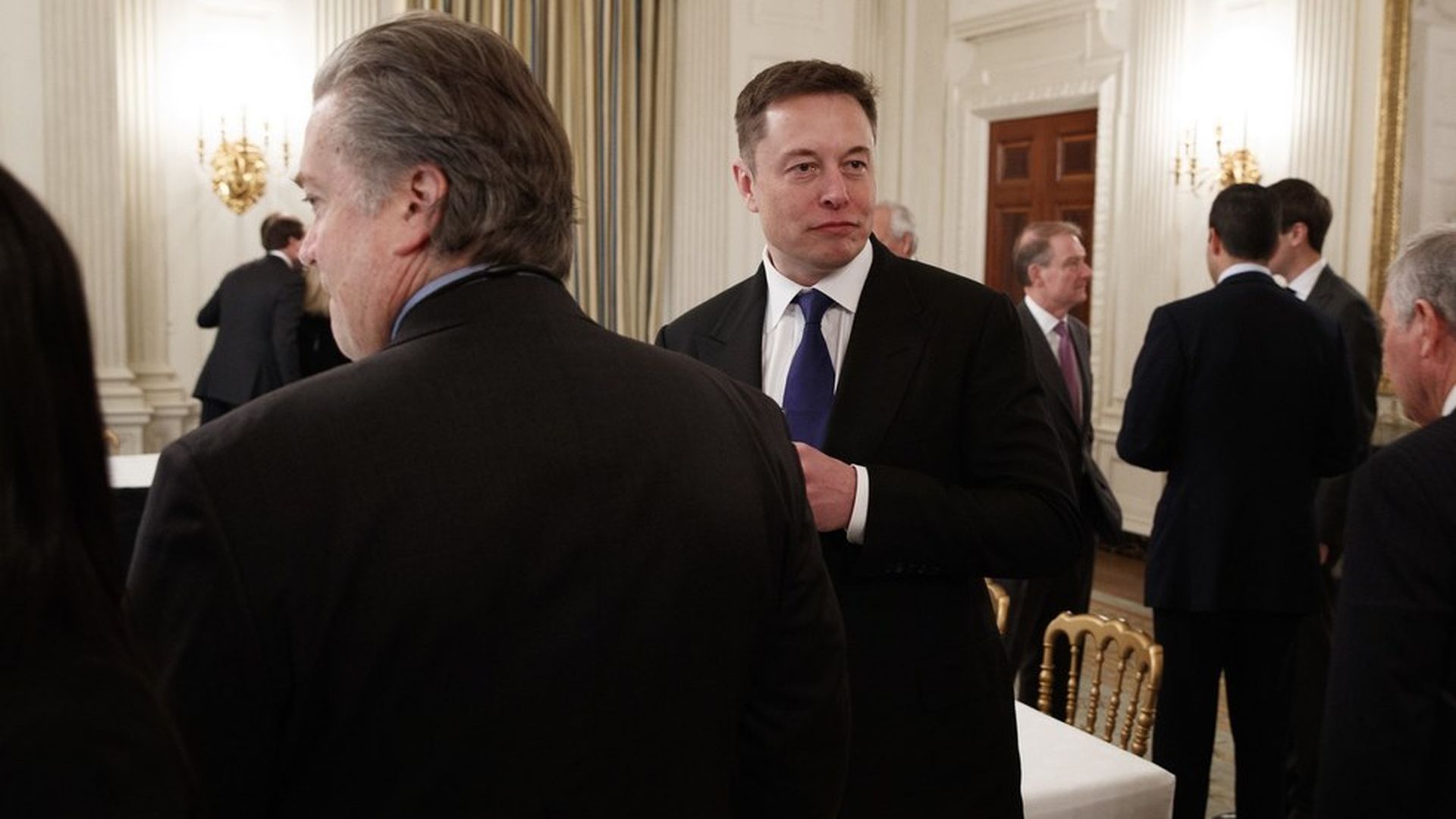 The Trump administration has two conversations with tech leaders on deck today, according to guidance.
President Trump is set to meet with Brian Krzanich, the CEO of Intel.
Vice President Pence will speak later on the phone with Tesla and SpaceX chief Elon Musk.
What they could talk about: The ongoing firestorm over Trump's ban on travel from seven Muslim-majority nations. Intel, Tesla and SpaceX have all opposed the ban in federal court in a case the administration is contesting.
The view from Silicon Valley: It's becoming increasingly difficult for tech companies and their executives to tie themselves to Trump, even while opposing his actions. Uber, for example, faced a backlash from users and its own employees over CEO Travis Kalanick's presence on a Trump advisory council. He quit before a recent meeting of the group. Musk attended the meeting.
Go deeper