Trump admin considers removing WH council on women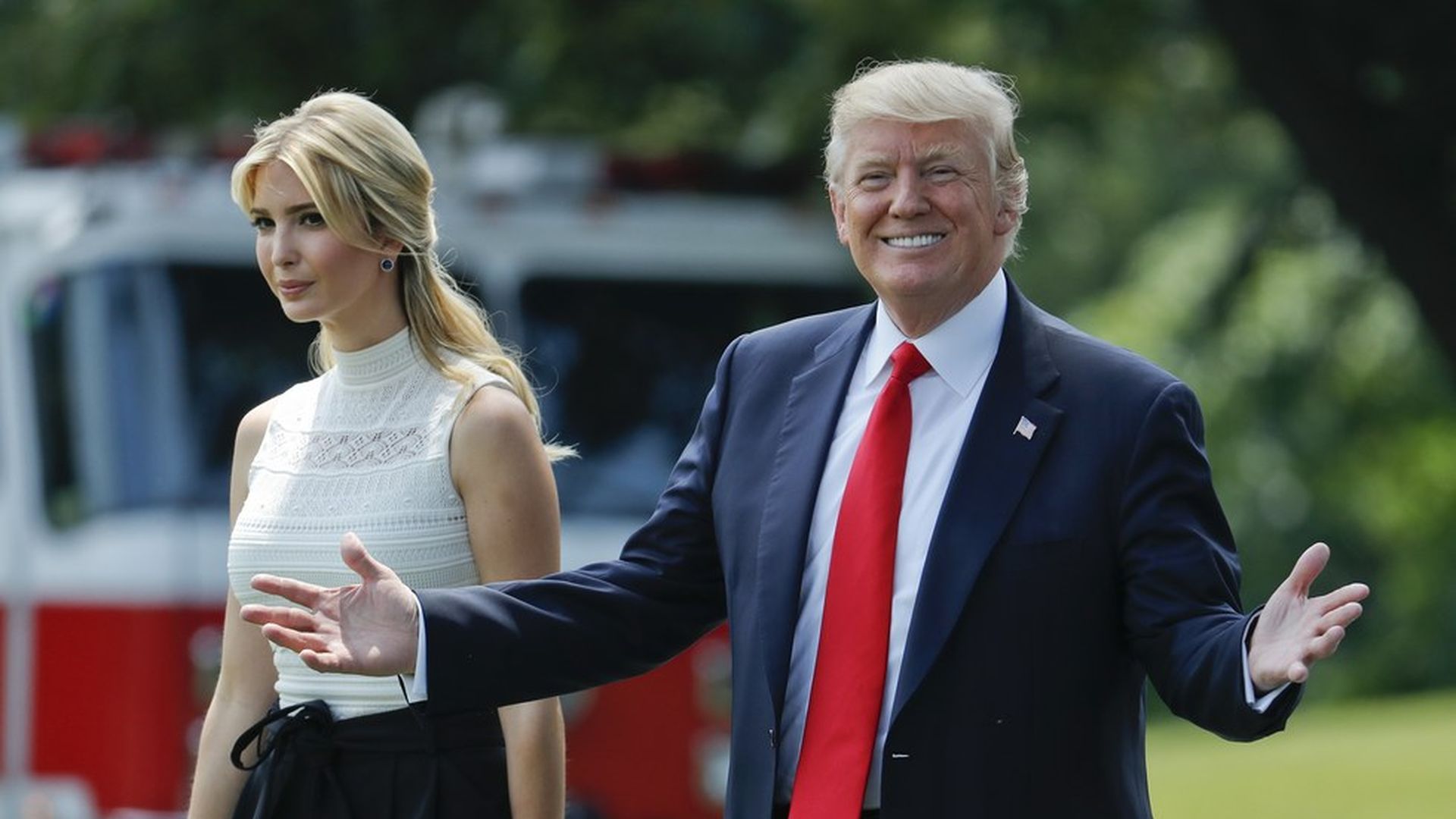 The Trump administration is considering dissolving President Obama's White House Council on Women and Girls, per a Politico report.
Hope Hicks, White House spokeswoman, said that the White House "is evaluating the best positioning of this office going forward," and stressed other initiatives the administration proposed that would "address gender disparities." Tina Tchen, former chief of staff to Michelle Obama, said the office "shows the priority you place" on women's issues.
Point of contact: Ivanka Trump has been "the most visible proponent for women's issues" in her father's administration. However, Terry O'Neill, President of the National Organization for Women, said she sees "no evidence" that Trump "has anyone in his orbit to advocate for women and girls."
Why it matters: Trump has been criticized for not respecting women and women's issues throughout his campaign and presidency, and abolishing this office could contribute to that conversation.
Go deeper