Trump administration's climate debate on hold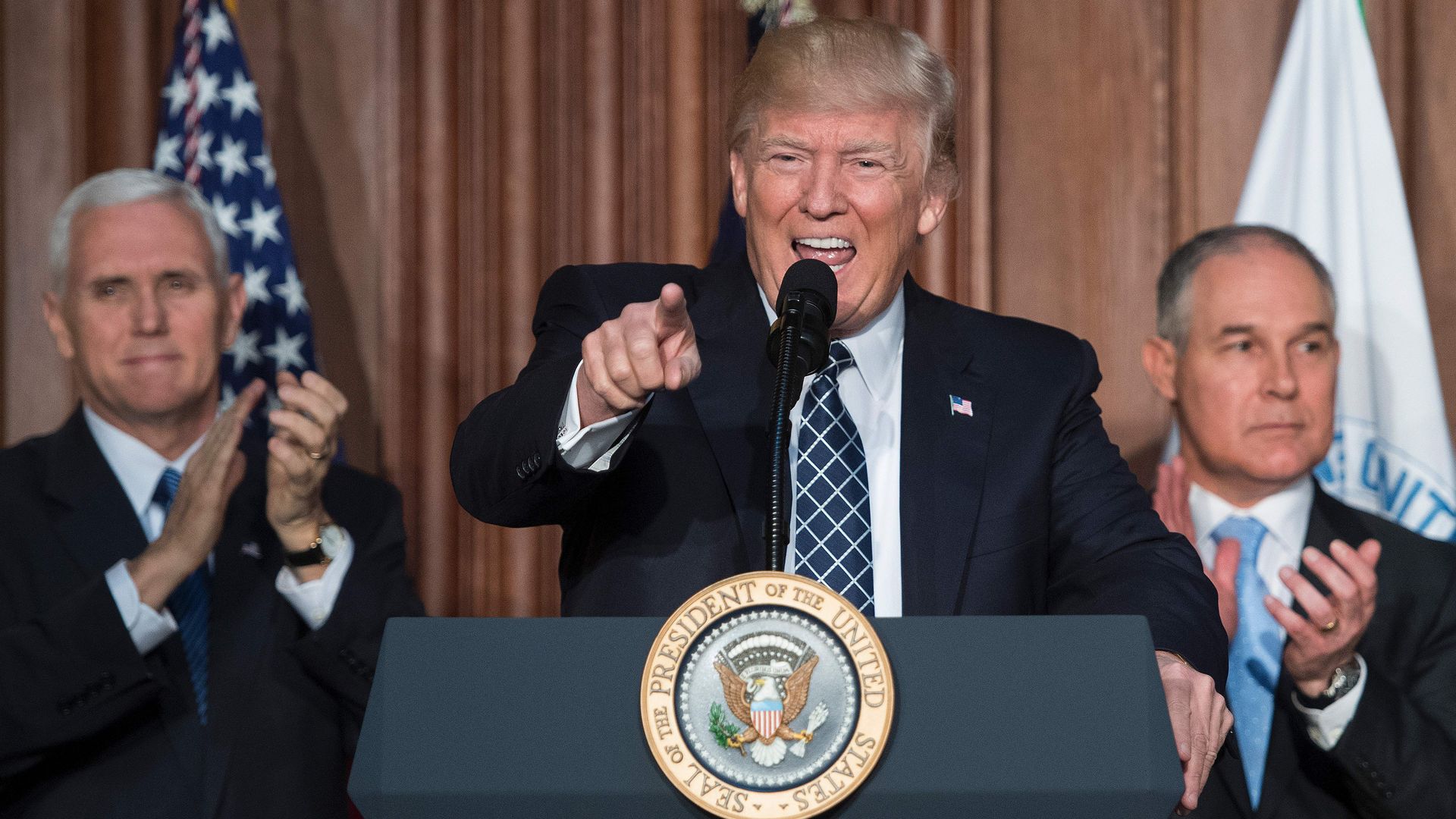 The Trump administration's plans to publicly debate climate-change science is on indefinite hold, E&E News reports.
Why it matters: This is the latest sign the administration is not looking to overtly challenge mainstream climate-change science, despite a few vocal skeptics of the science in and close to the administration.
The other signs:
The administration released in November a congressionally mandated report confirming human-influenced climate change.
EPA Administrator Scott Pruitt said in recent congressional testimony he plans to issue a rule cutting carbon emissions from power plants, which is replacing a more sweeping such rule President Obama issued. The fact he's issuing a replacement at all is a subtle but clear sign the agency isn't going to review a 2009 scientific finding Obama's EPA issued that concluded greenhouse gases endanger public health and welfare. The finding is the scientific and legal underpinning of most climate-related regulations.
Go deeper:
Go deeper