Treasury Sec. Mnuchin: Tax plan is our jobs bill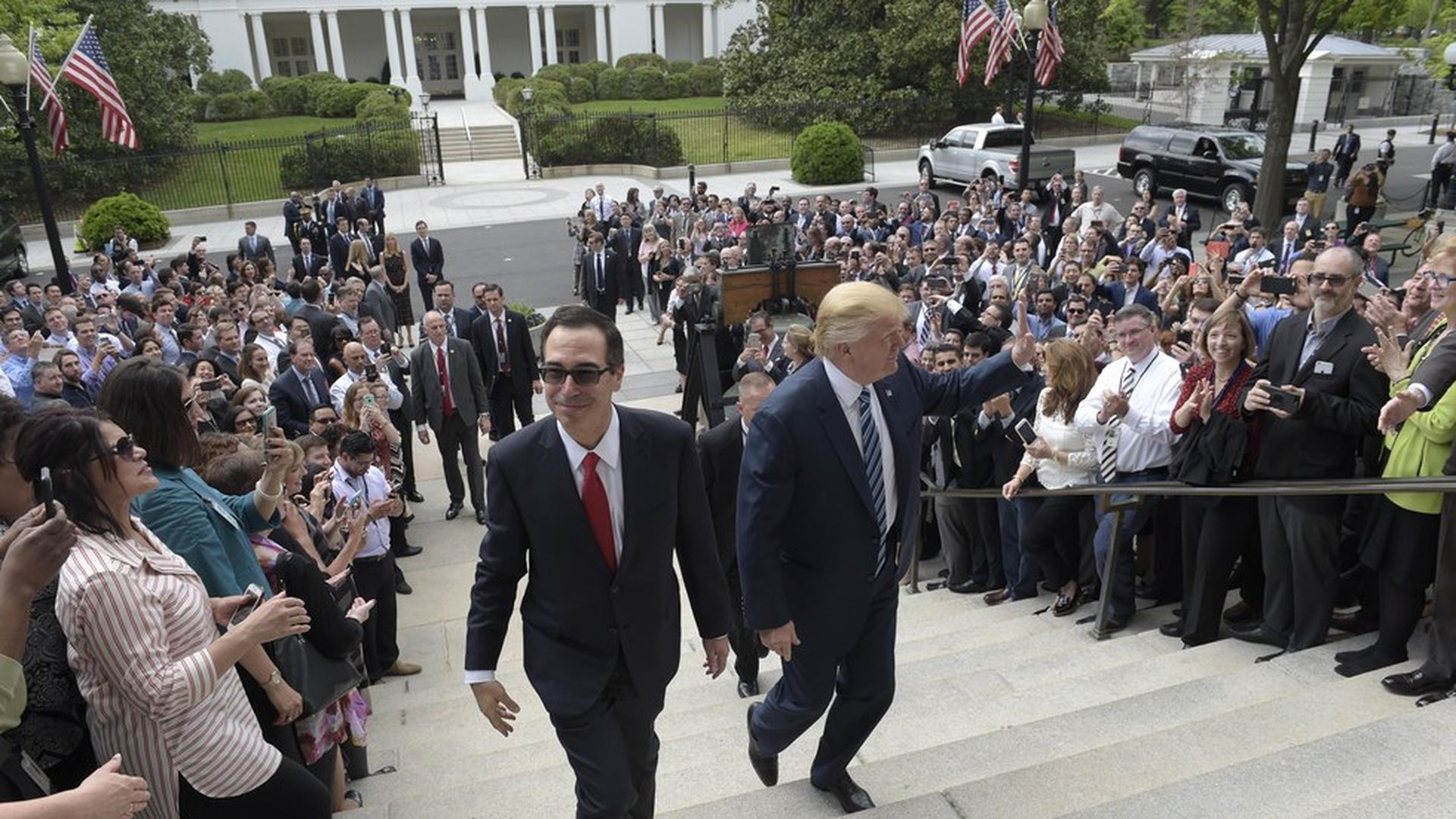 Treasury Secretary Steve Mnuchin today positioned the White House's tax proposal as something much broader than taxes, while speaking at the Milken Global Conference in Los Angeles:
This is our version of a jobs bill.
Mnuchin also continued to express confidence that major business and personal tax cuts could be paid for by increased economic growth, although he cautioned that Administration estimates of 3% GDP growth wouldn't be achieved until two years after tax reform becomes law. For context, U.S. GDP was just 0.7% in Q1 2017.
Go deeper