Treasury holds onto Obama-era inversion rules (for now)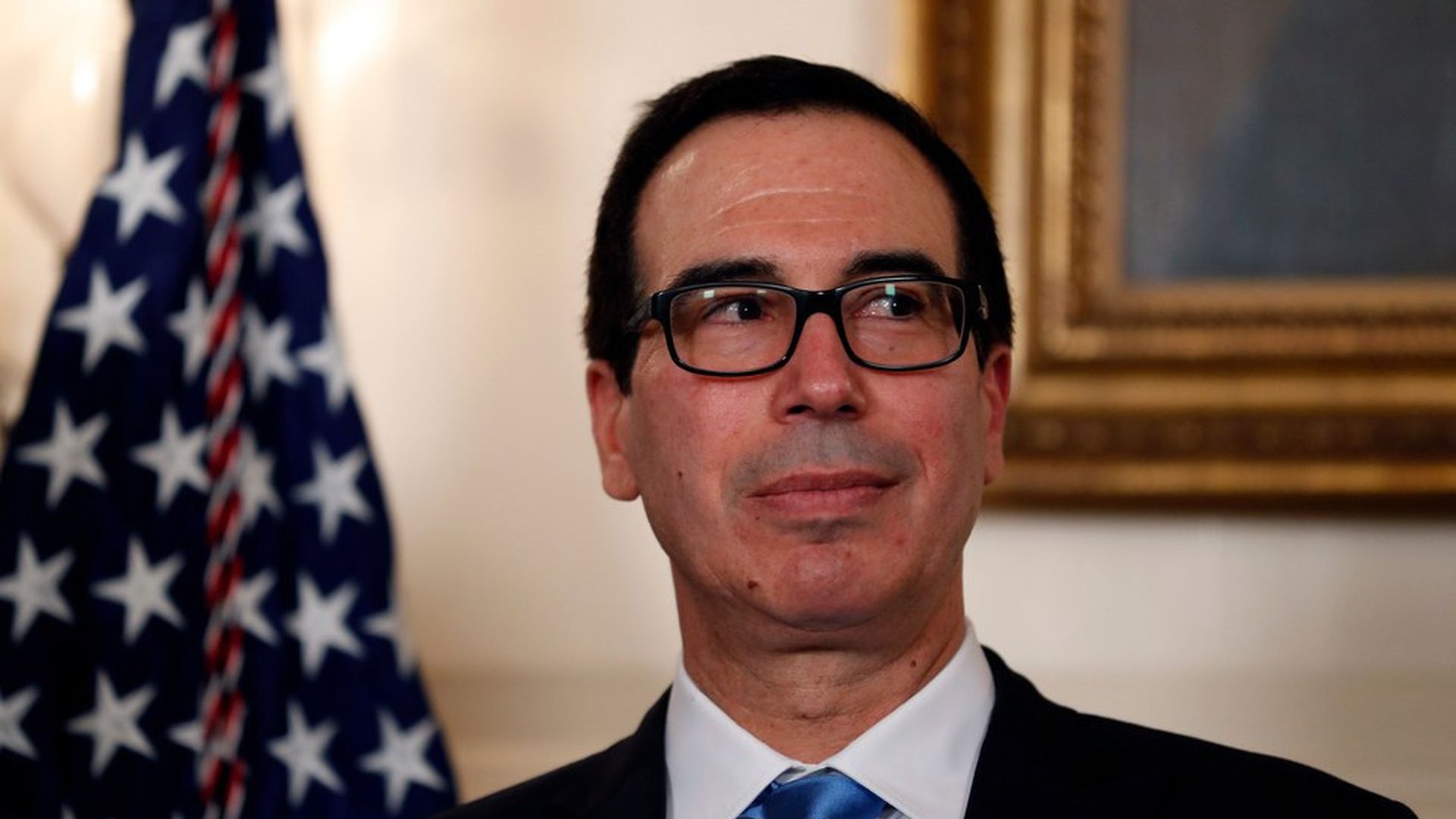 The Treasury Department says that it will hold off on revoking Obama-era rules meant to discourage corporate inversions, which were invalidated late last month by a Texas district court.
Bottom line: This isn't so much a statement of principle or plan to appeal, so much as a Trump Administration argument that U.S. companies would no longer pursue such transactions if the GOP tax plan passes.
What are inversions? When a U.S.-based company merges with an overseas company in order to relocate its headquarters for tax purposes One of the most notable attempts was Pfizer trying to merge with Ireland-based Allergan — even though —even though both company CEOs work out of New York -- which prompted Treasury rules discouraging such behavior.
Statement: "Treasury believes that proposing to revoke the existing distribution regulations before the enactment of fundamental tax reform, could make existing problems worse. If legislation does not entirely eliminate the need for the distribution regulations, Treasury will reassess the distribution rules and Treasury and the IRS may then propose more streamlined and targeted regulations."
But... If you were among those optimistic that the GOP tax plan would become law in 2017, this past weekend's insult-a-thon between President Trump and Sen. Bob Corker should give you serious pause. Welcome to the Tax Plan Skeptics Party. We've got plenty of punch.
Plus: Given that Treasury has not filed notice to appeal the Texas court ruling, it is unclear why a company would necessarily need to abide by the rule in the interim.
More: The inversion note was included in a a 200-page report that outlines proposed financial markets reforms, including ones that would roll back pieces of Dodd Frank (including cuts to Volcker Rule implementation) and expand the JOBS Act of 2012 to encourage more IPOs (including by loosening the definition of "emerging growth company").
Go deeper