Treasury Dept asks Congress to raise the debt ceiling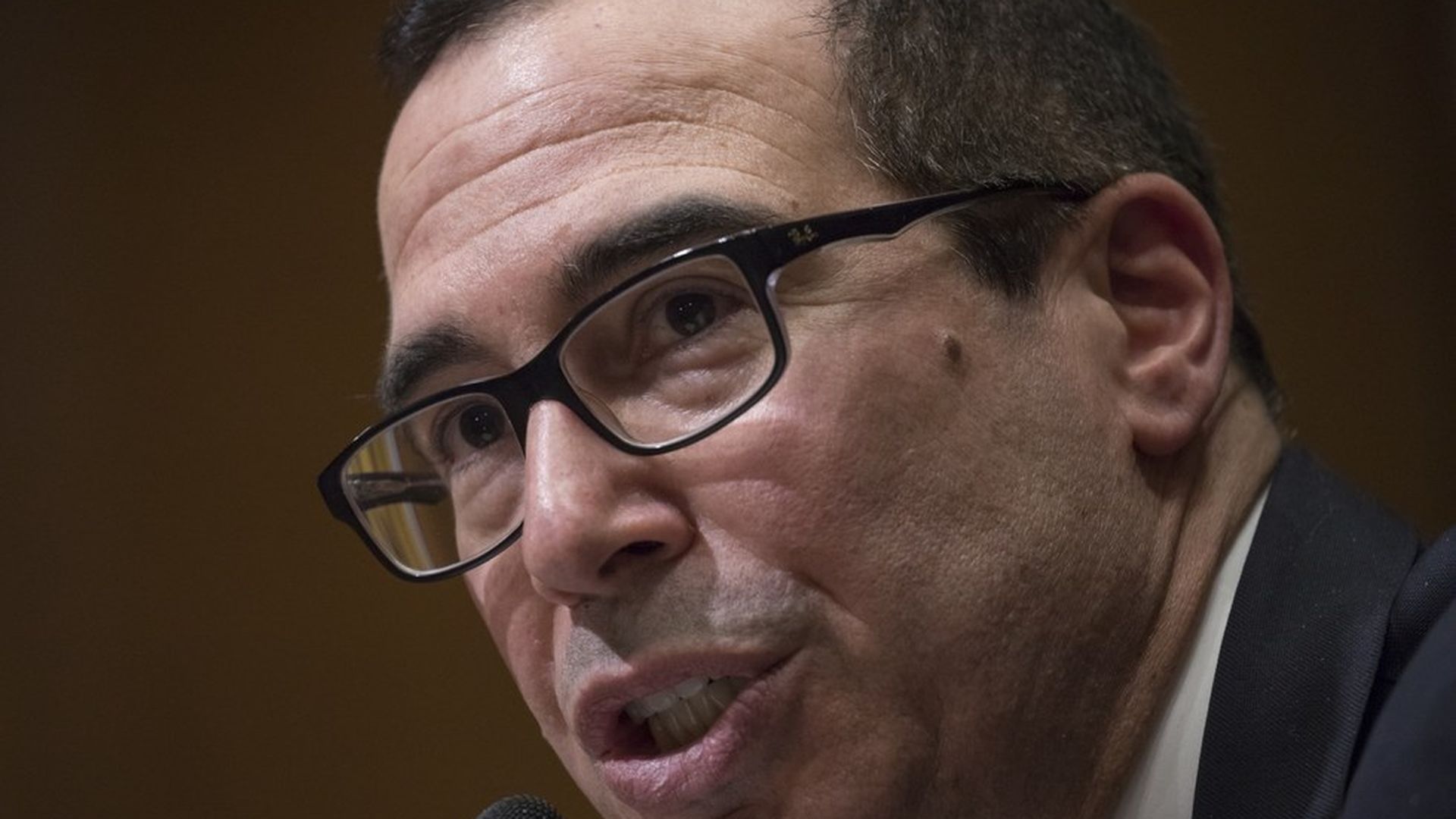 U.S. Treasury Secretary Steve Mnuchin today sent a letter to House leaders, asking that they vote to raise the federal debt ceiling:
"Beginning in Thursday, March 16, 2017, the outstanding debt of the United States will be at the statutory limit. At that time, Treasury anticipates that it will need to start taking certain extraordinary measures in order to temporarily prevent the United States from defaulting on its obligations."
This would suggest that President Trump also supports an increase to the debt ceiling, although Sean Spicer punted on the questions when asked during today's White House press briefing.
History: Mick Mulvaney, Trump's director of the Office of Management and Budget, voted against raising the debt ceiling while serving as a U.S. congressman from South Carolina. Trump also has expressed a willingness, in the past, to let the U.S. effectively default on its debt:
Go deeper