Transgender troop ban is victory for Bannon, social conservatives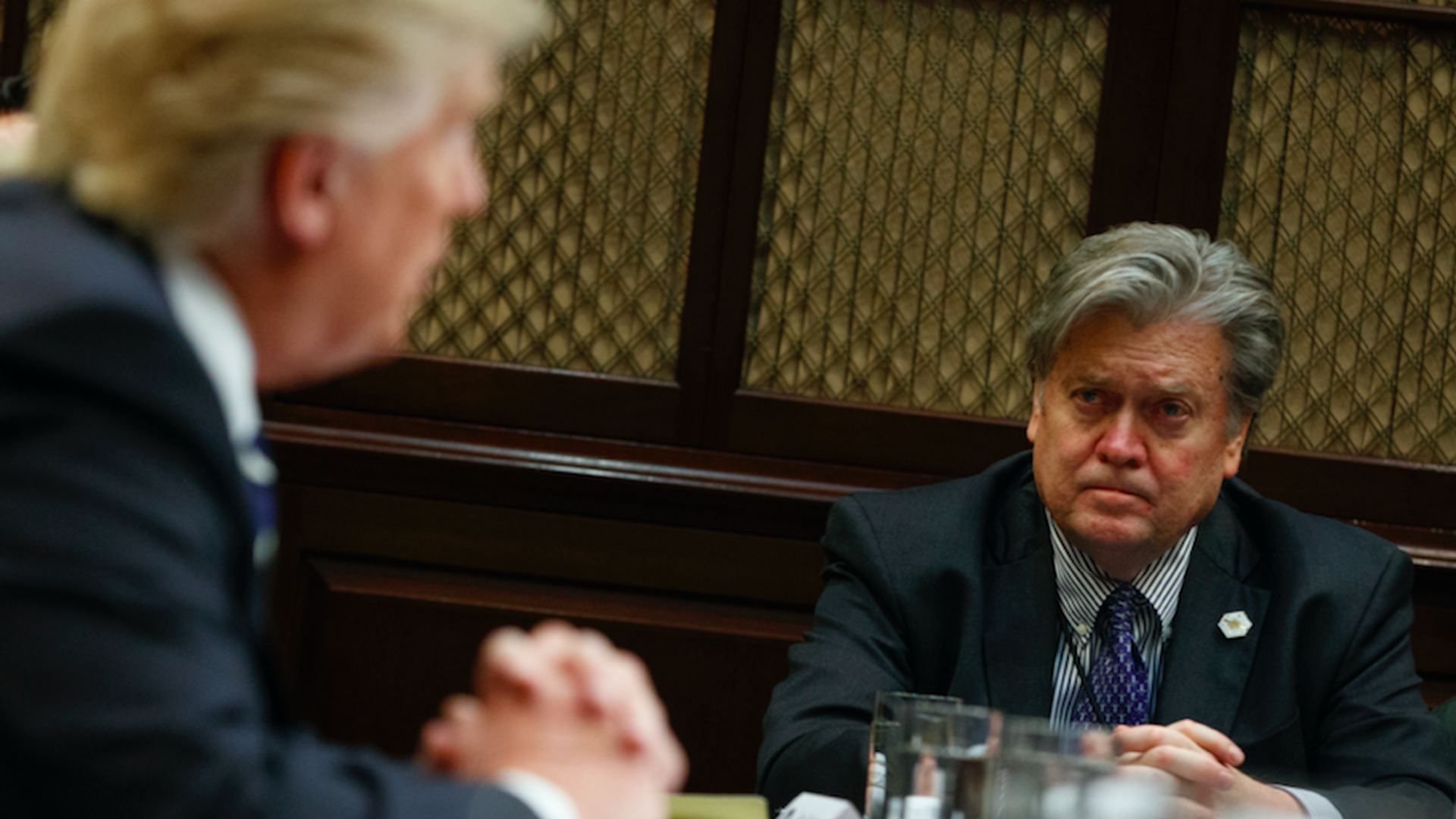 Trump's decision to ban transgender troops was the furthest he has waded into culture wars since taking office — and perhaps his most polarizing decision since the original travel ban. This issue had been quietly burning for months, with social conservative leaders pressing the White House on why it hadn't made a decision.
In May, the Conservative Action Project released a memo calling for Trump to end the "social engineering" of permitting transgender people to serve and paying for gender re-assignment surgeries. Influential movement leaders wondered what the heck was taking so long, why Defense Secretary James Mattis seemed to be stalling rather than reversing the Obama-era policies.
After an amendment to reverse those policies failed, House conservatives, especially Rep. Mark Meadows of the House Freedom Caucus, started threatening not to vote for the military appropriations bill unless the transgender issues were resolved.
Internally, Rick Dearborn, Marc Short, Steve Bannon and Paul Teller were pushing to overturn the Obama-era policy on transgender troops. Meadows' late intervention empowered Bannon and others to make the point to Trump that the security bill, which included Trump priorities like the border wall, could be derailed unless they handled this issue now.
(This article and headline has been updated.)
Go deeper