TransferWise raises $280 million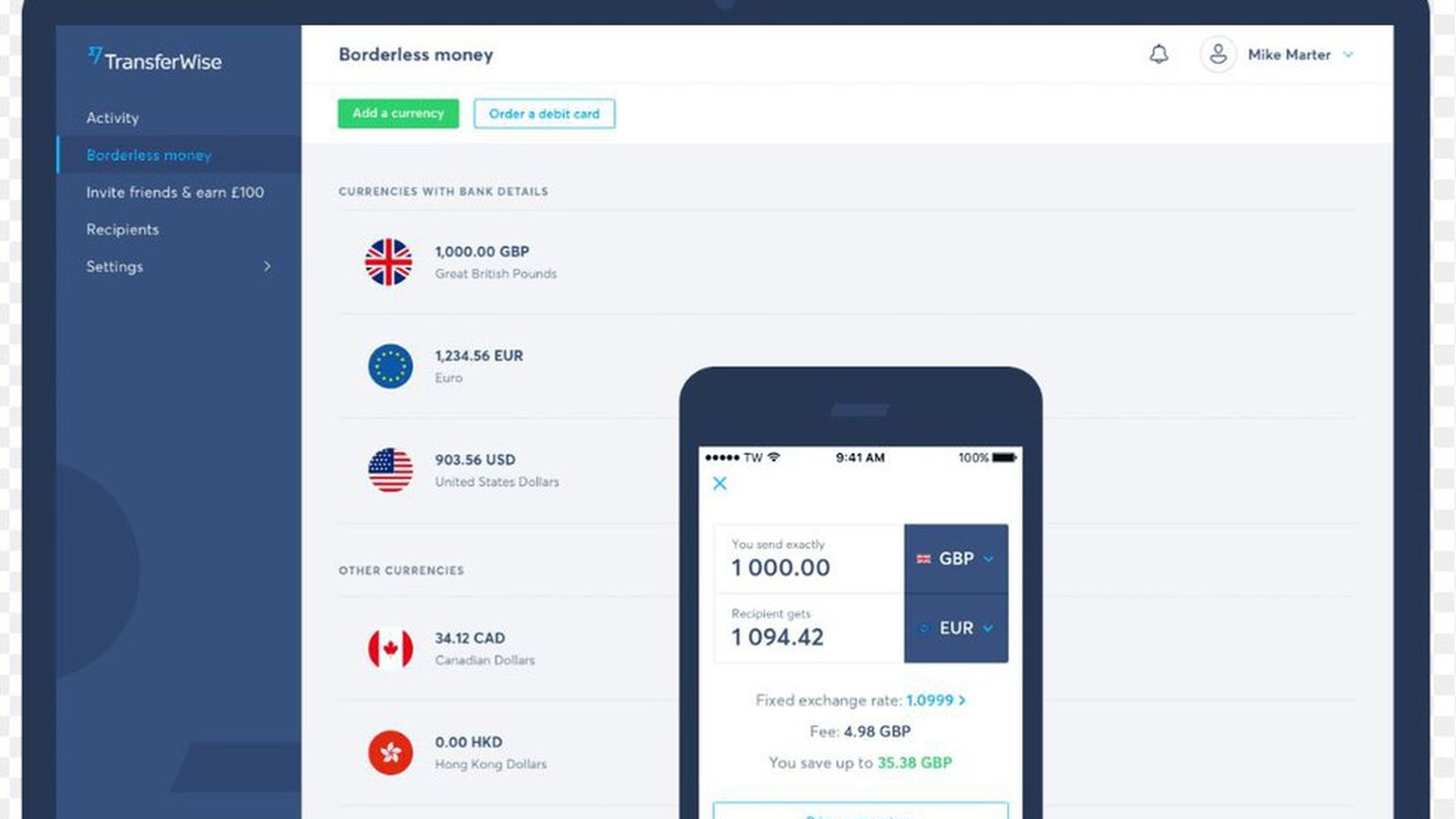 TransferWise, a London-based international money transfer platform, has raised $280 million in Series E funding at around a $1.6 billion post-money valuation.
Why it matters: Because TransferWise is among a burgeoning group of unicorns that are facing serious competitive challenges from newer startups, while still trying to disrupt the established order. Consider it the downside of early success, as TransferWise says its 2 million monthly users collectively transfer more than £1 billion. It's also notable for being a VC-backed money transfer company that no longer allows users to transact via Bitcoin.
The deal was co-led by Old Mutual Global Investors and IVP, with Sapphire Ventures, Mitsui & Co. and World Innovation Lab also coming in as new investors. Return backers included Andreessen Horowitz, Baillie Gifford and Richard Branson. Some of the round is a secondary being used for founder liquidity and early employees.
Bottom line: "One way to think about TransferWise's Borderless account is that a multi-currency account is a feature of its core international money transfer business, whereas for challenger banks, money transfer and currency exchange is a feature of its bank accounts." – Steve O'Hear, TechCrunch
Go deeper