Toys "R" Us might opt for bankruptcy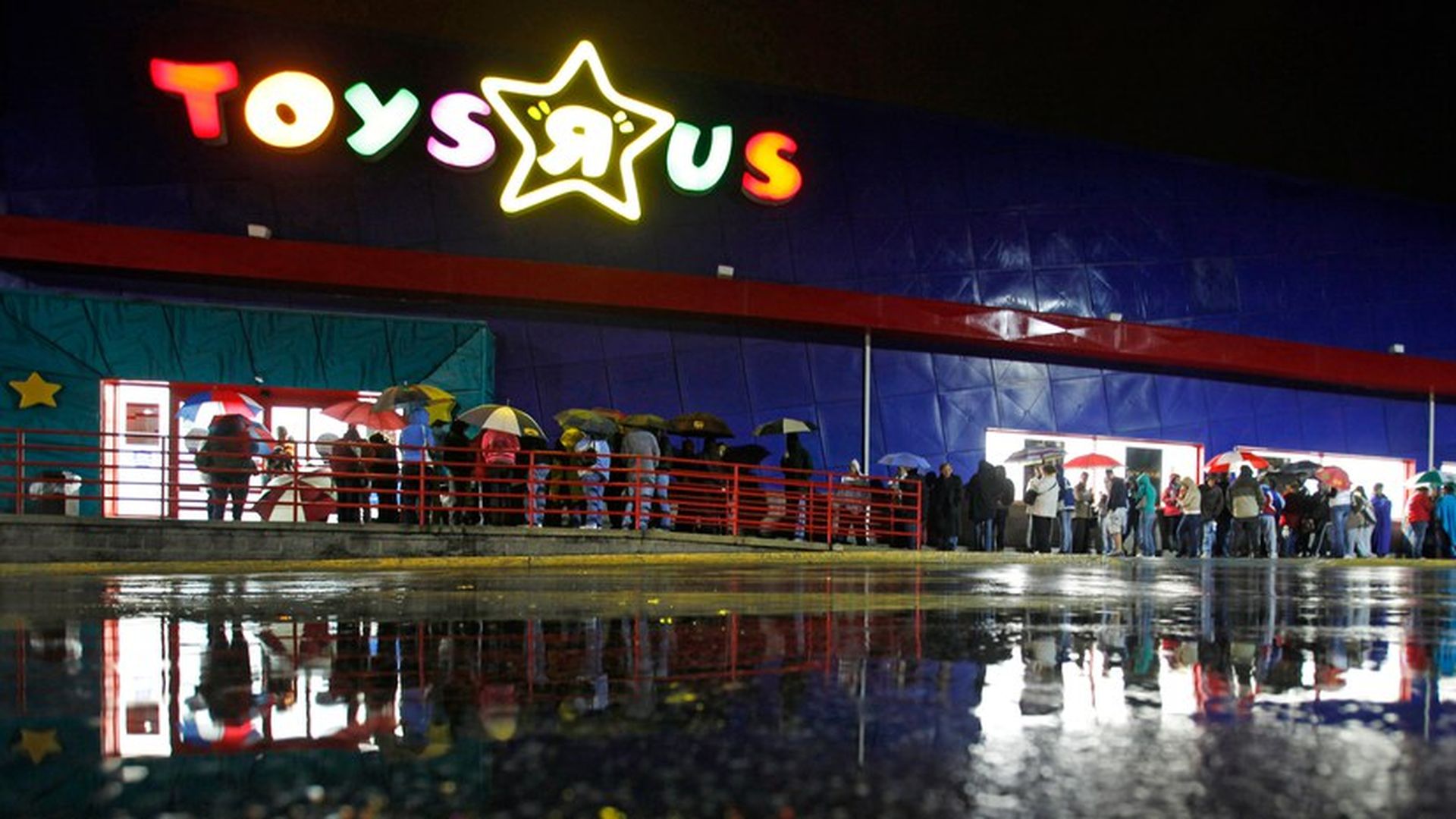 Toys "R" Us has hired law firm Kirkland & Ellis to work through debt restructuring options that could possibly include a bankruptcy filing, according to multiple media reports. This comes just a couple of months after the specialty retailer disclosed that it had retained Lazard to work on its balance sheet, which includes around $5.05 billion of long-term debt ($400m of which comes due next year). Toys "R" Us is owned by private equity firms Bain Capital and KKR, which took the company private in 2005 for around $6.6 billion (not including debt assumption).
Why it matters: An under-reported story from the financial crisis was the relative paucity of large leveraged buyouts that went bust, despite the glut of overpriced take-privates that occurred between 2005 and 2008. But Toys "R" Us might serve as a contradictory coda.
Flashback: I interviewed Toys "R" Us CEO Dave Brandon — who has past experience leading PE-backed companies, such as Domino's — at a Fortune conference in July 2016, and asked if the original buyout was a mistake (video here, skip to 14:40). His reply, in part: "
I don't think I'm in a real good mood to talk about mistakes my bosses made.... I'm sure they had growth prospects in mind that were steeper than what we've experienced. Typically private equity funds do not want to carry investments for 10, 11, 12 years, so I think it's safe to say that the time horizon of this investment from an IRR standpoint has stretched beyond their original plan."
Go deeper