Top U.S. diplomat in China resigns over Trump's Paris decision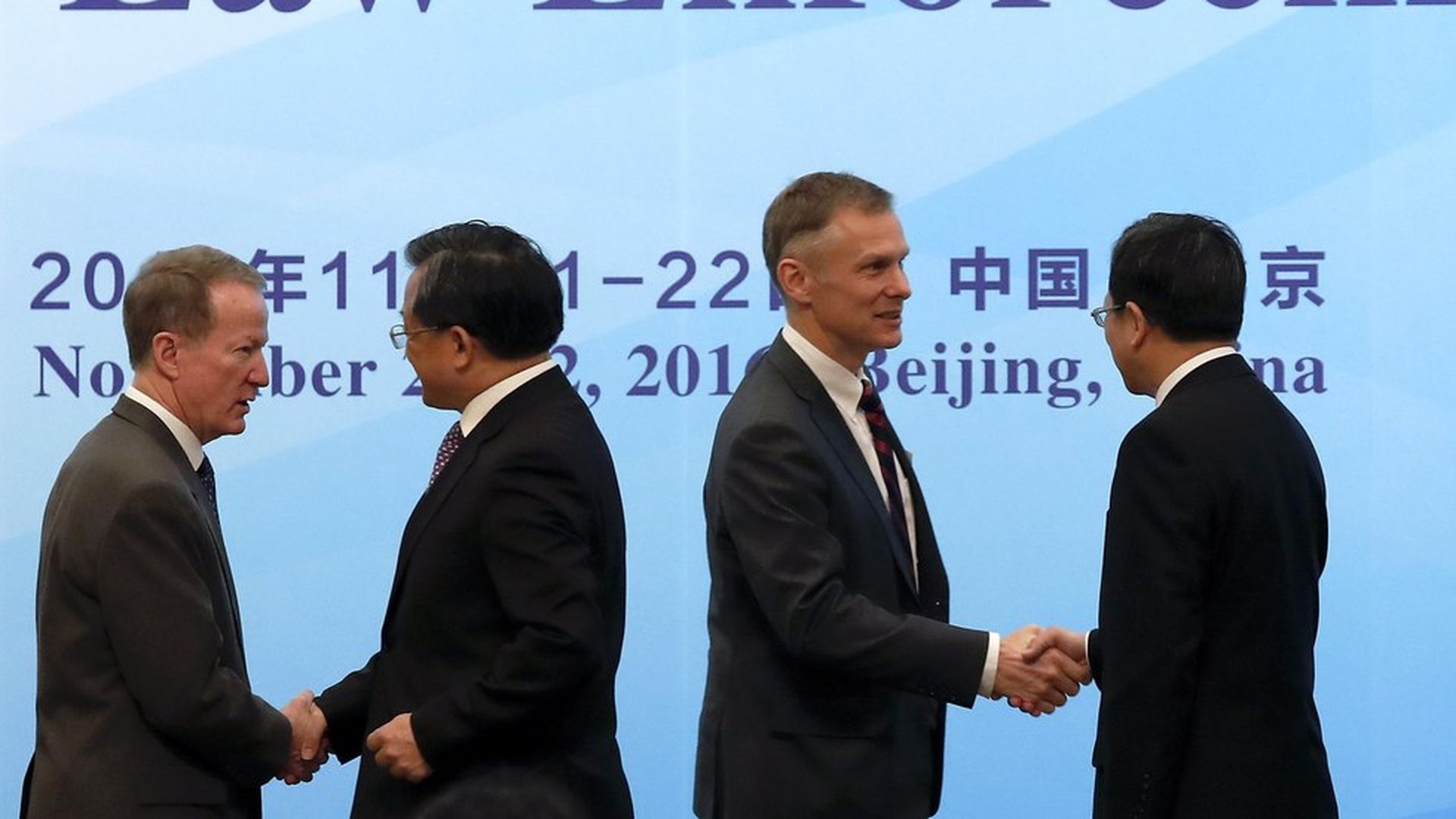 David Rank, who was serving as chargé d'affaires (Acting U.S. Ambassador) in China, resigned from his post over Trump's decision to pull the U.S. out of the Paris climate pact. A State Dept. official tells Axios Rank "made a personal decision," adding that the dept. thanks him for his "years of dedicated service."
Rank was responsible for delivering official notice to the Chinese that the U.S. was pulling out of the deal, and he declined to do so, telling colleagues in a speech he could not in good conscience as "a parent, a patriot and a Christian" play a role carrying out Trump's wishes to withdraw, per The Washington Post.
Rank was a career foreign service officer since 1990 and had been serving in Beijing when China and the U.S. originally made commitments to the deal.
Go deeper