Top Senator slams "inadequate" Twitter briefing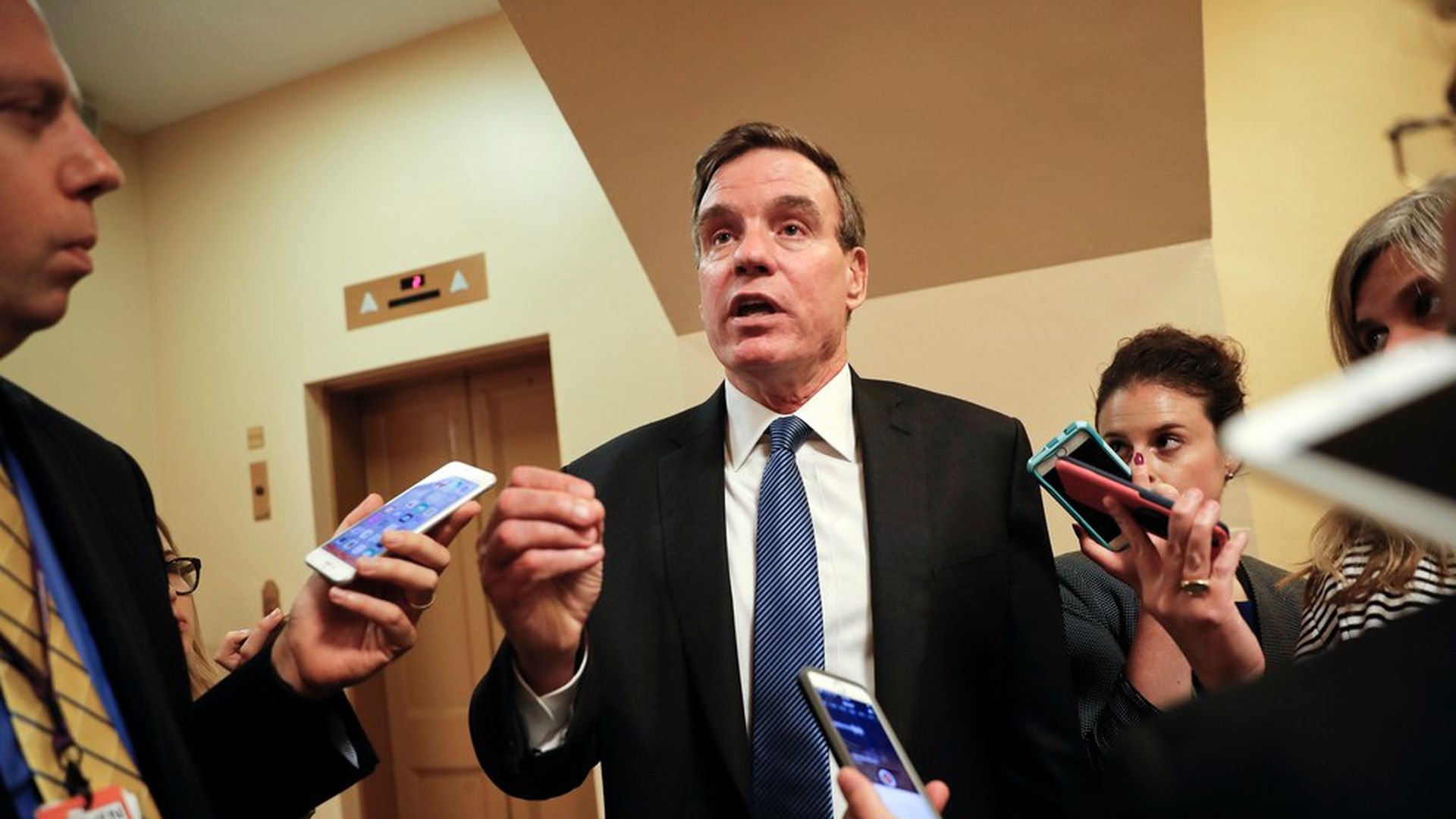 The top Democrat on the Senate Intelligence Committee said Thursday he wasn't satisfied with Twitter's Capitol Hill presentation into possible Russian election meddling on its platform — calling it "frankly inadequate on almost every level." The company told congressional investigators earlier today that it had found just over 200 accounts linked to a Russian effort disclosed by Facebook to purchase advertisements that highlighted divisive political issues.
Why it matters: This just increases the pressure on Facebook, Twitter and Google parent Alphabet — all of whom have been invited to appear before the Senate Intelligence Committee in early November.
The details: Sen. Mark Warner said during a press conference that he was upset the company had based its search only on the accounts Facebook had disclosed as behind about $100,000 ad buys focused on controversial political issues before and after the presidential campaign.
"The presentation that the Twitter team made to the Senate Intel staff was deeply disappointing," he said. "The notion that their work was basically derivative based upon accounts that Facebook had identified showed an enormous lack of understanding from the twitter team of how serious this issue this, the threat it poses to democratic institutions, and again begs many more questions than they offered."
What's next?: Warner's committee has invited Facebook, Alphabet and Twitter to testify on November 1. Now the pressures are greater than ever.
Go deeper