Top Medicare official will be CEO of BCBS of North Carolina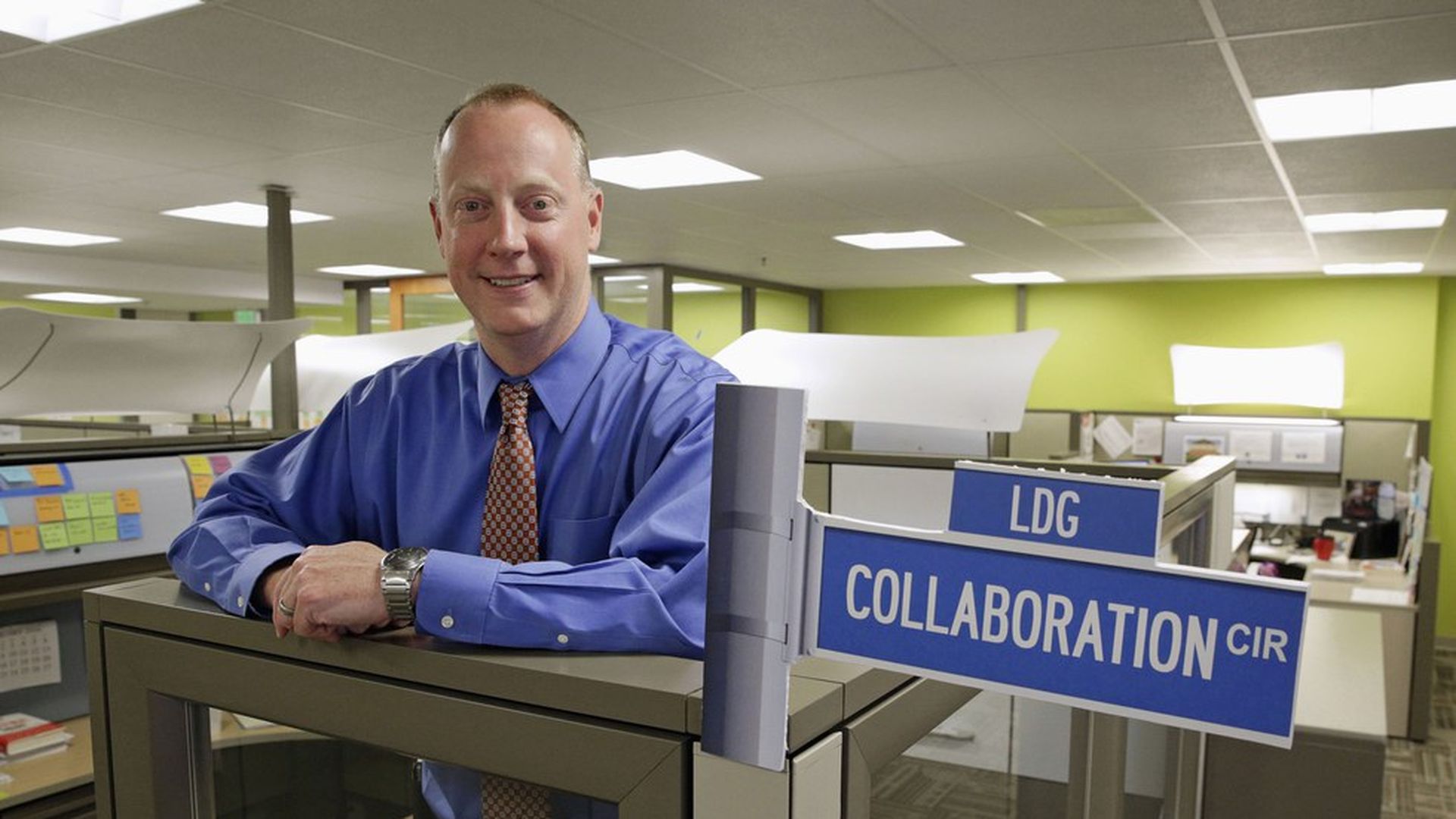 Patrick Conway is leaving his post as the most senior career official at the Centers for Medicare and Medicaid Services to be the CEO of Blue Cross Blue Shield of North Carolina on Oct. 1, the health insurer said Tuesday. He will replace Brad Wilson, who is retiring.
Conway has a high profile at the agency — he's the director of the Center for Medicare and Medicaid Innovation, which was set up to run the Affordable Care Act's experiments that changed how doctors and hospitals are paid. He has been at CMS since 2011, right before the Obama administration started implementing the ACA's changes to Medicare, Medicaid and the individual marketplaces.
Why it matters: Conway is likely to bring his goals of altering health care payments and care delivery to North Carolina's dominant insurer, which previously had threatened to leave the ACA's exchanges and sued the Obama administration over ACA funding. Blue Cross Blue Shield of North Carolina recently has fared well financially.
Go deeper