Top Dem on Intel Committee calls out Devin Nunes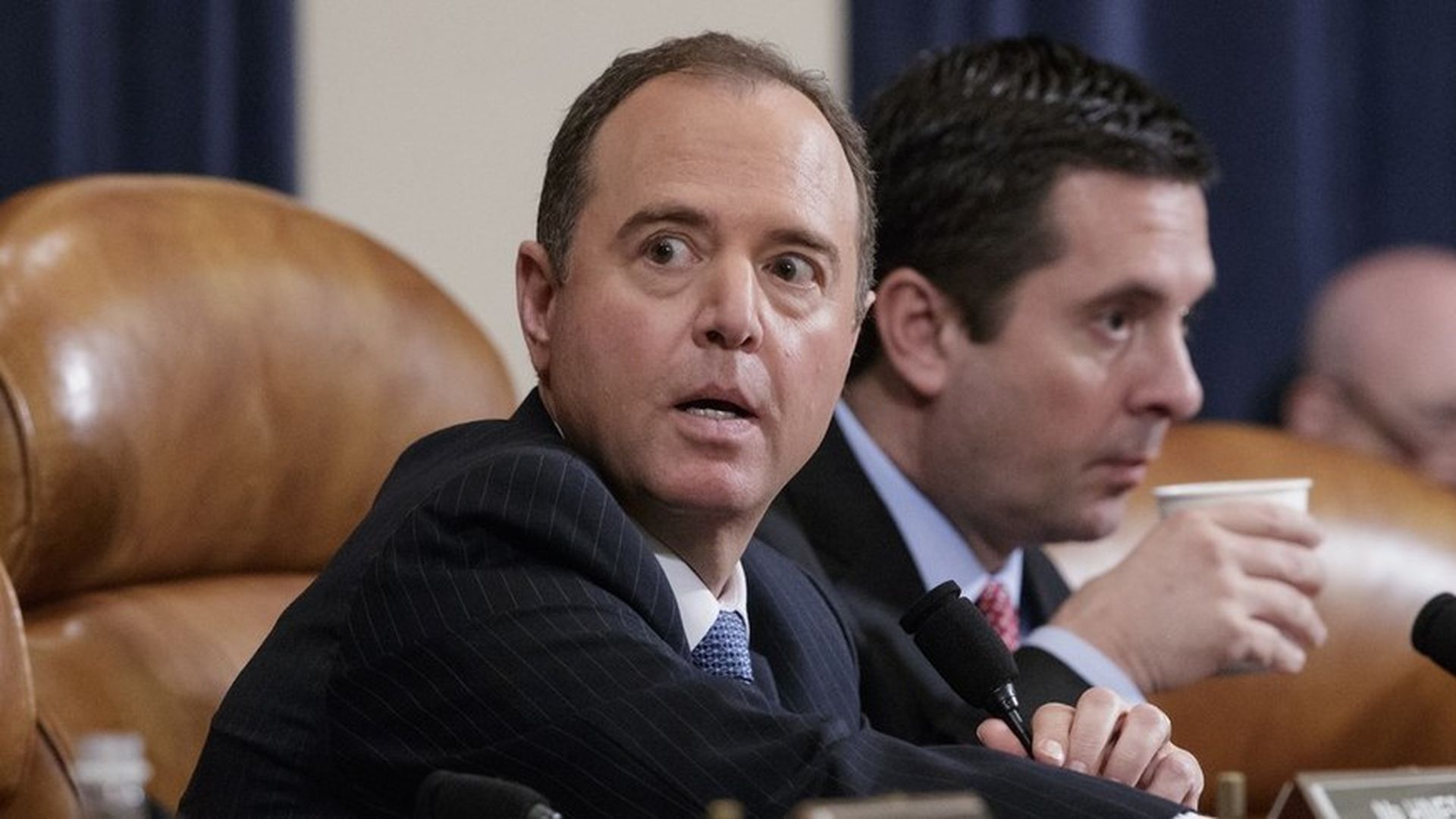 The top Democrat on the House Intelligence Committee has lambasted chairman Devin Nunes for revealing confidential information to the media and the president before presenting it to the committee. Describing Nunes' conduct as a "profound irregularity," Adam Schiff said in a statement that he'd expressed his "grave concerns with the chairman that a credible investigation cannot be conducted this way."
Why this matters: The intelligence committee is currently examining Russian interference in the election, including possible ties between Trump's team and Moscow. These unusual circumstances make it even more important that the committee operates in a bipartisan manner, as it historically has. Nunes' actions today raise serious concerns on that front.
One new nugget: Schiff says Nunes told him in their conversation late this afternoon that most of the names in the intercepted communications were masked, "but that he could still figure out the probable identity of the parties."
Go deeper