Top Dem claims Trump is "worst president in modern history"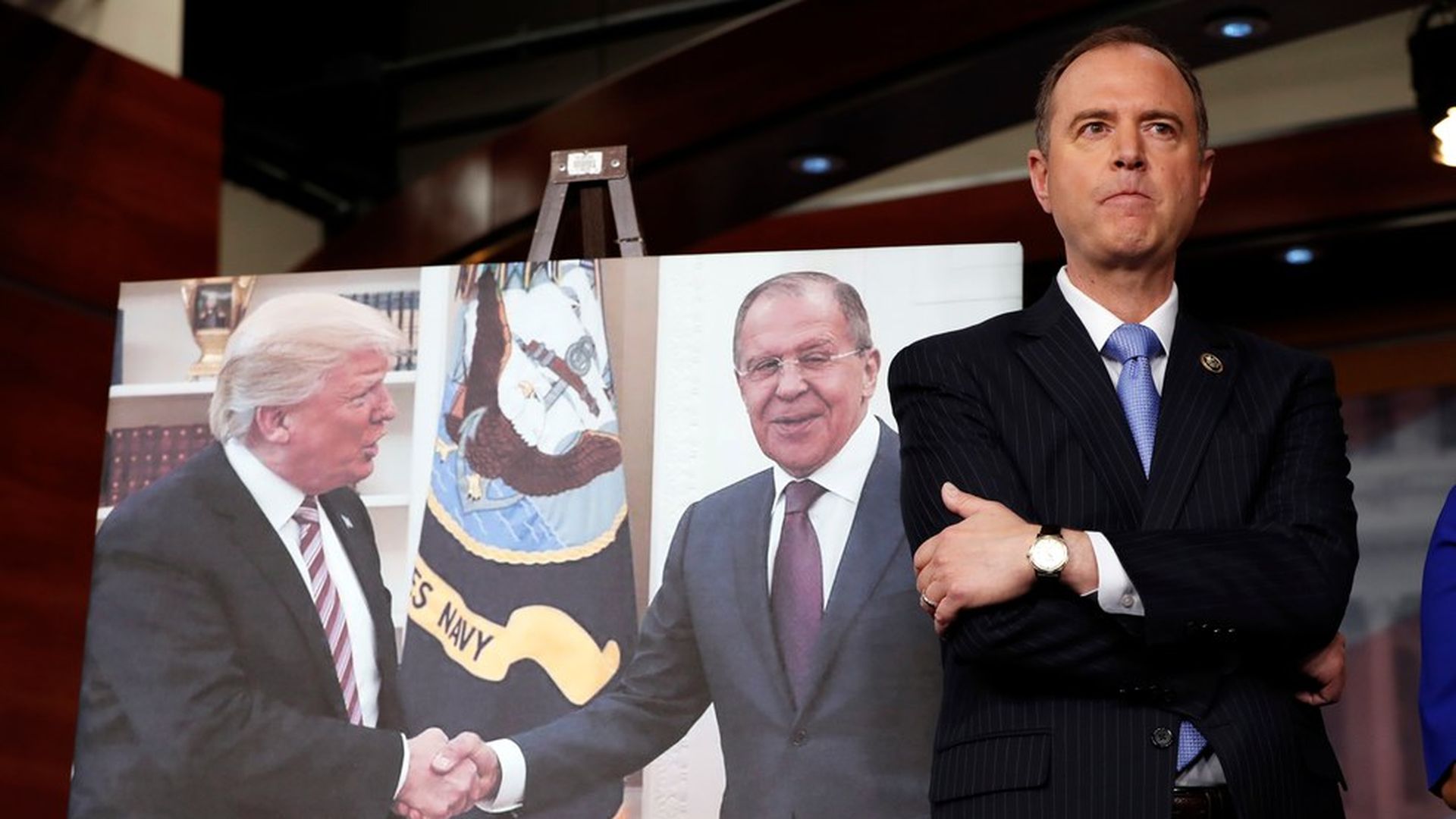 Rep. Adam Schiff (D-CA) went after President Trump in a tweetstorm Wednesday morning, saying "he has repeatedly shown why he is the worst president in modern history." Schiff cited Trump's claim that "millions of illegal immigrants voted," the withdraw from the Paris Climate Accord, and that Trump "[threatens] war via tweet."
Why it matters: Schiff is the ranking Democrat of the House Intelligence Committee, which has a role in the Russia investigation. Schiff also said on Tuesday that "the threat from within" Trump's White House is more serious than threats posed by Russia in its attempt to influence the 2016 election.
Schiff's Twitter thread:
Go deeper