Tom Price's private jet use cost taxpayers more than $300,000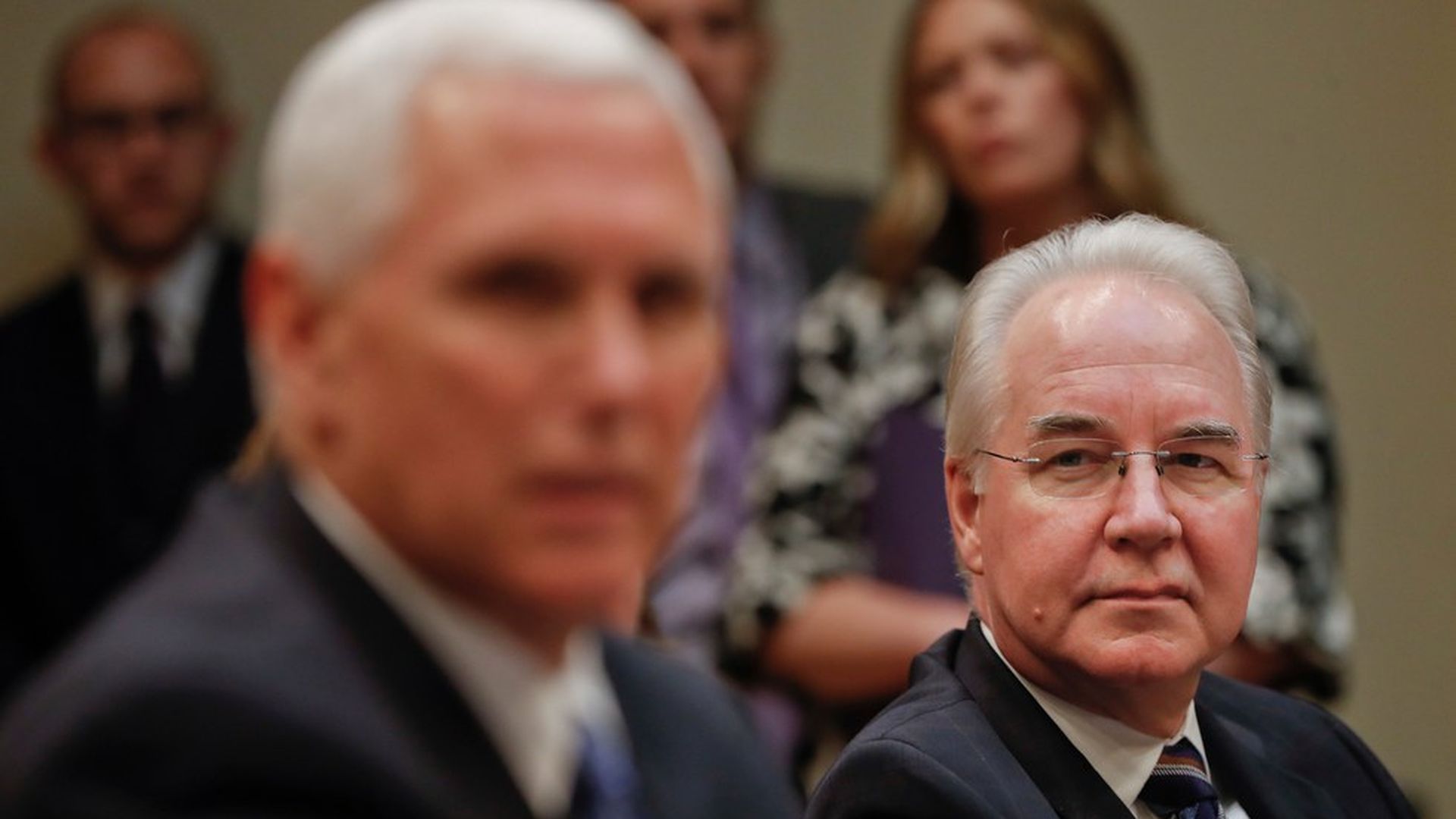 Health and Human Services Secretary Tom Price has taken "a sharp departure" from his most recent predecessors in private charter plane use, taking at least 24 taxpayer-funded flights totaling over $300,000, according to Politico.
HHS spokesperson Charmain Yoest said: "The Secretary has taken commercial flights for official business...He has used charter aircraft for official business in order to accommodate his demanding schedule. The week of September 13 was one of those times."
But, Politico found at least 17 flights before that week "that did not appear to be for urgent HHS public health priorities."
Why it matters: The flights are funded by taxpayer dollars. And, while Senate Republicans and President Trump are "frantically rallying support to pass an Obamacare repeal bill," a White House official says Price is "nowhere to be found," and many of these trips "aren't related to priorities like Obamacare repeal."
Go deeper