To Trump, Paris deal isn't about climate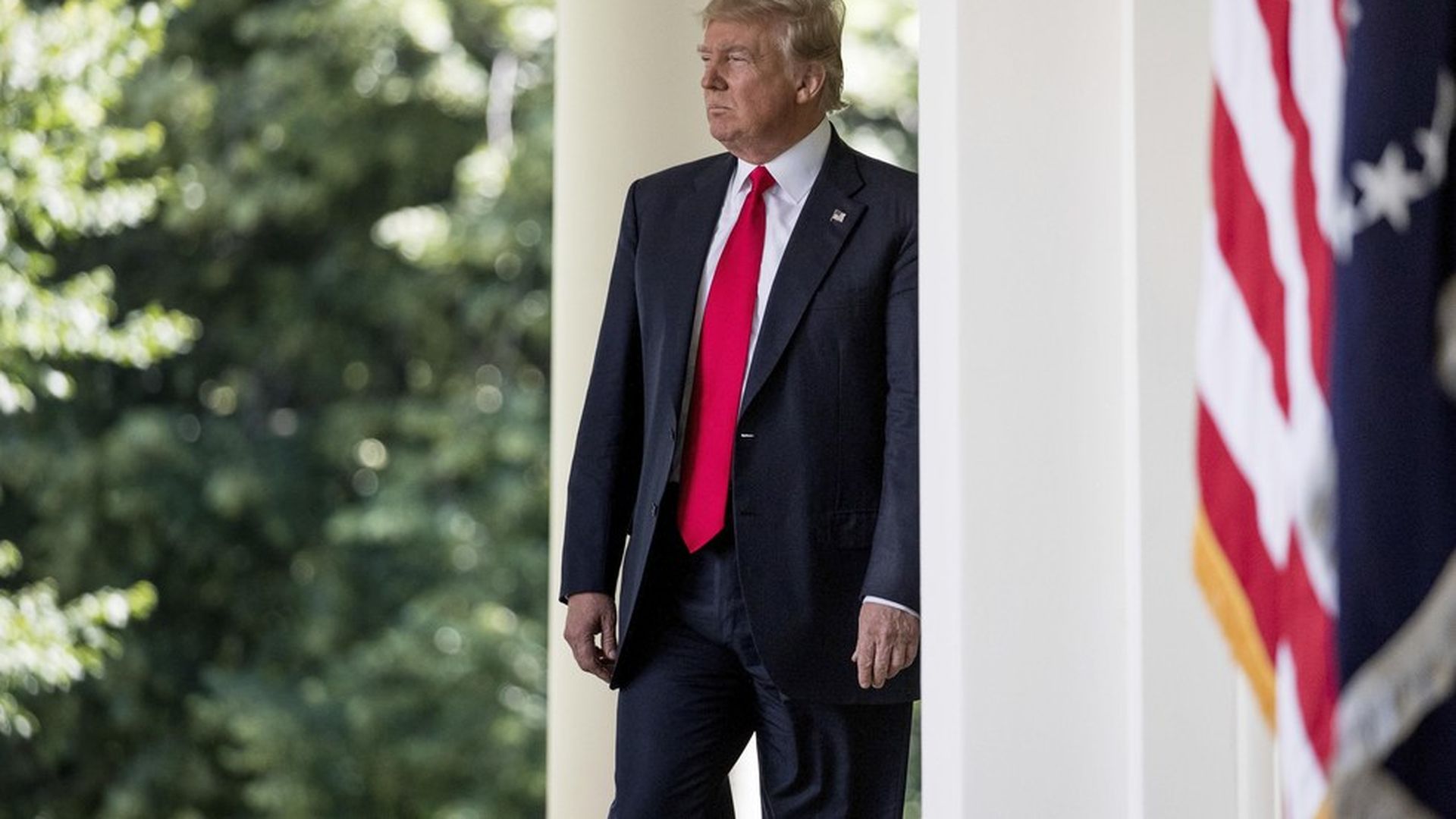 The most revealing moment of President Trump's announcement that he is withdrawing from the Paris climate deal came in an off-hand response of a White House official after Trump's speech. Asked whether Trump thinks climate change is real, the official said: "Can we stay on topic?"
Why this matters: To the Trump administration, the Paris climate deal has nothing to do with climate change. It's an economic issue. To Trump, withdrawing from the accord represents a triumph of populist America over greedy globalism.
Unlike other policy goals (healthcare and tax reform) Trump isn't even acknowledging climate change is a problem. That makes his overtures about being open to renegotiate and re-enter the Paris deal suspect. Speaking after Trump, administration officials didn't offer any specific ways in which Trump would do that, with one official beginning but not finishing the following sentence before switching topics: "You'll see actions in the coming weeks..."
Go deeper