Timeline: the rise and fall of ISIS in Iraq and Syria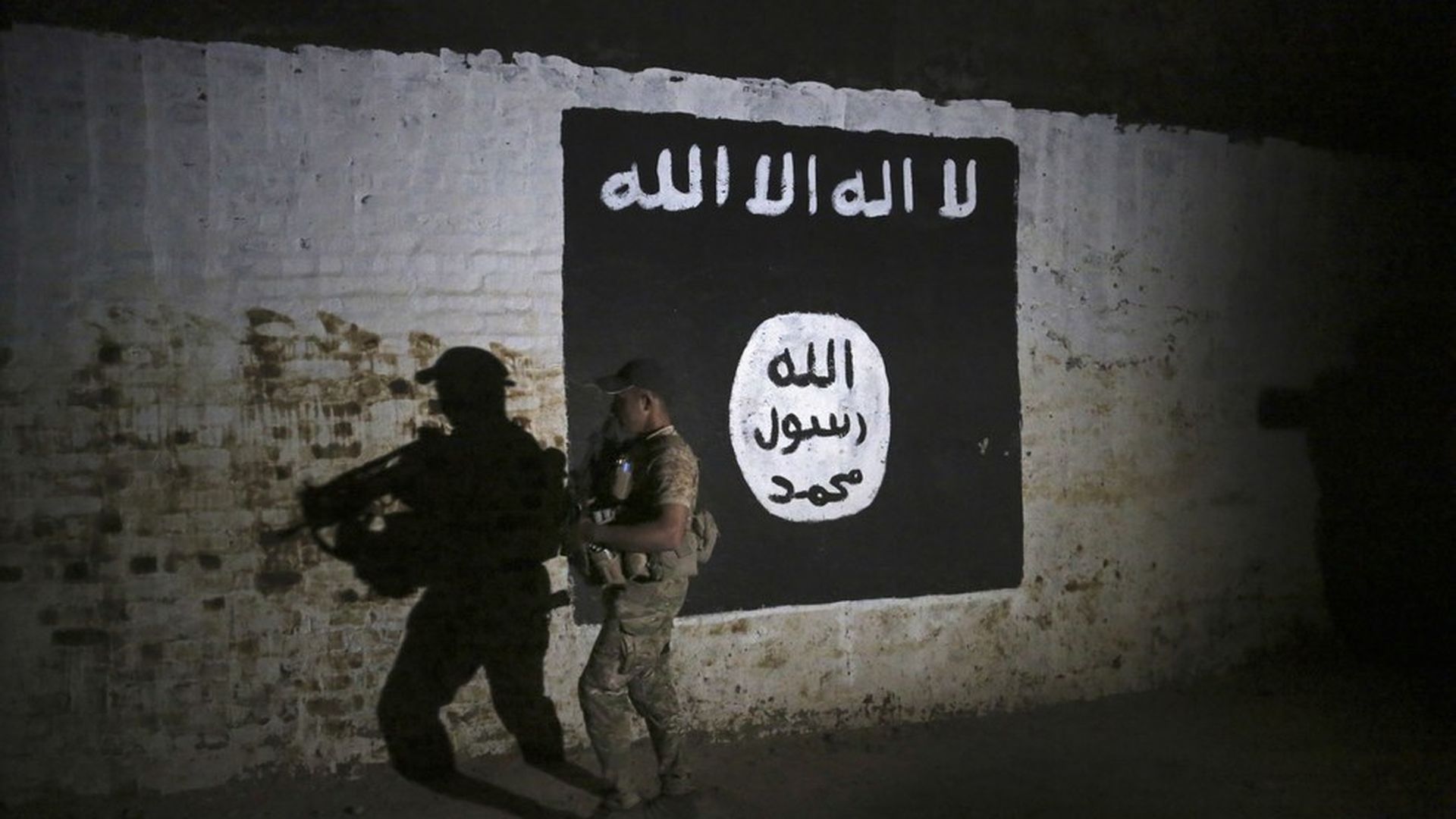 On June 29, three years to the day that ISIS declared an Islamic caliphate, Iraqi Prime Minister Haider al-Abadi proclaimed "we are seeing the end of ISIS."
Iraqi troops had just reclaimed Mosul's Great Mosque of al-Nuri, or what was left after overmatched ISIS fighters bombed it. It was there that ISIS leader Abu Bakr al-Baghdadi made his only public appearance, in July 2014, to call on Muslims around the world to follow him.
On July 9, al-Abadi made another announcement: after three years of ISIS control, Mosul was fully liberated.
ISIS is losing territory by the day, and its de facto capital in Raqqa, Syria is looking increasingly vulnerable. The key dates on the rise, and current decline, of ISIS in Iraq and Syria:
Rise
October 15, 2006: Islamic State of Iraq forms from what remains of Al Qaeda in Iraq.
April, 2010: Baghdadi takes control of the group, which is gaining a following among Iraqi Sunnis and already claimed responsibility for a large attack in Baghdad.
April, 2013: Baghdadi relocates to Syria, and re-names the group Islamic State of Iraq and Syria.
January, 2014: ISIS takes control of Raqqa, Syria, which becomes its de-facto capital.
June 10, 2014: ISIS takes control of Mosul, Iraq and, two months later, the Mosul Dam.
June 29, 2014: ISIS declares caliphate; Baghdadi named caliph.
Map
Gains, and losses
August 7, 2014: Obama authorizes airstrikes against ISIS to defend Yazidi minority in Sinjar, Iraq.
August 19, 2014: American James Foley is beheaded. Steven Sotloff, Peter Kassig, Kayla Mueller and several other prisoners killed in the months that follow.
September 22, 2014: The U.S., Saudi Arabia, Qatar, Bahrain and Jordan begin airstrikes on ISIS in Syria.
April 1, 2015: Iraqi forces take back Tikrit, Iraq, with the help of coalition airstrikes.
May 17, 2015: Ramadi, Iraq falls to ISIS.
May 21, 2015: ISIS claims Palmyra, Syria; the first time ISIS takes a city from the Syrian military.
By May 22, 2015: ISIS controls half of Syria's territory & all Iraq border crossing points.
June 16, 2015: Kurdish fighters take back key town of Tal Abyad, Syria.
July 24, 2015: Turkey launches first airstrike against ISIS targets in Syria.
September 30, 2015: Russia begins airstrikes in Syria; claims it's targeting ISIS but the U.S. says civilians and Western-backed groups being targeted.
October 9, 2015: ISIS captures six villages near Aleppo, Syria.
Decline
October 15, 2015: Iraqi forces regain Iraq's largest oil refinery from ISIS.
November 15, 2015: Kurdish forces regain Sinjar, Iraq.
December 1, 2015: Defense Secretary Carter announces U.S. special operation forces are being sent to support Iraqi and Kurdish fighters in Iraq.
February 9, 2016: Iraqi forces retake Ramadi
June 26, 2016: Iraqi troops regain Fallujah, Iraq.
October 17, 2016: Operation to retake Mosul begins. Iraqi forces retake east side in December and, in February, begin operation to retake west side.
February 24, 2015: Last ISIS stronghold in Aleppo province falls.
March 2, 2017: Syrian troops retake Palmyra.
June 6, 2017: U.S.-backed coalition announces offensive to retake Raqqa
June 29, 2017: Pentagon spokesman says coalition has encircled Raqqa, with 2,500 fighters remaining in the city.
June 29, 2017: Iraq reclaims mosque in Mosul, and the Iraqi Prime Minister claims that the caliphate has fallen.
July 9, 2017: Iraqi PM declares that Mosul is fully liberated.
As is stands, after the fall of Mosul, Raqqa is the next big target, though the Pentagon warns that "major challenges" remain before that offensive is complete. For more detail on the spread of ISIS beyond Iraq and Syria, read this timeline from the Wilson Center.
Go deeper