Timeline of the Las Vegas attack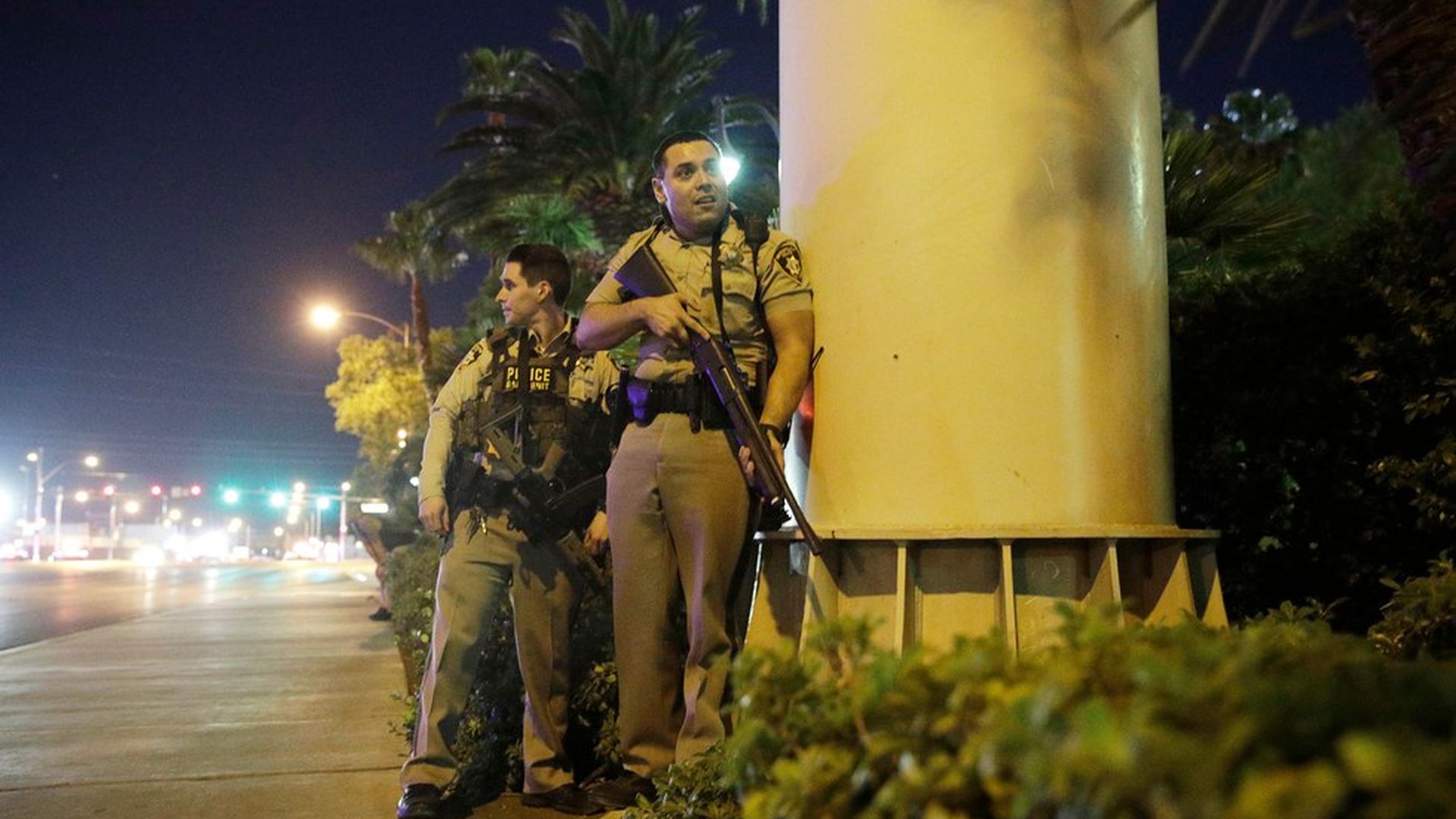 Las Vegas Sheriff Joseph Lombardo gave a step-by-step rundown Wednesday night of the response to Monday's shooting.
Key quote: "What we know is Steven Paddock is a man who spent decades acquiring weapons and ammo, and living a secret life much of which will never be fully understood... he meticulously planned the worst domestic attack in United States history."
10:05 PM PT: First shots fired by the suspect
10:12: Two officers arrive on 31st floor, say shooting coming from directly above them
10:15: Last shots fired by suspect (10 minutes after shooting began)
10:17: Two officers arrive on 32nd floor
10:18: Security officer says he's been shot, gives location of the room
10:26-10:30: Eight additional officers arrive on 32nd floor, begin to clear rooms because they don't hear additional gunfire and believe the suspect may have barricaded himself in.
10:55: Eight officers arrive in hallway near suspect's room
11:20: First room breached, officers notice the suspect is down (75 minutes after shooting began)
11:27: Second room breached, no other suspects spotted
Other takeaways:
Lombardo said he suspected Stephen Paddock likely had an accomplice or accomplices, but that was under investigation.
He said there was evidence Paddock planned to survive and escape.
He said Paddock began stockpiling weapons in October 2016, and they were investigating what was going on at that time in his life.
Go deeper