Tillerson: Russia needs to re-think support for Assad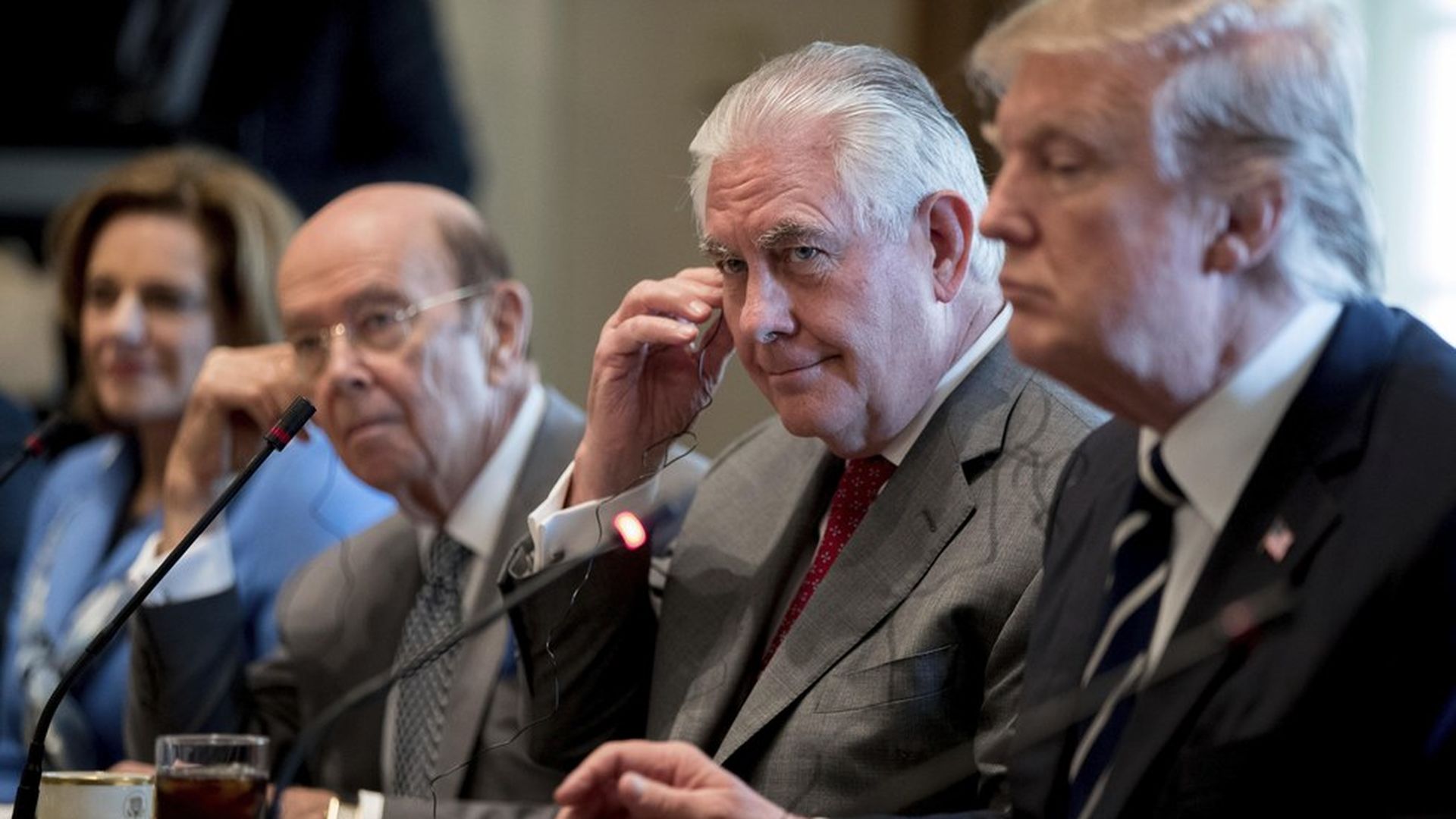 Add Rex Tillerson to the list of top Trump administration officials who are intensifying their rhetoric toward the Assad regime and Russia after a chemical weapons attack in Syria on Tuesday left at least 70 people dead. Here's what the Secretary of State said today:
"There's no doubt in our mind that the Syrian regime under the leadership of Bashar Assad is responsible for this horrific attack, and we think it's time that the Russians really need to think carefully about their continued support for the Assad regime."
Earlier today, President Trump said the attack "crossed many, many lines" and changed his "attitude" toward Assad, while Nikki Haley confronted Russia at the UN over its support for the Syrian regime.
Flashback: It was only last week that Tillerson and Haley said the US would no longer make removing Assad from power a priority.
Go deeper