Tillerson at odds with Trump again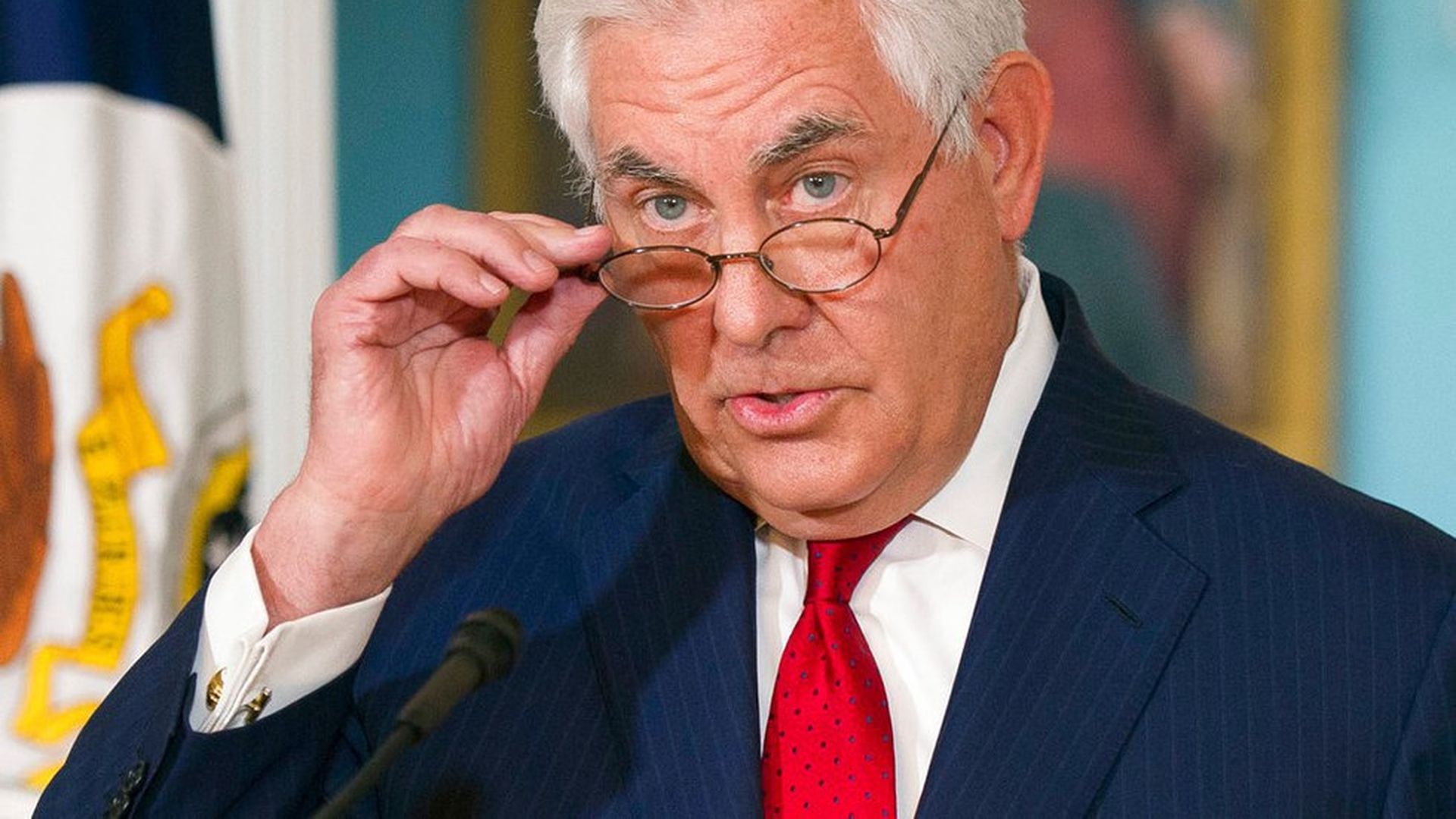 Rex Tillerson on Friday about Saudi Arabia's ostensible anti-corruption purge, according to a State Department pool report: "My own view is that it does, it raises a few concerns until we see more clearly how these particular individuals are dealt with."
President Trump tweeted on Monday about the very same purge: "I have great confidence in King Salman and the Crown Prince of Saudi Arabia, they know exactly what they are doing...Some of those they are harshly treating have been "milking" their country for years!"
Why this matters: It's just the latest example of the secretary of state being at odds with the president. Trump has contradicted Tillerson both publicly and privately on a range of issues, including the Iran nuclear deal, Qatar, and North Korea, with Trump tweeting: "I told Rex Tillerson, our wonderful Secretary of State, that he is wasting his time trying to negotiate with Little Rocket Man... Save your energy Rex, we'll do what has to be done!"
Go deeper